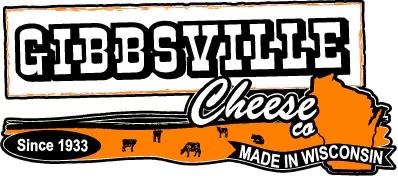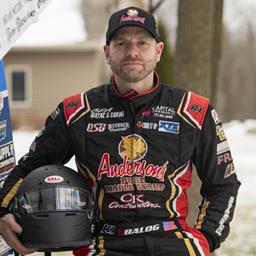 ---
Gibbsville Cheese and Ozzie Motorsports partner with B2 Motorsports for 2023
Brookfield, WI (12/4/2022) – The 2023 season is just around the corner and B2 Motorsports couldn't be more excited to welcome aboard new partners Gibbsville Cheese and Ozzie Motorsports.
Bill Balog, driver of the 17B has been the team owner of B2 Motorsports the past two years competing in the Tezos All Star Circuit of Champions tour. Balog is eager to team up with Ozzie Motorsports for the 2023 season. "Running your own team and competing in a national series is challenging. I couldn't have done it without Dennis Gregg and many others that supported us on the road week in and week out the past two seasons. I'm definitely looking forward to joining forces with Ozzie and having his experience and support next year." Said Balog.
Ozzie Wesener, based out of Sheboygan, WI, has been involved with sprint cars for 40 years and is a familiar and well-known face in the Bumper to Bumper IRA Sprint car Series. Ozzie competed for 28 years before retiring from behind the wheel to become a team owner. Gibbsville Cheese has been a major sponsor for Ozzie Motorsports since 2015.
"It's become a full-time job for me focusing on maintenance, the engine program and traveling to different track and states. I'm very humbled to have the sponsors that supported the team which have helped me to keep doing what I love. Fran and I are looking forward to the 2023 season joining with the 17B car, Bill Balog and his crew. Also, bringing Phil and Mary Jo of Gibbsville Cheese aboard along with KSI Supply." Said Ozzie.
Gibbsville Cheese is a family-owned cheese manufacturing business that's been in the Van Tatenhove family since 1933. Gibbsville specializes in small batch production of American Style Cheese including Organic, Kosher, and other custom products for a variety of partners including Gibbsville labeled cheese. Gibbsville Cheese is located in Gibbsville, WI.
"I'm honored to represent Gibbsville Cheese next year as they've been a well-known supporter in the Wisconsin racing community and my family loves cheese." Said Balog, driver of the 17B.
For more information and to shop at their store visit: http://gibbsvillecheese.com/
Stay tuned for schedule updates and additional announcements by following Bill Balog Racing on social media.
Social Media:
Website: http://www.billbalog.com/
Facebook: https://www.facebook.com/BSquaredMotorsports
Twitter: https://twitter.com/billbalogracing
Instagram: https://www.instagram.com/billbalogracing
Merchandise:
Those seeking the latest merchandise should visit: http://www.billbalog.com/shopping/
B2 Motorsports
Media and Marketing
---
Back to News