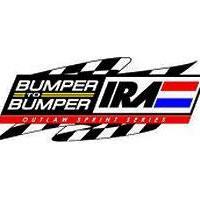 6/6/2023
IRA Interstate Racing Association
---
Eliason and Abreu Notch Historic Wins in IRA/All Star Clash
Eliason and Abreu Notch Historic Wins in IRA/All Star Clash
Wisconsin Sprint Car Racing was the action to watch this past weekend as teams gathered from across the nation to take the green flag. First, the action began at the Dodge County Fairgrounds with the Gib Wiser Classic. With the Wiser Family in attendance, fans got the opportunity to see Gib and learn of his prestigious racing history.
When the green dropped on the horsepower half-mile, Eliason took it and ran. Eliason, now in the double-digit win ranks with ten All Star victories to his credit, led all 25 circuits at the Dodge County half mile, cruising unchallenged for much of the program until he was forced to withstand a late race slider by Myerstown, Pennsylvania's Brent Marks. Despite the attempt, Eliason held strong, driving on to clinch his second All Star victory and a $8,000 payday.
We switched gears to the Plymouth Dirt Track where 41 Sprint Cars checked in to race the Rayce Rudeen Foundation Race that featured the largest payday in Wisconsin Sprint Car Racing in 2023. It was a special evening in the Badger State for Rico Abreu and Rico Abreu/Curb Agajanian Racing, not only being presented with the Rayce Rudeen Foundation Award for Abreu's contributions and dedication to sprint car racing and the Rayce Rudeen Foundation but St. Helena, California, native will leave Wisconsin as a Tezos All Star Circuit of Champions presented by Mobil 1 winner, securing the Rayce Rudeen Foundation Race title.
Relatively unchallenged despite a few conflicts with lap traffic, Abreu led all 35 circuits of the annual blockbuster, officially becoming the fifth different winner of the prestigious event.
"Man, hats off to this team. Every decision they made paid off," Rico Abreu said. "We hit our marks all night long. The car was comfortable and I was confident. A big thanks to Kevin Rudeen and everyone from the Rayce Rudeen Foundation Race. They work so hard in putting an event like this together and I'm very proud to be a part of it.
"We are blessed to race in front of such loyal fans," Abreu added. "I love coming to Wisconsin."
The Gr8 Challenge presented by Mulch of Express of Wisconsin also offered a $100 reward to the leader of lap 8 of the $26,000-to-win Tezos All Star Circuit of Champions-Bumper to Bumper Interstate Racing Association Rayce Rudeen Foundation A-main event and a total bonus of $500 if the driver that leads lap 8 goes on to win the A-main event. Thank you, Russ and Mulch of Express of Wisconsin!
Steve Sinclair, President of the Bumper to Bumper IRA Sprint Cars, commented on this past weekend's events as well. "What a special and historic weekend for Wisconsin sprint car racing. It was already special just having the opportunity to host the Rayce Rudeen Foundation Race a 2nd time, but to work with Chris Wiser on adding the Gib Wiser Classic and tying it into the RR race was an added special bonus."
Sinclair was presented with the Rayce Rudeen Foundation Award Friday night at the Dodge County Fairgrounds. "I'm humbled and honored to receive an award that has such meaning, "Rayce's spirit" says it all to me. I'm seldom out of words but this one was a big surprise. Being the father of two myself, and having seen my son's girlfriend lose her brother to fentanyl last July brought this type of tragedy to our home. The Rayce Rudeen Foundation does a wonderful job in its sincere effort to educate and bring awareness to those who struggle with addiction. Thank You, Kevin, Monica, Marsha, John, and everyone at RR for all you do to help others. It was great meeting all of you. Kevin Rudeen is a special person and thank you Kevin for using motorsports to do this." The Rayce Rudeen Foundation also commented on social media about Sinclair after receiving the award stating, "Steve Sinclair has been a pleasure to work with, and he wins tonight's Rayce Rudeen Award! Thank you, Steve, for embodying Rayce's spirit!" From everyone with the IRA Sprint Car Series, congratulations Steve.
Steve concluded, "Thanks to the tremendous Wisconsin fans that filled the stands, the talented field of racers who came, and all those who helped make the weekend so special. I couldn't be more proud of the IRA and what we are, the relationships we've established with the All Stars and more, and friends from all over the country we've made…I'm whooped, but feeling like we did something pretty special this weekend, and nights like these still make it all worth it."
The action continues with the IRA Sprints as they cross over into Illinois to return to the Mohawk Motormouth's home track of Sycamore Speedway this Saturday, June 10th. This race features the best of the upper Midwest, IRA Lightning Sprints, and the Badger Midgets. This Sunday, June 11th the series will return to Angell Park Speedway for the Norm Nelson Classic presented by Chase Lumber.
If you can't be there, watch the action live on FloRacing: https://flosports.link/3z8dvo9
Sources: allstarsprint.com
Photos By Emily Schwanke
Article was written by Chatty Madi / Madeline Schultz
---
Article Credit: Madeline "Chatty Madi" Schultz
Submitted By: Madeline Schultz
Back to News