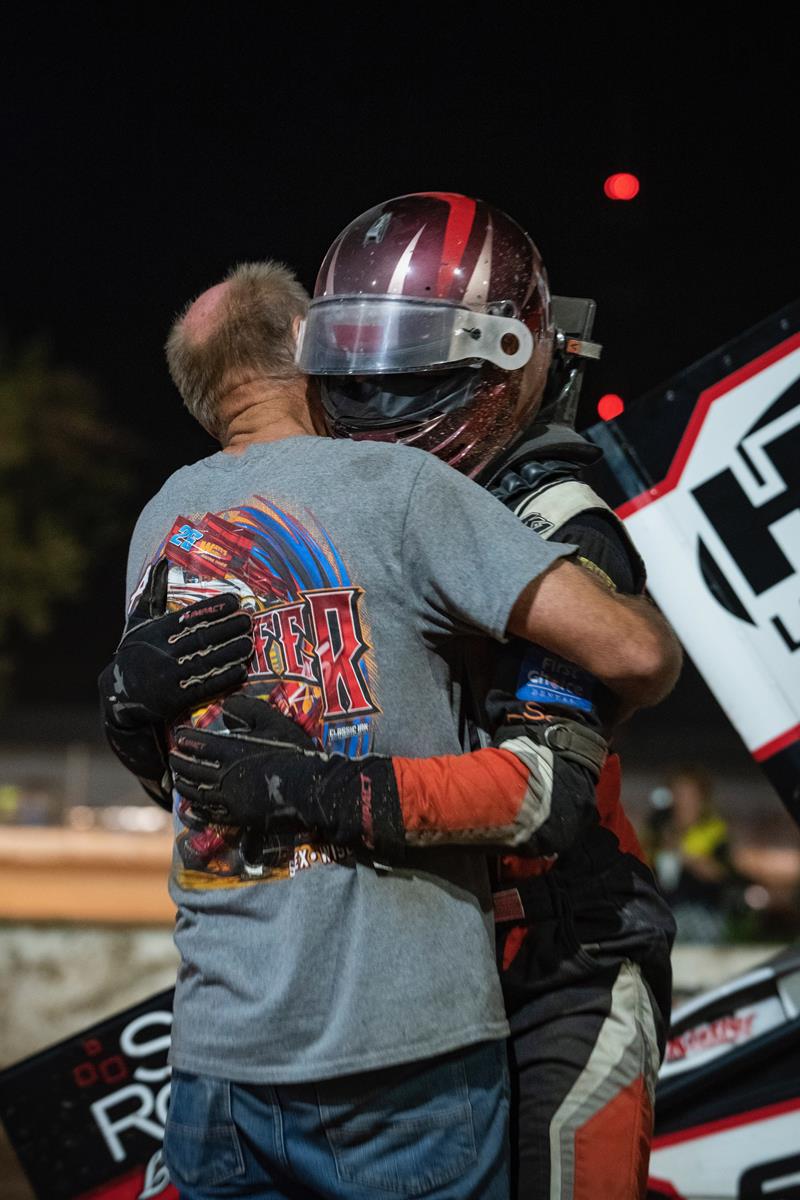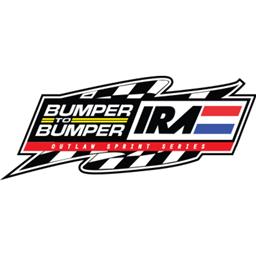 7/25/2022
IRA Interstate Racing Association
---
Danny Schlafer Finally Breaks Through at Outagamie Speedway
When the lights of the Outagamie County Fair light up the track, you know it's going to be a great night. Kicking off in Osborn and Son Trucking Qualifying, "The Lone Wolf" Danny Schlafer would be fastest at the fair, punching in a lap of 11.796. Followed by Scotty Neitzel, Travis Arenz, Scott Biertzer, and Meyer.
Heat race action would follow in our program where Jeremy Schultz, Dave Uttech, and Jake Blackhurst would claim victories.
We drew for the dash, and Jack Vanderboom of Dousman, WI would pull the pole of Dash One and would win his first Bumper to Bumper IRA Dash. Danny Schlafer would also win dash 2.
Jack Vanderboom and Danny Schlafer would bring the field to green and Schlafer would lead the field to the green with the fair rides in full motion in turns one and two. Schlafer would rip the lip throughout Outagamie and with three laps in, was already catching up to the trail of the field. Schlafer would keep the lead, Vanderboom second, Meyer third with five laps in. Schlafer would continue to count laps down and keep adding competitors a lap down. Neitzel and Meyer would pass the U2 of Vanderboom and continue to fight for positions. The cars continued to roar their way around the field until lap 14. Jack Routson would make contact with the wall and slow to a stop in turn three in the infield. We would continue back to green when Blackhurst would make a run on the high side in three and four, get over the cushion with a possible mechanical gremlin and roll to a stop in three. 16 still to go when we went back to green with Schlafer in the lead, Neitzel, Meyer, Vanderboom, and Borland in pursuit. We would pass halfway with Schlafer still leading the way. Schultz and Crews would battle for position back in the field as they went down the speedway. We would throw the final yellow on the speedway when a car would hit the barrier in turn 2. 12 to go, and once more Schlafer would lead the field to green as Neitzel and Neitzel would follow tight behind. Brent Crews was also seen and moved up 13 spots with 9 laps remaining to battle with Borland. The battle would close as the top three was within a car length of each other. Danny Schlafer would continue his lead over Scotty Neitzel as the white flag would wave, then with one more revolution around the speedway, Danny Schlafer would capture his first IRA Sprint Car Feature event. Neitzel would come home second, Meyer 3rd, Brent Crews 4th, and Russel Borland 5th.
With Wilmot being won by Mother Nature, our next scheduled event is our yearly appearance at the Langlade County Fairgrounds Friday, and Plymouth Dirt Track on Saturday for an Open Wheel Spectacular featuring us, the Badger Midgets and the 360 Sprints.
---
Article Credit: Madeline "Chatty Madi" Schultz
Submitted By: Dakoda Tennyson
Article Media
Back to News