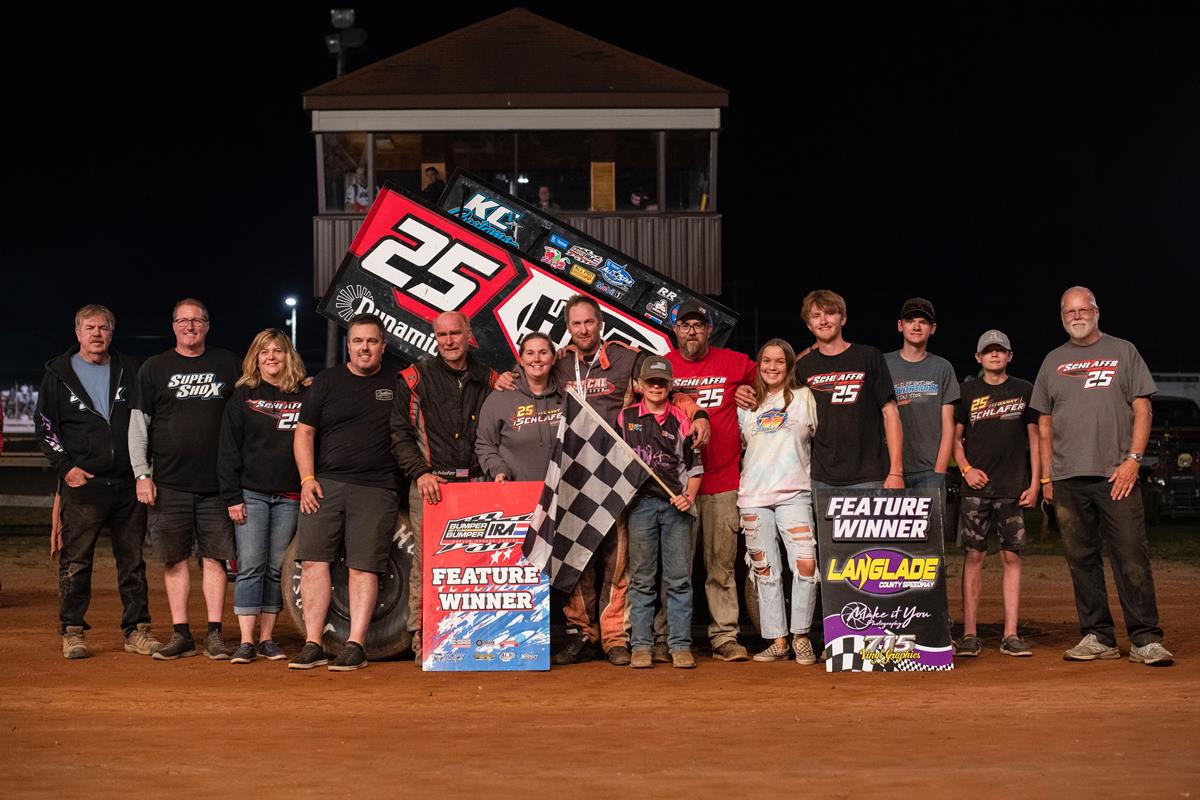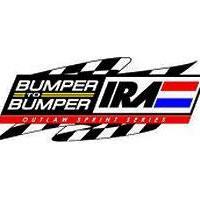 7/30/2022
IRA Interstate Racing Association
---
Schlafer Doubles down at the Half-Mile
Night number two of fair season took place in Antigo, WI at the Langlade County Fairground red clay half mile. 21 of the best of the upper midwest checked into the fairgrounds to battle.
Osborn and Son Trucking Qualifying had "The Big Wheel" Scotty Thiel on top of the speed charts laying down a 18.296. Following him was Scotty Neitzel, Danny Schlafer, Jordan Goldesberry, and Jake Neuman rounding out the top 5 fastest of the night.
Heat races were next in the program; Jake Blackhurst, Dave Uttech, and Kyle Schuett winning heat races.
The three heat race winners and the next seven fastest went to the draw for the dash. Dash number one was won by the Sussex, WI native, Danny Schlafer. Dash number two was won by the "King of the Sherm Nation" Jeremy Schultz.
Leading the field to the green, Danny Schlafer picked up where he had left off at Outagamie Speedway one week ago. With few laps in, Schlafer had 5 car lengths between himself and Schultz as they flew around the speedway. The battle to watch was between the 73 of Thiel, Blackhurst and Neitzel. Neuman would be in the mix as well. They would throw sliders back and forth, along with slamming doors on each other as well. Thiel and Blackhurst would first go door to door down the backstretch while Neitzel would hang on to third at that point in the race. Positions would be changed between third and sixth as race-long leader Schlafer and Schultz would catch the tail of the field. During this time, Schultz would gain some ground on Schlafer, but they both would stay in their positions. Neitzel, Thiel, and Blackhurst would continue to throw sliders at each other fighting for a top spot while trying to catch up to Schlafer and Schultz. Laps counted down, and Schlafer would see the white flag drop at the Langlade County Fairgrounds. Schlafer would take home his second IRA Sprints Victory in his racing career, Schultz second, and Blackhurst would claim the final spot on the podium.
This was an emotional win for the Schlafer family, as they recently lost a crew member earlier this week. The IRA Sprint family sends wishes to the Schlafer Racing team and the family of David Struve Sr.
With Danny's win tonight, that also makes him and his father Al on the charts for the Father-Son Duo to both win at Langlade County Speedway.
We will be back in action for night number three of our "Series within a Series" Hopf Farms Bullring Showdown tomorrow night at the Plymouth Dirt Track. If you can't make it, watch all the action live on FloRacing.
Photos by Emily Schwanke
---
Article Credit: Madeline "Chatty Madi" Schultz
Submitted By: Madeline Schultz
Article Media
Back to News