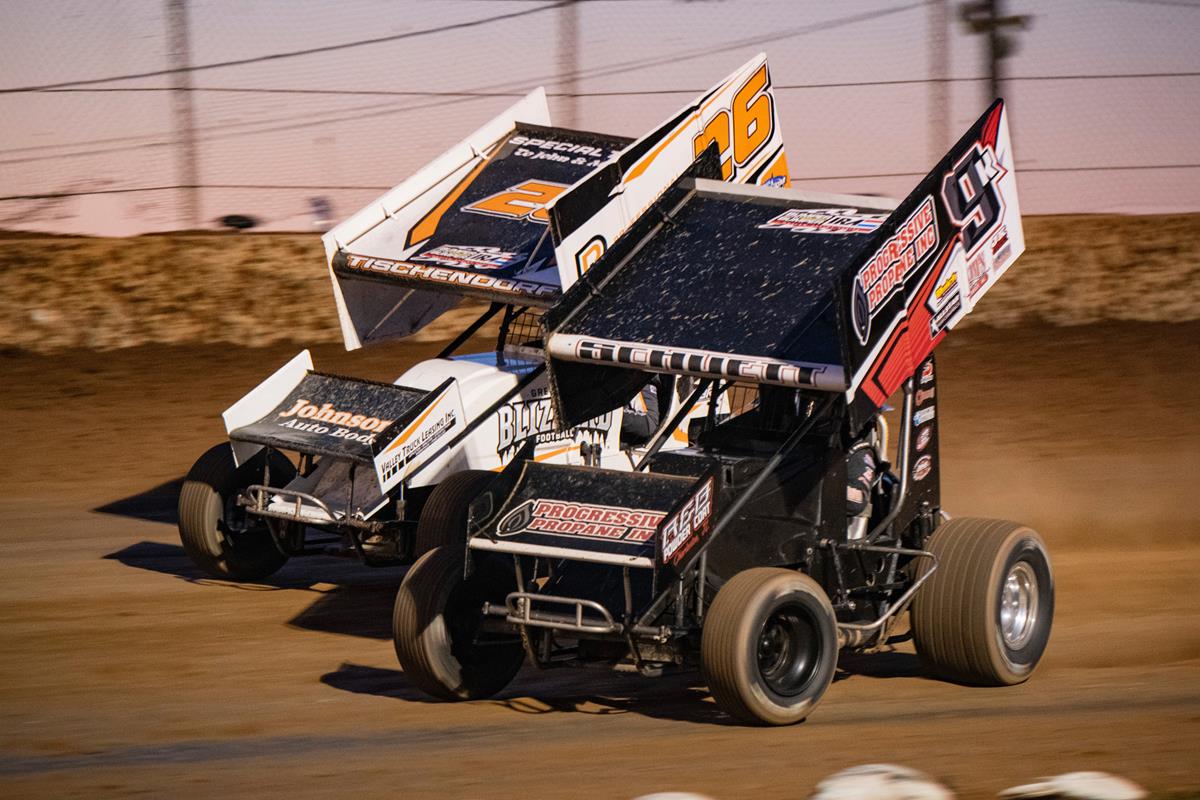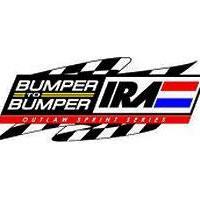 7/31/2022
IRA Interstate Racing Association
---
Schuett Breaks Inside the Winners Club
22 cars checked into night number three of the Hopf Farms Bullring Showdown at the Plymouth Dirt Track in Plymouth, WI. Jordan Goldesberry would pick up the Osborn and Son Trucking Fast Time Award with a lap of 11.750. We were also joined by the Badger Midgets and the Plymouth 360 MSA Sprint Car Series.
Heat races were won by Jeremy Schultz, Jake Blackhurst, and Tyler Tischendorf. Tischendorf is running for Rookie of the Year and won his first career heat race with the IRA Sprints. 
Kyle Schuett and Scotty Neitzel were on top of the charts for each of the dashes.
When we dropped the green, it was Schuett taking lap one with 2w and 26 battling behind him. For the first couple of laps, Neitzel and Tischendorf had striking distance on Schuett. The more laps Schuett raced, the larger the lead on the rest of the field he had. Neitzel, running third, got loose in corner allowing Goldesberry in competition for a podium spot. It was Goldesberry and Tischendorf battling it out when Schlafer and Schultz came to play. Schlafer was in pursuit of another top spot this weekend as he passed Schultz to take 5th. All this before lap five, when Schuett would reach lap traffic. With six in the books, we would draw the red flag for the Rhine Auto 39 of Jake Blackhurst in turn two. When we brought the field back to green, it was Schuett, Tischendorf, Neitzel, Goldesberry, and Schlafer. Back to green where Neitzel and Schlafer would go low, and Tischendorf and Goldesberry went to the cushion. Goldesberry would make the move on Neitzel to momentarily take third away. Following close behind Goldesberry, Schlafer would pass as well to take 4th. Eighteen laps to go, and it was still Schuett on top, followed by Neitzel and Goldesberry. Nimee would also try to break into the top five starting from the 6th row. Ten circuits remained for Schuett as he continued to maneuver past competition and with car lengths on second and third. Behind Schuett, the 2w and the 25 were making up ground trying to catch up to the race-long leader. Six remained as Neitzel and Schlafer found themselves up to Schuett's tail tank when the 5-lap countdown began. Neitzel would be the first to try to show a nose wing with 3 laps remaining. Two left as Schlafer would make the pass on Neitzel for second with momentum to close the gap on Schuett as the white dropped. Schuett would take one more lap around Plymouth Dirt Track where he would take the checkered on his first career IRA Sprint Feature event win. Schlafer came home second, and Neitzel third. 
Congratulations to Schuett Racing Inc!
The IRA schedule now sits quiet for two weeks during Nationals while most of our teams will not compete, they will have a chance to regroup prior to finishing off our fair season races. Good luck to all of the teams competing during the Nationals.
Photos by Emily Schwanke
---
Article Credit: Madeline "Chatty Madi" Schultz
Submitted By: Madeline Schultz
Article Media
Back to News