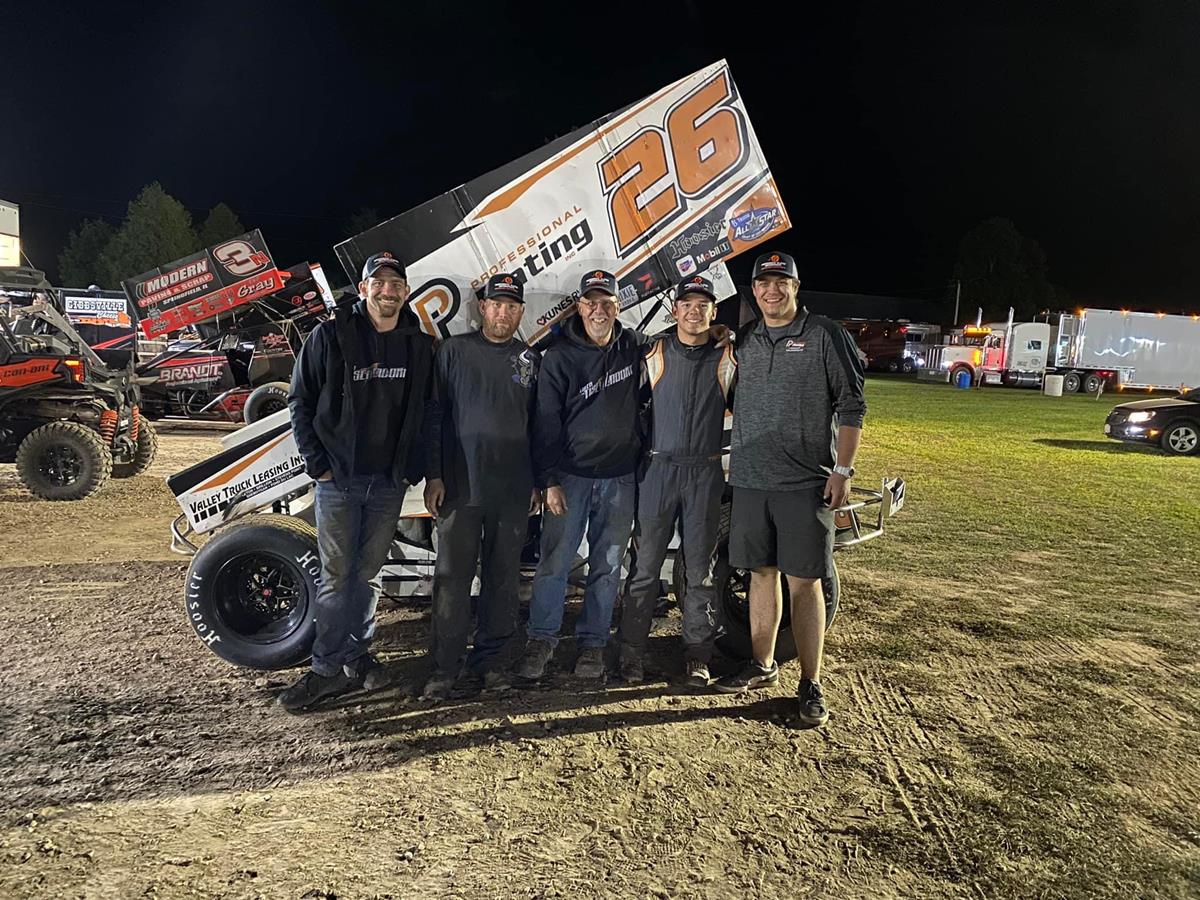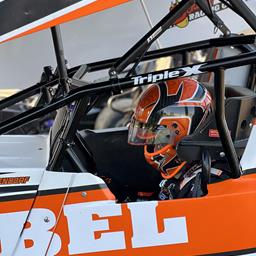 11/8/2022
Tyler Tischendorf
---
Tischendorf Reflects on Stellar Rookie 410 Season, Plans for 2023
"We went into this season expecting to struggle and possibly have one of our toughest years of racing to date." Tischendorf Racing driver Tyler Tischendorf said when asked about his 2022 race season. "It turned out to be our best year ever, from both a statistical and mental standpoint."
The 21 year old Waupaca, WI native entered 2022 having made a late off-season decision to contest a full Interstate Racing Association 410 Sprint Car schedule. The IRA tour is a massive undertaking for any team, and Tischendorf Racing is no exception. A mad dash to find an engine, secure spare parts, finalize sponsorships and put a schedule together encompassed a busy winter for the #26 camp. The team followed through on their decision, and arrived at the Beaver Dam Raceway on April 23rd to begin their IRA rookie campaign.
"From where we started at Beaver Dam to where we finished the year at Plymouth, you'd think this was a completely different team." Tischendorf said. "I was just trying to come to grips with the car at Beaver [Dam] and the first 2-3 weeks were mostly glorified test sessions for myself and the team to try and get up to speed with everything."
Tyler points at a hot lap session at Wilmot with the All Star Circuit of Champions as a "light bulb" moment for him as a driver.
"Although we didn't get the whole night in, I was fortunate enough to get in a hot lap group with multiple All Star guys." Tischendorf recalled. "I stuck in behind Cap [Henry] and just tried to do what he was doing. I finally got it through my head that the harder I drove the car, the better it would handle. That was definitely a turning point in our season."
The results immediately began to improve after the All Star weekend, with solid runs at Rice Lake Speedway (14th to 12th) and 141 Speedway (16th to 14th) the following week.
"After that, it was just building confidence in myself and the car." Tischendorf stated. "Once we got to the second half of the season, it all felt like it was clicking. Everyone's progression on this team was outstanding. We locked down a really good baseline short track setup that helped us a lot at Plymouth, 141, Wilmot and a couple other places."
A solid night at Outagamie Speedway (16th to 12th) followed another "eye-opening" weekend at River Cities Speedway in Grand Forks, ND where Tischendorf qualified for the King of the Wings A Feature against a 33 car strong IRA and NOSA Sprint Car field.
"River Cities really solidified my confidence in the car. To be able to put it on the thin cushion there and go flat out in qualifying was incredible and it's still hard to believe I was actually in that car." Tischendorf said with a laugh. "The team gave me great cars the whole year and once I got up to speed with the pace of everything, it all started to fall into place results wise."
The week after Outagamie, Tischendorf put in one of his best performances of the season, taking a heat race win, dash appearance and 9th place feature finish (after running 2nd for a portion of the race) for his first career IRA Top 10 run.
"Plymouth was obviously a strong track for us this year with both our experience there in the 360 and our really strong short track program." Tischendorf said of the Sheboygan County Fairgrounds. "In the second half of the year, that was definitely a place where we expected to run well and fight for Top 10's. The 9th place run there was really fun and another big confidence boost for the team."
Another strong track for the #26 team was the Wilmot Raceway in Southern Wisconsin. While 3 out of the 5 scheduled IRA shows at Wilmot fell to weather, Tischendorf made the most of the 2 remaining nights.
"Wilmot ended up being another good track for myself and our car." Tischendorf said. "The first time back there, we'd moved up to 9th from 13th before an incident with a lapped car sent us to the back. The final night there in August we had an unbelievable night. 6th in Qualifying and an 8th to 6th run in the A Main. The race was actually shortened to 25 laps due to weather, and I think we could have got a Top 5 or at least fought for one if we'd had another 5 laps."
However, that wouldn't be Tischendorf's last 6th place finish of 2022. After another Top 10 run (12th to 8th) at Plymouth on Saturday of Labor Day weekend, the team headed back to the 141 Speedway on Sunday. Tischendorf put in a sterling drive, qualifying 6th overall, taking an impressive Dash victory over Scotty Thiel, eventual 2022 IRA Champion Jordan Goldesberry, Indiana Hot-Shoe Zach Hampton and eventual 2022 IRA Rookie of the Year and former POWRi National Midget Champion Jake Neuman.
Tischendorf wasn't done there.
On the start of the A Main, Tischendorf rocketed around 2x IRA Champion Scotty Neitzel to take the lead and didn't look back for the first 16 laps. The rookie eventually relinquished the lead to Scotty Thiel and crossed the line in 6th at the checkered after multiple restarts and battles with Goldesberry, Neitzel, Hampton 2016 IRA Champion Jeremy Schultz and Neuman.
"Winning a dash and leading 16 laps of an IRA Feature was not something I imagined doing during my rookie year in a 410." Tischendorf said. "I'm so proud of everyone on this team for their hard work and dedication to helping me live my dream. I also have to thank our sponsors for their incredible support in our switch to 410's and throughout this year."
Tischendorf finished the year 9th in IRA points out of 16+ "regular" drivers and will also take home the Sage Fruit/Hepfner Racing Products Apple Cup award at the IRA Banquet on December 17th for finishing 2nd in Rookie of the Year points out of 4 strong entrants.
As for his 2023 plans, Tischendorf made them very clear.
"We'll be back. The IRA is an absolutely fantastic group to race with, and we had a ton of fun running with them this year. Huge thank you to Steve Sinclair, the Tennyson family and everyone with the IRA for all they do for us! We may run some other tracks and shows besides IRA as well, but that's all TBD at this time."
SEASON STATS:
Events-25
Features Made-20
Top 15's-13
Top 10's-4
Heat Wins-1
Dash Appearances-4
Dash Wins-1
Average Finish-12.33
Average Start-13.68
POINTS STANDINGS:
Jordan Goldesberry
//
Jeremy Schultz-2613 (-492)
Tyler Tischendorf-2429 (-676)
Austin Hartmann-2360 (-745)
You can follow along with Tyler's race program on his Twitter, @tylertisch26, on Facebook at Tischendorf Racing, and Box3 Racing PR on Facebook at Box3 Media and on Twitter @box3_racing.
Tischendorf Racing would like to thank all of their 2022 partners for helping them hit the track with the IRA this year!
Green Bay Blizzard
Professional Plating
Manufacturer's Pallet Disposal Inc
John & Michelle Stenz
Johnson's Auto Body
Golke Bros Steel Roofing LLC
Happy Camper RV and Boat Storage
Valley Truck Leasing Inc
Fox Valley Truck
Box3 Media
REMAX
Cow Pies
Trailside Bar and Grill
My Race Pass
HHH Race Parts
Scott King Designs
Buege High Performance
Berryman Racing Shocks/Factory Kahne
Triple X Racing Components
Amramp
Sprint Car T Shirt Club
Photo Credit: Box3 Media/JW's Racing Photos
---
Article Credit: Loren Kelly-Box3 Media
Submitted By: Loren Kelly
Article Media
Back to News