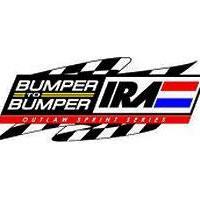 3/1/2023
IRA Interstate Racing Association
---
2023 Season Update
2023 Season Update 1 for 410 and WingLESS:
With the 2023 IRA season fast approaching, just wanted to clarify a few things that I think many may have questions on.
Memberships are available, and to receive discounted membership price they must be received by April 1, and 410 teams who want to be sure their cards will be at 34 Raceway opening night should really get theirs in prior to then. So if received in March, the Gold membership which is required for any driver running for points, or any driver wanting the additional insurance is $225, while the standard which is popular with crews is just $55. As with last year we are asking that teams take and extra step doing an online registration as well, this should only take you a few minutes to do but will greatly help us in making sure that we have correct contact information. Get them in please, the sooner the better. Membership forms can be found on website.
Membership paperwork here:
Online Registrations Here:
410: Registration
WingLESS:[Registration(https://www.myracepass.com/series/1501/registrations/7269)
We'd like to hype both our series and your team. If you plan on running with us, we'll post your release for the upcoming season. Send us a picture or design of your 2023 car, include sponsors and any other info you would like, and we'll help each other. You can send to Kim tbmotorsports@msn.com, Cody tennysd@gmail.com, or Steve siraprez@sbcglobal.net and we'll get it posted on IRA's social media outlets. Take advantage of this opportunity.
Dakoda (Cody) is currently working on a file to send out to all teams on the 410 side (WingLESS please note that this will not be available this year but we look to do the same in the coming years) with our required and option sponsor logos. He is hoping to have that out prior to this comming weekend. This file will contain the best logo file type that we have at the moment. This will also contain notes for a minimum size and whether or not the colors can be changed on these logos. Please watch for another email containing links to these files!!
In regards to tires, as most are aware the H tire we ran across the rear the past several years is no longer being made. Neither is the MEDIUM of the past. Newly designed LR & RR tires are being made, RR is D15A (which is a few points harder than than the H15 was) but with a different design that has no camber and is designed to be flipped around. They will also make a MEDIUM but it is of this new design too. As for the LR, they will make a D12A 92, 93, 94, and 96. They are less stiff than the H. The new tires will not be released until the WoO head to Port Royal in March. IRA's plan is to allow both the H and the new design in both the 410 and wingLESS classes. The plan is to allow either all season. The only concern that could change that plan to a limited time on the H is that if the H performs superior to the new design. That is not anticipated. For 410 teams, only the new design will be allowed at All Star (and WoO) events. So at our co-sanctioned races with the All Stars, only the new tire design will be allowed, though IRA has every intention in allowing H, old MED, new D and new MED all season, including in co-sanctions with MOWA, and NOSA. In talks with other tracks such as Knoxville, Husets, Jackson, etc they all seem to be on same plan as us, so other than WoO or All Star shows, either tire will be allowed..... atleast initially.
Helmets, Snell 2015 will be the minimum, 2010 helmets are no longer allowed in IRA competition. Note, keep an eye on your belt dates as these will be checked and must be current.
As for Fire Suppression systems, we encourage and strongly recommend them, but at this point are not mandating them, though likely will at some point, particularly in 410 division. If you plan on running with WoO or at Knoxville, they are. All Stars will be same as us. I was in FL and all went smooth with them. Spoke with several teams and mounting was not as complicated as expected, mounting is on left side of seat, most had on diagonal bar, though some like Danny Dietrich had on upper parallel bar. The WoO have a diagram, though there is some tolerance to do it the way Dietrich did also. The Lifleline 360 (which is what we had at banquet) was the most popular in FL, though some Firebottle, and others were present and legal. Maxim (R&H is our local dealer) are selling Lifeline 360 complete kits with upgraded brackets. Behling has all legal brands available, including Lifeline 360, though prefers Firebottle and can get you all set up with either.
From a format perspective, both series will be going to a A / B format when car count dictates a 4 heat program. So if just 3 heats we qualify overall with same 4 car inverts as always. When we go to 4 heats, qualifying will be split into 2 groups, A & B by pill draw, A will be heats 1 & 2, B heats 3 & 4. A will make up inside, and B outside in feature line ups. 410 dash cars will be the 2 heat winners per group, and next fast 3 qualifiers that transfer per group. Dash will be random draw per group. Rows 6 on back line up as always, by heat finish, by time, however with A inside, B outside.. If single B-main in a 4 heat program, A still inside, B outside based on heat finish by time. Front row cars however will be the fastest qualifying non-transfer cars per group, Basically same as before, just inside / outside based on group.
Note, Left side cockpit panels are getting out of control in many cases. It was a topic at recent Sprint Council meeting. With today's full containment seats, it's extremely difficult for a fire crew to extricate a driver, especially in a hurry. I expect a rule in the future which mandates a specific side opening. USAC has one now 10 x 20 minimum left side opening, but expect one that requires an even larger opening to be mandated in 2024. Help us help you.
wingLESS TEAMS, Check Valves on carb vent tubes are highly recommended and definitely a good idea. Also Auto Meter is back on as title, and Gandrud is presenting sponsor for series. Gandrud is doing a cash point fund contribution. Between those two and Hoosier, your point fund should be better than any previous year.
We'll continue to put out additional info, and appreciate your support. I'm truly excited about this season, lots of big things planned and much is yet to be released.
Get those memberships in......
Thank You,
Steve
---
Article Credit: Steve Sinclair
Submitted By: Dakoda Tennyson
Back to News