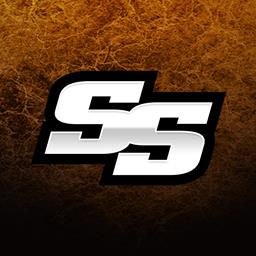 ---
Bumper to Bumper IRA Sprintcar Series
It's Billy Again! Balog Scores Filskov in Plymouth
It's been an incredible year for Bill Balog as he
pursues his third consecutive IRA championship and he added to his
accolades by scoring the prestigious Frank Filskov Memorial race at
Sheboygan County Fair Park in Plymouth, Wisconsin, last Saturday night.
The 27-lap feature, a distance designated to honor Frank
Filskov and the number he ran before losing his life in a Sprint Car
accident in 1996, went to the green flag with polesitter Bill Warren
glued to the bottom and working to hold off a high-flying Mike
Reinke. Warren maintained the lead through the early going before a
yellow was applied when Todd King knocked an infield cone into racing
groove in turn four.
On the restart, Balog zipped past Reinke and went to
work on Warren. Balog rode the rim while Warren patiently worked the
bottom. Balog eventually swept past into the top spot and put some
distance between himself the battle for second between Warren and Reinke.
A yellow on lap 18 for a stalled Russel Borland gave the
rest of the field a shot at Balog but he proved too strong and
cruised to his seventh victory of the season and his 21st consecutive
top-five finish in IRA action. "I just keep waiting for this thing to
break but my guys do such a great job, it just keeps going," quipped
Balog in victory lane. Warren held off Reinke, despite a great charge
from the latter, to take second. Brian Kristan slipped by John Haeni
at the checkered flag to steal the fifth spot. Defending Frank
Filskov Memorial winner Mike Kertscher did his best to rebound from
mechanical failure in the heat race and charged from 19th to seventh
at the finish.
In Osborne and Sons Trucking Qualifications, it was
Billy Balog over Phillip Mock and Scott Biertzer while Scott Neitzel,
Dave Uttech and Haeni won heat races. Todd King notched the B-main
over Jim Melis. The IRA Sprints return to action next weekend with a
show on Saturday the 25th at Wilmot Speedway in Wilmot, Wisconsin,
and a Sunday show on September 26 at Lasalle Speedway in Lasalle, Illinois.
27-Lap Frank Filskov Memorial A-main
Bill Balog (4), 2. Bill Warren (1), 3. Mike Reinke (2), 4. Brian
Kristan (12), 5. John Haeni (7), 6. Wayne Modjeski (8), 7. Mike
Kertscher (19), 8. Scott Biertzer (3), 9. Bill Wirth (9), 10. Donny
Goeden (15), 11. Scott Neitzel (5), 12. Tommy Sexton Jr. (17), 13.
Nick Alden (20),14. Scott Uttech (10), 15. Michael Emme (21), 16.
Todd King (11), 17. Russel Borland (14), 18. Ty Bartz (22), 19.
Johnny Fahl (13), 20. Jim Melis (16), 21. Matt Vandervere (18) (DNF),
Dave Uttech (6) (DNF)
Behling Racing Products B-main
King, 2. Melis, 3. Vandevere, 4. Kertscher, 5. Alden, 6. Emme, 7.
Bartz / 8. Phillip Mock, 9. KenJay Fiedler, 10. Ryan Wilson, 11. Kris
Spitz, 12. Brandon Thone, 13. Andy Hunt, 14. Jimmy Sivia, 15. Billy
Hafemann, 16. Jereme Schroeder
Weld Racing Heat 1
Neitzel, 2. Kristan, 3. Balog, 4. Modjeski, 5. Warren / 6.
Hafemann, 7. Schroeder, 8. Melis, 9. Spitz, 10. Vandevere, 11. Kertscher (DNF)
Lane Automotive Heat 2
D. Uttech, 2. Reinke, 3. S. Uttech, 4. Borland, 5. Sexton Jr. / 6.
Thone, 7. Wilson, 8. Bartz, 9. Mock, 10. Sivia (DNF)
DMI/King Racing Products Heat 3
Haeni, 2. Goeden, 3. Biertzer, 4. Fahl, 5. Wirth / 6. Alden, 7.
Fiedler, 8. King, 9. Hunt, 10. Emme
---
Back to News