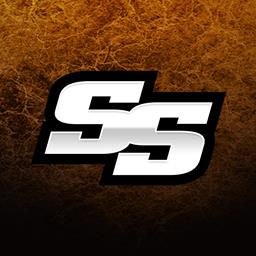 ---
Bumper to Bumper IRA Sprintcar Series
IRA Sprints
BALOG CAPTURES IRA FINALE AND CHAMPIONSHIP
Beaver Dam, WI 10/2 Bill Balog put a huge exclamation point on his 2010 Bumper to Bumper IRA Outlaw Sprint Series Championship season by dominating the season finale Dick Witt Checkered Classic at the Dodge County Fairgrounds. For Balog this is his third consecutive IRA title, and was his eighth IRA A-main win of the season. Balog piloted the Gaerte powered Buesser Concrete #17b Maxim to these very impressive accomplishments.
A very good crowd turned out on a extremely cold night to watch the IRA season curtain closer. Scott Biertzer and John Haeni brought the field down to the green three times before a lap could be completed. A Dave Uttech spin negated the first try, and a Nick Alden flip halted the second. As the race finaly got underway it was Biertzer to the lead with seventh starting Balog jumping into second as he shot under several cars. Lead pack running Mike Kertscher and Tommy Sexton both were early DNF's as Biertzer continued to lead the first half of the 25 lap affair with Balog continuing to close in. Mike Reinke and Scotty Neitzel battled for third with fast qualifier Travis Whitney running fifth. Balog would slide under Biertzer and take the lead in lapped traffic and never look back as he put several lapped cars between himself and the field. A lap twenty red would fly for a Matt Vandervere flip, though Balog would again run out to a comfortable margin winning by nearly a straight-a-way. Reinke would close on Biertzer but it was Biertzer hanging on for runnerup honors. Neitzel came home a solid fourth with Russel Borland putting in a very strong run to claim fifth over Whitney. Wayne Modjeski, Haeni, and sixteenth starting hard charger Phillip Mock would complete the nine lead lap competitors, with Scott Uttech rounding completing the top ten.
Heat race winners included Borland, Biertzer, and Alden. Twenty-five IRA cars signed in and with a early scratch by 2010 Goodyear IRA Rookie of the Year winner Michael Emme, IRA chose to skip the B-main on this frigidly cold night and move directly to the A-main.
IRA A-main Finish; 1. Bill Balog, Scott Biertzer, Mike Reinke, Scotty Neitzel, Russel Borland, Travis Whitney, Wayne Modjeski, John Haeni, Phillip Mock, Scott Uttech, Bill Warren, Bill Wirth, Dave Uttech, Andy Hunt, Kris Spitz, Brandon Thome, Matt Vandervere, Howie Gleason, Billy Hafemann, Tommy Sexton, Kurt Davis, Mike Kertscher, Nick Alden, Todd King
Osborn & Son Trucking / TW Metal Fast Timer - Travis Whitney
Weld Wheels Heat #1 Winner - Russel Borland DMI Heat #2 Winner - Scott Biertzer King Race Products Heat #3 Winner - Nick Alden HRP Hard Charger - Phillip Mock
18 Drivers, and 19 Car Owners are 2010 point fund eligible based on participation requirements.
Final IRA Top Ten Drivers; 1. Bill Balog, Scotty Neitzel, Mike Reinke, John Haeni, Scott Biertzer, Kris Spitz, Scott Uttech, Russel Borland, Dave Uttech, and Phillip Mock.
2010 IRA A-Main Winners Included; Bill Balog (8), Brooke Tatnell (3), Mike Kertscher (3), Mike Reinke (2), and single wins to Scotty Neitzel, Scott Biertzer, Tommy Sexton, Todd Hepfner, Terry McCarl, Scott Winters, Jerrod Hull, Dustin Daggett, and Brian Brown. Mother Nature stole 8 races while another was shortened due to a crash which resulted unrepairable fence damage.
IRA competed in 5 states; WI, MN, IL, IA, MI
IRA is supported by Bumper to Bumper Auto Parts & Service Centers, Osborn & Son Trucking, Bar's Leaks, Rislone, DNA Energy Drink & Snacks, The U.S. Army, TW Metals, Cummins Onan, Carriage Auto Body, Nielsen Enterprises, and Goodyear.
---
Back to News