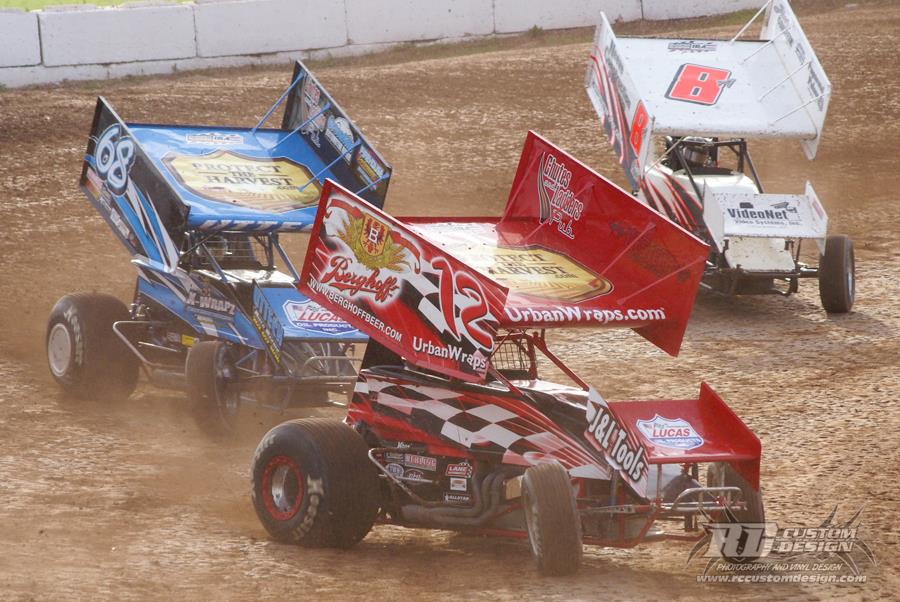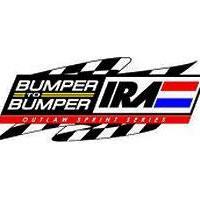 5/30/2013
IRA Interstate Racing Association
---
ST. CROIX AWASH! DOUBLE-HEADER WEEKEND CONTINUES WITH CEDAR LAKE & EAGLE VALLEY
ST. CROIX AWASH! DOUBLE-HEADER WEEKEND CONTINUES WITH CEDAR LAKE & EAGLE VALLEY
WEATHER THREAT SINKS ST. CROIX EVENT!
St. Croix, WI, May 31, 2013 – The spring of 2013 has not been kind to the Bumper to Bumper IRA Outlaw Sprint Car Tour as series officials were forced to call off the planned event scheduled for Friday Night, May 31st. The show was the third of seven scheduled races to fall to weather so far this year. The track will run its local classes with the hope that weather will miss the facility.
The record currently stands with Mother Nature holding three cancellations, while Bill Balog and Mike Kertscher each have scored a pair of wins in the four races that have been completed.
The high probability of rain forced the postponement of the race on the quarter-mile bullring which saw its first IRA Sprint event last season in an race program which saw the A-main captured by Bill Balog. IRA officials are hopeful for a return to the track at some point in the future though it may be a wait until the 2014 season.
Teams will still be heading to Northwestern Wisconsin, sans one race, as it's now a double-header weekend which will start out on Saturday Night June 1st with a stop at Cedar Lake Speedway.
The Bumper to Bumper IRA Sprints will be racing for a $3,000 top prize in their portion of the Triple Crown program which also features NASCAR Late Models and Modifieds.
The banked 3/8 mile oval recently had turns three and four revamped adding even more speed on an unbelievably quick track leaving fans to wonder if the eight year old Sprint car track record of 10.757 seconds might be in jeopardy.
In the last appearance by the Bumper to Bumper IRA Outlaw Sprints which was the Jerry Reichert Memorial race held last September Brooke Tatnell tied the all-time track record. In the evening's main event Mike Kertscher captured top honors and took home a check for $5,000.
Admission prices are $25 for adults; $12 for students ages 6 to 16; while children 5 and under are FREE. Preliminary events are scheduled to begin at 6:00pm. Additional information on Cedar Lake Speedway can be found at www.cedarlakespeedway.com
To reach the track take Highway 94 West to Highway 63. Travel North on 63 and travel 14 miles to Highway 64. Turn left on 64 (West) and travel approximately 7 miles to Highway 65. Turn right on 65 (North) and travel approx.. 1.5 miles to 210th Ave. Turn left on 210th and travel approx. 4 miles to County Road CC. Turn right on County Road CC (where the Outpost Bar is). Track is 1.5 miles on the right.
The weekend will wrap-up on Sunday as teams travel east one hour from Cedar Lake Speedway to the Eagle Valley Speedway. The large, high banked 1/3 mile clay oval is located near Jim Falls, Wisconsin. The show will mark the only appearance for Sprint Cars at that track this season. WISSOTA Super Stocks, Midwest Modifieds and EVS Pure Stocks will also be part of the evening's program.
Last year Balog captured the A-main event being chased to the checkered flag by Jim Moughan and Travis Whitney.
Pit gates are to open at 4:00pm for this year's show with the spectator gates opening at 4:30pm. Hot laps are to get underway at 5:30pm with racing set to begin at 6:00pm.
For ticket pricing information please call the raceway at: 715-382-5367 or consult the track website at www.eaglevalleyspeedway.net
Eagle Valley Speedway is located just north of Jim Falls, WI just off Highway 178. Head north out of town of Highway 178 and turn west (left) onto 150th Avenue.
For more information on the IRA Outlaw Sprints check out the tour website at www.irasprints.com or logging onto the series Facebook page at www.facebook.com/irasprints
The IRA Outlaw Sprint Series is proudly supported by Bumper to Bumper Auto Parts & Service Centers, Hoosier Tire, Osborn & Son Trucking, TW Metals, Onan, Carriage Auto Body, Polaris DEFENSE, and Mother's Polishes and Waxes. The office of the IRA Sprints can be reached at 815-759-9269 or by e-mail at steve@irasprints.com
---
Article Credit: Jeffrey Sachse
Submitted By: Kim Tennyson
Back to News