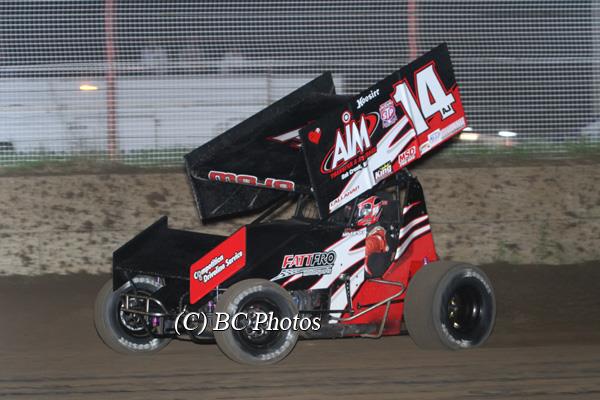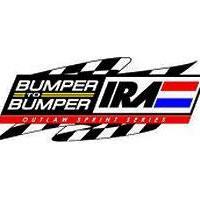 8/12/2013
IRA Interstate Racing Association
---
Kenosha County Fair Races 8/16 & 8/17
The Kenosha County Fair races are a definite highlight on the Wilmot Raceway schedule each year. This year the Bumper to Bumper IRA Outlaw Sprint Series headlines both Friday & Saturday of the fair. Just a $5 grandstand admission on top of a $9 Fair admission creates an absolute bargain for fair going fans. Multi-time IRA Champ Bill Balog leads IRA stars like Mike Kertscher, Tommy Sexton, Jerremy Schultz, Scotty Neitzel, Scott & Dave Uttech, Phillip Mock, Russel Borland, Bill Wirth and a cast of over 30 to Wilmot this weekend. The IRA loyal are expected to be challenged by several travelers who will embark on Wilmot for the big two-day Roger Iles Tribute / Kenosha County Fair weekend. Regretfully "Smoke" Tony Stewart has had to withdraw his entry from Friday's IRA action as he suffered double compound fractures to his right leg in a ASCS crash at the Southern Iowa Speedway last Monday. The 3-time NASCAR Champion is out indefinitely due to the seriousness of this injury which has required two major surgeries to date. Despite "Smokes" absence a very talented regional field sprinkled with some "outside" challengers will take to Wilmot this weekend in hopes of some KCF glory and the rich Roger Iles pay day.
Ken Iles of Carriage Auto Body has put up a bonus for the top 3 in points accumulated over the 2-day period, plus Saturday's purse will pay $3600 to the winner of the 36 lap A-main, plus other bonus money and a guaranteed $300 to start the A-main.
Joing IRA on Friday will be the thunderous Don's Auto & Machine Modifieds, plus the 4 cylinder combo of the Massive Speed Pro 4's and the Hawg Heaven Bandit 4's. Saturday has the IRA Outlaws headlining with the R.A. Adams / Advance Auto Parts Street Stocks, Fec's Place / Outlaw Race Parts Mini Sprints, and Vintage Mods in support roles.
IRA wishes Lance Fassbender a speedy recovery from his recent injury while competing at the Beaver Dam Raceway on Aug 3rd. Lance was solidly in the top 10 in points and has been a tremendous addition to the IRA roster.
Here is some basic info on this weekends Roger Iles Tribute Kenosha County Fair weekend. Thanks to Ken Iles of Carriage Auto Body (Waukegan, IL) and the Kenosha County Fair. While Friday is our regular base purse, Ken has put up a small point bonus to the top 3 point earners over the weekend based on the IRA point system, $300, $200, $100. Saturday is stepped up considerably and with the way Ken has distributed dollars this year will benefit many. Saturday's A-main will pay $3600 to the winner of the 36 lap A-main. The A-main will pay $300 to start. The top 5 in heats will receive cash, even though only the top 4 will likely transfer, a heat win for example is worth $125, with 2nd being $100, third $75, and $30 each to 4th and 5th.....Thus $360 per heat. And there will be a $360 A-main Hard Charger Award. THANKS KEN, for the support you're giving the racers and the tremendous admiration and respect your providing in your father's memory.
---
Article Credit: Steve Sinclair
Submitted By: Kim Tennyson
Back to News