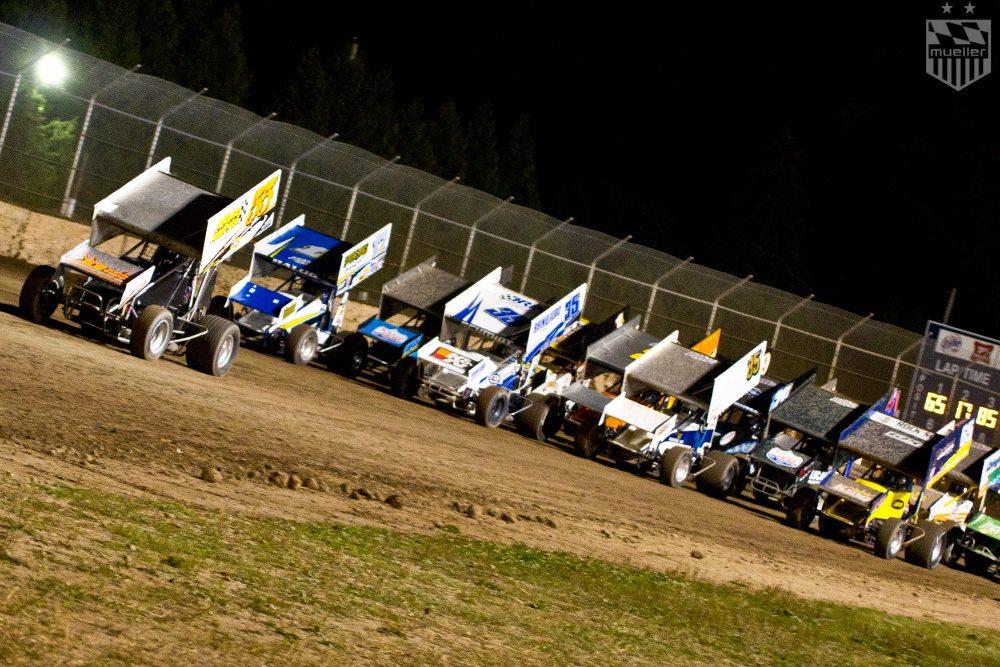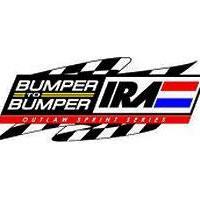 9/27/2013
IRA Interstate Racing Association
---
MC CARL AND WHITNEY CHALLENGE THE IRA STARS IN SEASON ENDING SHOW AT DODGE COUNTY FAIRGROUNDS THIS SATURDAY NIGHT!
MC CARL AND WHITNEY CHALLENGE THE IRA STARS IN SEASON ENDING SHOW AT DODGE COUNTY FAIRGROUNDS THIS SATURDAY NIGHT!
Balog and Schultz Nail Down Awards at the Horsepower Half-Mile!
Beaver Dam, WI, September 26, 2013 - The battles have been fought, the victories celebrated, the challenges overcome. For the teams of the Bumper to Bumper IRA Outlaw Sprint series it all comes down to this.
One final night to strap in, press the loud pedal and seek out the final checkered flag of the 2013 racing season.
On Saturday night, September 28th "Checkered Flag Classic" event held in memory of Dick Witt, Dick Symoens, and Jim Schoenike at the Dodge County Fairgrounds will put the wraps on a very successful year for the popular winged 410 sprint series. After that it will be time to celebrate the year which has passed and start planning for the 2014 season.
The IRA series regulars will be challenged by Terry McCarl who plans to compete in the program. McCarl who has captured seven 410 sprint championships at both Knoxville (IA) and Huset's (ND) Speedway also has a great deal of success in the World of Outlaws. McCarl has already experienced victory in the IRA having won several contests, the last of which was at Elko Speedway during the 2010 season.
Travis Whitney who recently captured his first career All-Star Circuit of Champions A-main will also be on had this Saturday Night. Whitney, a former two-time IRA champion has earned a pair of runner-up performances this season in his limited appearances with the series this season. Last week Whitney chased Bill Balog to the checkered flag at Beaver Dam Raceway.
Speaking of Balog … the Dodge County event will put the wraps on his sixth consecutive series title. Balog has collected 17 main event wins this season with his most recent victory putting him at the top of the all-time series win list with 62 visits to the winner's circle. The win eclipsed nine-time series champ Joe Roe's win mark which stood for a decade. Balog was running in the top five at the finish of all but one main event in his 23 appearances this season.
Other standout pilots to be on hand include Jeremy Schultz who is on the verge of collecting the Rookie of the Year honors. The performance by Schultz in his rookie season in a 410 sprint rivals that of any former IRA series rookie. Schultz has started all 25 main events this season with 18 top 10, and 14 top 5 performances. He also nailed down his first career IRA victory at the Wilmot Raceway in August and backed up that win with a victory at 141 Speedway just a couple weeks later giving the hard charging driver two wins in his rookie season. Schultz will likely end the season second in points which ranks among the highest in the nation for a rookie driver in Sprint car action.
Scott Neitzel and Bill Wirth join Schultz as the only drivers to have started every single A-main event during the 2013 campaign. Neitzel has earned 11 top five finishes this year and after a slow start has rallied to climb back into third in the series standings. Neitzel recently captured the main event at Superior Speedway outrunning Balog in the process. Neitzel has proven to run especially strong at the Dodge County Fairgrounds track which he ranks among his favorites.
Wirth stands in good company with Schultz and Neitzel as the only other driver making every feature contest. To do so Wirth has raced his way into the show through the B-main 9 times and very successfully as he captured three of those contests. He'll seek to finish out the season having started every main this Saturday Night. Wirth is currently ranks seventh in the series points.
Fans can look forward to seeing IRA stars Phillip Mock, Russell Borland, Scott and Dave Uttech, Wayne Modjeski, Kris Spitz, Nick Alden, Michael Decker, Allen Hafford and more when racing gets underway on Saturday.
Admission for the event is $20 for adults, with a youth ticket being sold to younger fans ages 6 through 12 for just $5!
Pit gates will open at 3:30pm, with the grandstand opening at 4:30pm. Hot laps will begin at 5:30pm, with qualifying and racing to follow.
Should a rain date be needed current plans are to attempt the show approximately two hours earlier on Sunday.
In addition to the Bumper to Bumper IRA Outlaw 410 Sprints, the open wheeled portion of the program will be further enhanced by a full show of 360 sprint racing as well as modifieds. Vintage cars will also be on hand not only on display but to also participate in the race program.
The Dodge County Fairgrounds is located on highway 33, just 2 miles east of Beaver Dam and just west of highway 26.
For more information on the IRA Outlaw Sprints check out the tour website at www.irasprints.com or logging onto the series Facebook page at www.facebook.com/irasprints
The IRA Outlaw Sprint Series is proudly supported by Bumper to Bumper Auto Parts & Service Centers, Hoosier Tire, Osborn & Son Trucking, TW Metals, Onan, Carriage Auto Body, Polaris DEFENSE, and Mother's Polishes and Waxes. The office of the IRA Sprints can be reached at 815-759-9269 or by e-mail at steve@irasprints.com
---
Article Credit: Jeffrey Sachse
Submitted By: Jeffrey Sachse
Back to News