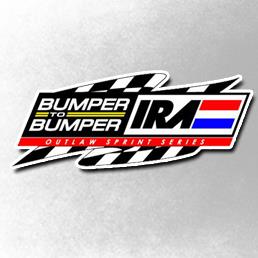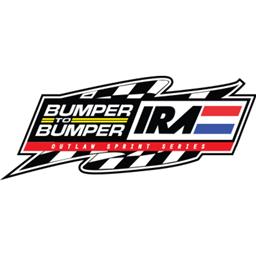 12/24/2013
IRA Interstate Racing Association
---
Happy Holidays From the IRA
Merry Christmas & Happy Holidays from the Bumper to Bumper IRA Outlaw Sprint Series. We're releasing our tentative schedule as of today, Dec 24th. It's real close to being absolutely complete and accurate, though we've notated possible options or rotations on certain specific dates. Overall it's very similar to last year, and we'll have our typical 30 IRA dates when officially released. We're very fortunate to be able to have as many dates as we do without having to do much traveling. We still get travel requests, but our series has been able to add some quality teams to its' roster the past few years by keeping the travel to a minimum, plus we're blessed to have so many nice venues in our territory, and we're excited to be adding another. It should be noted that we met with the Sun Prairie Fire Dept and they absolutely are removing the inside railing at Angell Park and widening the surface to the inside prior to the 2014 season in hopes of creating yet another quality local venue for IRA to compete.
TENTATIVE 2014 IRA SCHEDULE
April
19 Oshkosh Speedzone
26 Beaver Dam Raceway - Jim Wipperfurth Memorial
May
3 ?? (either May 3 OR July 5) Wilmot Raceway
OFF *WoO at Wilmot Fri 5/9
17 Beaver Dam Raceway
24 Wilmot Raceway
25 141 Speedway
31 Cedar Lake Speedway - Triple Crown
June
1 Angell Park Speedway
7 Beaver Dam Raceway
14 Sheboygan Co. Fair Park
20 Oshkosh Speedzone
21 Wilmot Raceway
OFF * WoO at Beaver Dam Sat 6/28 & Cedar Lake Sun 6/29
July 5 ?? (July 5 or May 3) Wilmot Raceway
11 Dodge Co - Rick Schmidt Memorial
12 Rice Lake
19 Wilmot Raceway
20 Angell Park Speedway
25 Langlade Co - Langlade Co Fair
26 ABC Raceway
27 TBA (Seymour or Eagle Valley?)
Aug
2 Beaver Dam Raceway
OFF Knoxville Nationals
15-16 Wilmot Raceway - Kenosha Co Fair / Roger Iles
23 LaSalle Speedway - Bill Waite Jr Memorial
29 (or 30) Sheboygan Co Fair Park (Sheb Co Fair)
31 141 Speedway
Sept
5 Amsoil Speedway - Northern Nationals
6 Cedar Lake Speedway - Richert Memorial
13 Sheboygan Co Fair Park - Filskov Memorial
20 Beaver Dam Raceway
27 Dodge Co - Checkered Classic
Note, May 3rd or July 5th could be OFF, thus IRA will be at Wilmot either May 3rd OR July 5th. July 20 at Angell Park is scheduled, though "somewhat" contingent upon June 1. July 27 could be added at Seymour or Eagle Valley as both are looking for dates. Exact date we'll be running Sheboygan Fair is unclear as it could be Fri or Sat, though it has been Fri past few years. On a positive, absolutely less work days affected than any schedule in past several years.
---
Article Credit: Steve Sinclair
Submitted By: Kim Tennyson
Back to News