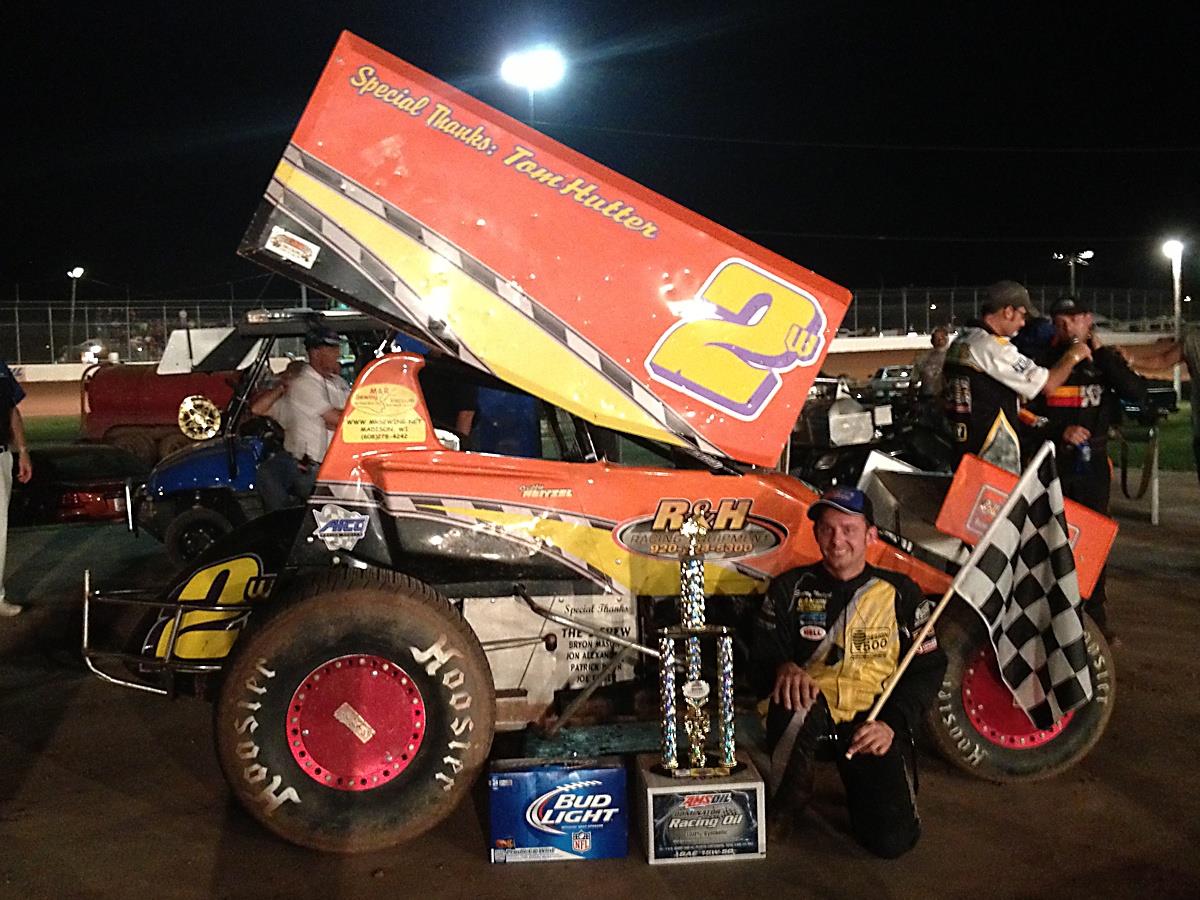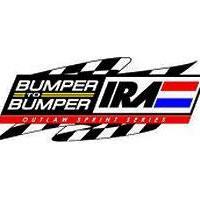 9/3/2014
IRA Interstate Racing Association
---
FINAL 'ROAD TRIP WEEKEND' TAKES BUMPER TO BUMPER IRA OUTLAW SPRINTS TO AMSOIL SPEEDWAY AND CEDAR LAKE SPEEDWAY!
MAJOR SPECIALS - NORTHERN NATIONALS AND JERRY RICHERT MEMORIAL TAKE PLACE THIS WEEKEND!
September 3, 2014; Appleton, WI – The last major road trip for the Bumper to Bumper IRA Outlaw Sprints will feature the popular 410 winged touring series as an integral part of two major racing events this coming weekend. Bolstered by increased purses, success in those events can lead to a big weekend paycheck in excess of $9,500. Even starting the A-main in both shows will earn drivers $800 making it the richest weekend for the tour of the entire 2014 season.
Amsoil Speedway located in Superior, WI will get the weekend underway as the Bumper to Bumper IRA Outlaw Sprints are the featured division of the opening night of the prestigious Northern Nationals on Friday night September 5th. Last season Scotty Neitzel proved to be the class of the field stopping Bill Balog's win streak at three in the annual event.
The semi-banked 3/8 mile oval was in prime condition last year as Davey Heskin established a new track record at the facility with a blistering lap of 12.653 seconds. Interestingly, the past three IRA events have seen new track records set, with Mike Reinke earning three consecutive quick time efforts, each establishing new records. If the track record were to fall at Amsoil Speedway it would mark the fourth straight event the series has established a new qualifying record.
Pit gates will open at 3:00pm on Friday afternoon, with hot laps set to take place at 6:00pm. Qualifying for the evening's program is set to get underway at 6:30pm with racing to follows. WISSOTA sanctioned Modifieds, Super Stocks and Midwest Modifieds are also part of Friday evening's show.
Adult grandstand admission is $25.
For additional information on the Northern Nationals please consult the track website at www.amsoilspeedway.com
The raceway is located at 4700 Tower Avenue in Superior, WI
The stars of the Bumper to Bumper IRA Outlaw Sprints then travel two hours to the south to participate in the 14th Annual Jerry Richert Memorial race which will be held on Saturday night September 6th at the Cedar Lake Speedway.
Knoxville Raceway track champion Ian Madsen along with Craig Dollansky, Terry McCarl, Davey Heskin, Brooke Tatnell, and Dusty Zomer will challenge the best of the Bumper to Bumper IRA Outlaw Sprints including series veterans Balog, Neitzel, Mike Reinke, Kris and Dennis Spitz, Scott and Dave Uttech, Russel Borland, Wayne Modjeski and many more.
Also expected to challenge for top honors is this years talented rookie class including former World of Outlaws regular Bill Rose, multi-time Plymouth Dirt Track champion Ben Schmidt, and hard charging Scotty Thiel who already has captured a win in his rookie season.
Add to that roster 2013 IRA rookie of the Year, Jeremy Schultz, along with hard charging youngsters Blake Nimee, and Jordan Goldesberry as potential candidates for the top prize. It all adds up to an amazing showdown between the Bumper to Bumper IRA Outlaw Sprint series regulars, and many of the top drivers from Knoxville Raceway, and beyond.
With the announcement of a payout boost to the payout from Big Game Tree Stands, the main event will pay $7000 to win, $4000 for second, $2800 for third and $1000 for tenth with $500 to start the A main. This makes the Jerry Richert Memorial one of the best paying single day races in the Midwest.
Last year Mark Dobmeier added his name to the winners list by outrunning Brook Tatnell who had captured top honors in the contest in 2008 and 2009. Steve Meyer fared best of the IRA regulars last season edging Travis Whitney for the final podium spot. Both Whitney, and Meyer are also expected to run for top honors again in they year's contest.
The all-open wheeled show will also see the UMSS 360 sprints join the program as well as area Vintage cars.
Grandstands will open at 5:00pm, with racing set to start at 6:00pm. Adults tickets are $25, with a student ticket available for $12 for younger fans ages 6 through 16. Children ages 5 and under are admitted FREE with a paid adult.
Admission prices are $25 for adults; $12 for students ages 6 to 16; while children 5 and under are FREE. Preliminary events are scheduled to begin at 6:00pm. Additional information on Cedar Lake Speedway can be found at www.cedarlakespeedway.com
To reach the track take Highway 94 West to Highway 63. Travel North on 63 and travel 14 miles to Highway 64. Turn left on 64 (West) and travel approximately 7 miles to Highway 65. Turn right on 65 (North) and travel approx.. 1.5 miles to 210th Ave. Turn left on 210th and travel approx. 4 miles to County Road CC. Turn right on County Road CC (where the Outpost Bar is). Track is 1.5 miles on the right.
The 2014 season is beginning to wind down with 6 races left on the planned 31-event schedule.
IRA proudly moves continues it's 2014 season backed by its long time supporting series partners led by title sponsor Bumper to Bumper Auto Parts & Service Centers, and associate series partners Osborn & Son Trucking, TW Metals, Hoosier Tire, Cedar Creek Motorsports, Cummins Onan, and Carriage Auto Body.
The Bumper to Bumper IRA Outlaw Sprints are a featured member of Racetext.net a website dedicated to bringing fans the best possible coverage of local short track racing.
For more information on the IRA Outlaw Sprints check out the tour website at www.irasprints.com or by logging onto the series Facebook page at www.facebook.com/irasprints the series is also on twitter at #IRA_sprints.
---
Submitted By: Jeffrey Sachse
Back to News