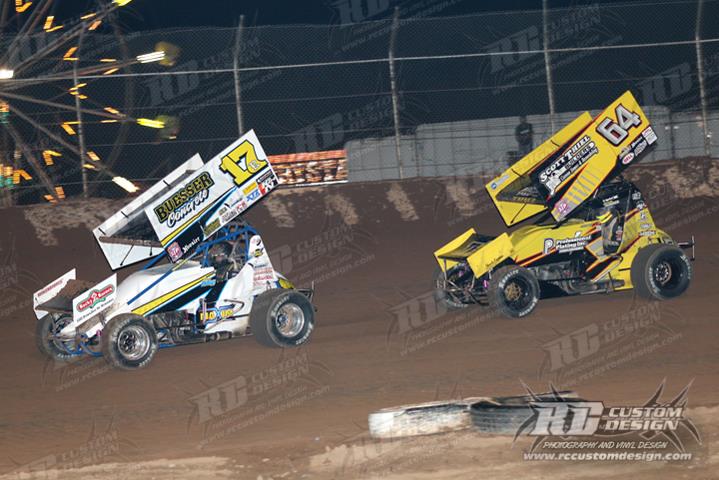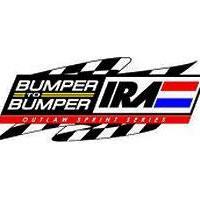 9/11/2014
IRA Interstate Racing Association
---
FOUR TO GO! BUMPER TO BUMPER IRA OUTLAW SPRINT 2014 SEASON COUNTDOWN BEGINS WITH 18TH ANNUAL FRANK FILSKOV MEMORIAL CLASSIC!
IRA AND PDTR SPRINT FEATURES COMBINE FOR 2ND ANNUAL "BRIAN PORTSCHY 55" WITH 55 LAPS OF A-MAIN ACTION IN MEMORY OF THE LATE PLYMOUTH AREA RACER!
September 10, 2014; Appleton, WI – If your looking for great open wheeled racing action be sure to take advantage of our limited time offer. You have just four events left on the 2014 schedule to witness the 900 hoursepower winged 410 sprints showcased by the Bumper to Bumper IRA Outlaw Sprint Series.
Next up is the 18th Annual Frank Filskov Memorial race dedicated to the late racer. The program will take place on Saturday night September 13th at the Plymouth Dirt Track held at the Sheboygan County Fairpark in Plymouth, WI. The A-main event for the Bumper to Bumper IRA Outlaw Sprints will be contested at 27 laps matching the number Filskov carried on his car.
The show will also play host to the PDTR 360 Sprints which be joining in the activities and will hold a 28 lap main event as both series races add up to 55 laps to honor Brian Portschy. Portschy, a fan favorite, had been a competitor in both classes had recently lost his life in a non-racing related accident last year.
Last year Bill Balog came out on top of an epic battle with Steve Meyer and Scotty Neitzel to become the first three time winner in the history of the event. All three are expected to do battle for top honors again this year.
Mike Kertscher, Kim Mock and Kurt Winker have each scored two victories in the memorial race which has seen a number of first time winners over the years.
These have included the likes of Brian Kristan, Scott Uttech and Tim Vandervere all tasting victory in the event. Of any of the upcoming races it seems the Filskov Memorial could set the stage for a breakthrough victory on the IRA tour.
A talented group of drivers are all seeking their first win of the season after posting second place performances. These include current 2014 Rookie of the Year point leader Bill Rose who has made the A-main in every event contested so far this season. Other bridesmaid finishers have included hard charging youngster Jordan Goldesberry, two-time series champion Travis Whitney, seasoned veteran Steve Meyer, first time podium finisher Russel Borland and local favorite Ben Schmidt.
Other IRA competitors expected to participate include Mike Reinke who has established three track qualifying records this season which includes his 12.085 second tour of the third-mile banked oval just two weeks ago.
2013 Rookie of the Year Jeremy Schultz is also primed to get back to victory lane and should be challenging for a podium finish on Saturday night.
360 sprint graduate Scotty Thiel, Blake Nimee, Kris and Dennis Spitz, Dave Uttech, Wayne Modjeski, Brandon Thone, Lance Fassbender, Scott Biertzer, Jereme Schroeder and Ken Jay Fiedler are also expected to appear.
The full size sprint cars will be joined by the WIMS mini-sprints. The series will be contesting their championship event making for an action packed all open wheeled show.
Pits will open at the track at 3:00pm, with the grandstands opening at 4:30pm. The first cars are expected to go trackside for hot laps at 5:30pm.
Racing is set to begin at 7:00pm with qualifying for the IRA Sprints beforehand.
The track is located on the Sheboygan County Fairgrounds just off Fairview Drive (CTY O ) in Plymouth, Wisconsin.
Tickets are $20 for adults with a student ticket for fans ages 6 through 12 available for $5. Children 5 and under are admitted FREE with a paid adult ticket.
For additional information check out the track website at www.plymouthdtr.com
The 2014 season is winding down with 4 races left on the planned 31-event schedule.
IRA proudly moves continues it's 2014 season backed by its long time supporting series partners led by title sponsor Bumper to Bumper Auto Parts & Service Centers, and associate series partners Osborn & Son Trucking, TW Metals, Hoosier Tire, Cedar Creek Motorsports, Cummins Onan, and Carriage Auto Body.
The Bumper to Bumper IRA Outlaw Sprints are a featured member of Racetext.net a website dedicated to bringing fans the best possible coverage of local short track racing.
For more information on the IRA Outlaw Sprints check out the tour website at www.irasprints.com or by logging onto the series Facebook page at www.facebook.com/irasprints the series is also on twitter at #IRA_sprints.
---
Submitted By: Jeffrey Sachse
Back to News