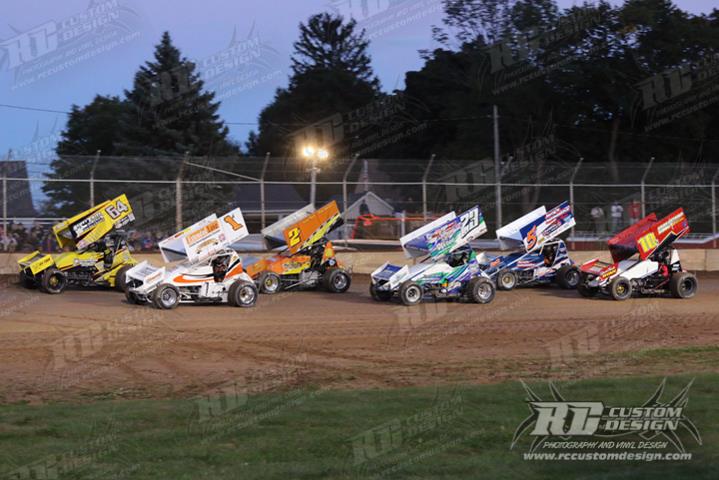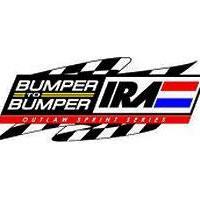 9/18/2014
IRA Interstate Racing Association
---
THREE EVENTS REMAIN ON 2014 BUMPER TO BUMPER IRA OUTLAW SPRINT SERIES SCHEDULE!
BEAVER DAM PLAYS HOST TO THIS WEEKS IRA SPRINT ACTION! SEASON CONCLUDES WITH LUXEMBURG AND DODGE COUNTY DOUBLEHEADER WEEKEND!
September 18, 2014; Appleton, WI – The battles have been hard fought, the victories celebrated, and the chill in the air this past week is indicating the 2014 season for the Bumper to Bumper IRA Outlaw Sprint series is winding down.
But it's not over yet!
Fans still have three opportunities to witness the unbridled speed of the winged 410 outlaw sprint series. Those opportunities begin this Saturday night September 20th, as Beaver Dam Raceway hosts its final show of 2014.
The banked third-mile clay oval has seen two drivers visit victory lane this year. Phillip Mock opened the season for the IRA sprints with a decisive victory over Bill Rose for his first career victory in IRA competition. He then backed up that win by collecting the checkered once again in the next series appearance at the track.
Motor issues had sidelined Mock before the third Beaver Dam show that had been scheduled for June that fell to torrential rains.
The most recent event held at the track saw Scotty Thiel become a first time A-main winner in IRA action when the series visited in August. One name surprisingly missing from the win list is six-time champion Bill Balog who has scored a win at the track every year since the 2009 season. Look for Balog to attempt to correct that this Saturday evening.
Modifieds, Grand Nationals and Legends will be joining the Bumper to Bumper IRA Outlaw Sprints creating a full show of great racing action.
Pit gates will open at 3:30pm, with the grandstands open to fans at 4:30pm. Qualifying will begin at 6:00pm, with racing scheduled to get underway at 6:30pm. Adult admission is $20, with students ages 6 through 11 admitted for $10. Children ages 5 and under are admitted free.
Event information can be found on the Beaver Dam Raceway website at www.wismotorsports.net or by calling the track at (920) 887-1600. Beaver Dam Raceway is located on Racetrack Road just east of the intersection of Hwy 151 and 33 in Beaver Dam, Wisconsin.
A double header weekend will greet fans for the final two shows of 2014 the following week.
The final weekend of racing action for the IRA sprints will begin on Friday Night September 26th with the inaugural "Battle by The Bay". A late addition to the 2014 season schedule, Luxemburg Speedway will showcase the 900 horsepower winged sprints for the first time since 2005. During that contest Mike Kertscher collected the victory as over 30 sprints rocked the relatively flat third-mile clay oval.
Three other divisions will support the 410 Outlaw Sprints as IMCA Northern Sport Mods will be on hand along with INEX Legends and 600cc Micro Sprints.
The Friday night show at the Luxemburg Speedway will start with pit gates opening at 3:00pm, grandstand gates opening at 5:00pm and racing to start at 7:00pm!
Adults tickets are $20, a youth ticket for children ages 6 through 14 is available $10 and youngsters ages 5 and under are admitted FREE.
Luxemburg Speedway is located at the Kewaunee County Fairgrounds just off 3rd Street in Luxemburg, Wisconsin. The slightly banked third-mile clay oval is just 20 minutes east of Green Bay, Wisconsin on Highway 54.
For additional information please check out www. luxemburgspeedway.com or https://www.facebook.com/SixFourPromotions
Then it's time to wrap of the 2014 season!
The following evening on Saturday night September 27th, the 2014 season will conclude at the Dodge County Fairgrounds. Known as the "Horsepower Half-mile", it's a high-speed finale, and a fitting conclusion to a successful 2014 season.
Balog has captured the last two events held at the raceway including the most recent show held back in June when he outran two-time series champ Travis Whitney, and Steve Meyer.
Two classes of sprint cars will take to the big track as the Bumper to Bumper IRA Outlaw 410 sprints will be joined by the MSA 360 sprint series with a full show of their own. Modifieds will also be on hand along with the Illinois Vintage Stock Cars. Vintage Mods and Stocks from Illinois, Wisconsin and Minnesota are expected.
Pits will open at 2:00pm, grandstands at 4:00pm, warm-ups will take place 5:30pm followed by IRA Qualifying and racing to follow shortly thereafter. Admission is $20 for adults and $5 for students ages 6 through 12. Children ages 5 and under are admitted FREE.
The Dodge County Fairgrounds is located on highway 33, just 2 miles east of Beaver Dam and just west of highway 26.
For additional information please see http://www.irasprints.com/ or http://www.dodgecountyfairgrounds.com
IRA proudly presents it's 2014 season backed by its long time supporting series partners led by title sponsor Bumper to Bumper Auto Parts & Service Centers, and associate series partners Osborn & Son Trucking, TW Metals, Hoosier Tire, Cedar Creek Motorsports, Cummins Onan, and Carriage Auto Body.
The Bumper to Bumper IRA Outlaw Sprints are a featured member of Racetext.net a website dedicated to bringing fans the best possible coverage of local short track racing.
For more information on the IRA Outlaw Sprints check out the tour website at www.irasprints.com or by logging onto the series Facebook page at www.facebook.com/irasprints the series is also on twitter at #IRA_sprints.
---
Submitted By: Jeffrey Sachse
Article Media
Back to News