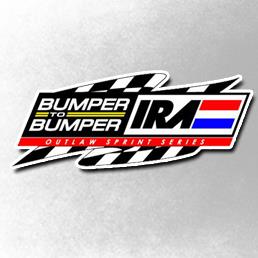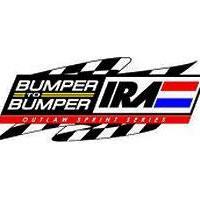 12/26/2014
IRA Interstate Racing Association
---
2015 Tentative IRA Schedule
12/26/14 Here is a glimpse of the 2015 Bumper To Bumper IRA Outlaw
Sprint Series schedule as of today. by popular demand here is a current glimpse of what 2015 will look like.
Apr 18 LaSalle Speedway (IL) w/MOWA
Apr 25 Beaver Dam Raceway (WI) Wipperfirth Memorial
May 9 Beaver Dam Raceway
May 16 Wilmot Raceway (WI)
May 24 141 Speedway, Francis Creek, (WI)
May 29 Oshkosh SpeedZone (WI)
May 30 Cedar Lake Speedway (WI) Triple Crown
May 31 Angell Park Speedway (WI)
Jun 6 Wilmot Raceway
Jun 13 Sheboygan Co Fair Park, Plymouth, (WI)
Jun 20 ABC Raceway, Ashland, WI
Jun 21 Angell Park Speedway (Father's Day)
Jun 27 *Beaver Dam Raceway (WoO)
Jul 3 Manitowoc County Expo Raceway - Harbor Town Showdown
Jul 10 Dodge Co Fairgrounds, Beaver Dam, (WI) - Schmidt Memorial
Jul 11-12 **Cedar Lake Speedway (WoO)
Jul 18 Eagle Valley Speedway, Jim Falls, (WI)
Jul 19 Angell Park Speedway - 2nd Annual Norm Nelson Classic
Jul 24 Oshkosh SpeedZone
Jul 25 Wilmot Raceway
Jul 31 Langlade Co Fairgrounds, Antigo, (WI) Langlade Co Fair
Aug 1 Sheboygan Co Fair Park - Filskov Memorial
Aug 2 Seymour Speedway (WI)
Aug 7 Dodge Co. Fairgrounds - Beaver Dam, (WI)
Aug 21-22 Wilmot Raceway - Kenosha County Fair Roger Iles Tribute
Aug 23 Angell Park Speedway - CornFest
Aug 29 LaSalle Speedway - Bill Waite Jr Memorial w/MOWA
Aug 30 Angell Park Speedway - w/NSL
Sep 4 Sheboygan Co Fair Park - Sheboygan Co Fair
Sep 6 141 Speedway
Sep 11 Amsoil Speedway, Superior, (WI) - Northern Nationals
Sep 12 Cedar Lake Speedway - Richert Memorial w/NSL
Sep 19 Beaver Dam Raceway - Semmelmann Memorial
Sep 26 Dodge Co Fairgrounds - Checkered Classic
Note, There are more race date options being negotiated.
Details regarding possible IRA co-sanction or
simply car support for the 2-day WoO event at Cedar Lake need to be finalized
as there have been incentives offered. Plus a
more local date w/NSL is being discussed. Angell Park added a few dates and for many southern WI
& IL teams those are directly on the way home
from northern events, thus Eagle Valley moved from a Sun to Sat and is a direct ride down to AP on the way home.
WI Fair dates and the Knoxville Nationals have backed up a week, and Labor Day is as late in the calender as it can be
this year causing a few things to move around from years past.
There will be some fine tuning done yet. As for weekends off, the plan is for the weekend of May 2, we "may" have a Jul 3
but are definitely not scheduling Jul 4-5. We are off the weekend of Aug 15 for the Knoxville Nationals, and with a heavy period
slated mid July thru early Aug we may leave Aug 8 weekend open, however if we do add a date it will be either
Aug 7 or 8 but definitely not both. Again, please remember this is a work in progress and all dates
listed are accurate as of of today, but this is not a finalized schedule as a few dates may be added,
subtracted, or rotated for convenience purposes. Updates and/or changes will be adjusted to this base schedule.
---
Submitted By: Kim Tennyson
Back to News