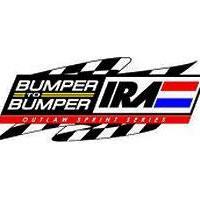 8/24/2015
IRA Interstate Racing Association
---
SCHULTZ HIDES FROM RIVALS, CAPTURES ANGELL PARK SPEDDWAY'S CORN FEST EVENT IN BUMPER TO BUMPER IRA SPRINT ACTION!
THIEL NABS SECOND RUNNER-UP PERFORMANCE IN TRIPLE HEADER WEEKEND!
August 23, 2015; Sun Prairie, WI – Angell Park Speedway 's Sweet Corn Festival is a major community event in the town of Sun Prairie, Wisconsin, and this year the Bumper to Bumper IRA Outlaw Sprints were invited to partake in the major celebration.
Jeremy Schultz would prove to be the class of the field. Once he captured the lead he spent the majority of the 30-lap A-main, hiding in lapped traffic out of reach of his rivals.
It was simply a game of hide and seek, you could find Schultz, you just couldn't catch him.
"It feels great to be back in victory lane. It's been awhile since Wilmot at the beginning of the year", exclaimed Schultz noting his last victory back in May. "I'm just super stoked, my guys (pit crew) they are incredible, they stand behind me all the time. They worked their tails off we were terrible the past two night. To put it in victory lane tonight I can't even pit it into words", said an enthusiastic Schultz as he waved to the crowd.
"We really needed that to get use going for this last push here at the end of the year", Schultz said as a point title is still a possibility heading into the final month and a half of racing action.
After his second runner-up run of the weekend Thiel reflected on his performance.
"We had a pretty good weekend for what it was worth. We gave one up Friday. This time we were chasing and I struggled through lapped cars a little bit. Jeremy (Schultz) got through them", stated Thiel. "We were fast, I think we were one of the fastest cars on the racetrack. This thing was on rails we ran him down there it was exciting", noted Thiel about closing the gap in the final laps. "It was a great racetrack", concluded Thiel.
A 23 car starting gird was presented to begin the featured contest this evening, and polesitter Kyle Marten got an excellent start to take the opening lead. Marten, one of three candidates for the 2015 Rookie of the Year award, opened up a small gap on Schultz who had started outside the front row.
So far in 2015, a total of 13 different drivers have graced victory lane in Bumper to Bumper IRA Outlaw Sprint Series action and for awhile during the opening circuits it appeared Marten might be adding to that total.
Schultz however had different plans. By lap four Schultz began to drop the hammer quickly closing the gap, and powering past Marten for the top spot on lap five with an inside pass through turns three and four.
Marten surrendered the second spot to Scotty Thiel on lap nine, and on the next orbit around the third mile-clay oval Scotty Neitzel began to pressure Marten for third.
Out front Schultz began to encounter lapped traffic, and he made quick work of the lapped machines running both high, and low to distance himself from Thiel.
Schultz's handy work in lapped traffic allowed him to extend his lead on Thiel who became trapped behind backmarkers.
This permitted a group of cars including Marten, Neitzel and Mike Reinke to close in.
Lap thirteen would prove unlucky for Steve Meyer who shredded a right rear tire, and tagged the wall in turn four before coming to a stop, resulting in the first and only slowdown of the contest. His crew worked fanatically and managed to change the tire and repair the car just in time for him to return to action.
On the restart Schultz held command with a couple lapped cars between himself, and second running Thiel.
At the drop of flagman Jim Barr's green flag Schultz immediately powered away from the pack, while Thiel worked on maneuvering past lapped cars.
On lap 18, Jordan Goldesberry who had opened the triple-header weekend for the Bumper to Bumper IRA Outlaw Sprints with a win at Wilmot Raceway on Friday Night suddenly lost power while running in the top five. He made a quick dive into the infield, and the race continued without a caution.
By lap 20 Schultz again encountered heavy lapped traffic with Thiel, and Marten giving chase. Behind them Neitzel, and Reinke were waging a war for position. It soon became a four-car battle for the second spot.
Thiel finally broke lapped traffic with five laps to go, but by this point Schultz had a huge lead. Third place soon became the focus of attention. With three laps to go, Neitzel found room under Marten to grab third, dragging Reinke with him.
Over the final circuits Thiel did shave several car lengths off Schultz's lead but Schultz was able to reach the finish line with a dozen car length advantage for the win. Thiel earned his second runner-up performance of the weekend.
Third place came down to the final turn with Neitzel, and Reinke wing to wing and a pair of lapped cars in front of them. Reinke lifted and surrendered the third position to Neitzel at the line. Reinke earned the fourth spot followed by Ben Schmidt who made a last lap pass on Marten to complete the top five.
Marten earned the sixth spot after an impressive run for the first year IRA driver. Blake Nimee advanced into the seventh spot at the finished followed by Scott Uttech.
Title contender Bill Rose earned a ninth place finish and visiting driver Critter Malone a visiting driver from Speedway, Indiana came home in the tenth spot.
Earlier in the night heat Marten, Schultz, and Thiel captured race victories.
Jordan Goldesberry opened the program in qualifying by established a new track record turning in a blazing lap of 12.059 seconds. Ian Masden set the former mark earlier this year at 12.171 seconds. Rose who had also held the track record at Angell Park Speedway turned in the second fastest lap of the night with a 12.162 second effort which was also under the previous record. Reinke was third quick tonight with a lap of 12.196 seconds. The fastest 22 cars were separated by just one second in qualifying.
Next weekend the Bumper to Bumper IRA Outlaw Sprint series will host a pair of events.
On Saturday Night, the Bumper to Bumper IRA Outlaw Sprints will join the Midwest Open Wheel Association (MOWA) in presenting the 5th Annual Bill Waite Jr. Memorial Classic at the LaSalle Speedway in LaSalle, IL.
Then on Sunday the Bumper to Bumper IRA Outlaw Sprint series will make it's final appearance of the 2015 season at Angell Park Speedway. The show will feature the first ever joining of the IRA Sprints with the National Sprint League at the historic oval.
For more information on the IRA Outlaw Sprints check out the tour website at www.irasprints.com or by logging onto the series Facebook page at www.facebook.com/irasprints the series is also on twitter at #IRA_sprints.
The IRA Sprints are presented by its long time supporting series partners. The series support is led by title sponsor Bumper to Bumper Auto Parts & Service Centers, and associate series partners Osborn & Son Trucking, TW Metals, Hoosier Tire, Cedar Creek Motorsports, Cummins Onan, and Carriage Auto Body.
2015 Bumper to Bumper IRA Outlaw Sprints Upcoming Events:
8/29/2015 LaSalle Speedway – LaSalle, IL
8/30/2015 Angell Park Speedway – Sun Prairie, WI
9/6/2015 141 Speedway – Francis Creek, WI
9/11/2015 Amsoil Speedway – Superior, WI
9/12/2015 Cedar Lake Speedway – Cedar Lake, WI
---
Submitted By: Jeffrey Sachse
Back to News