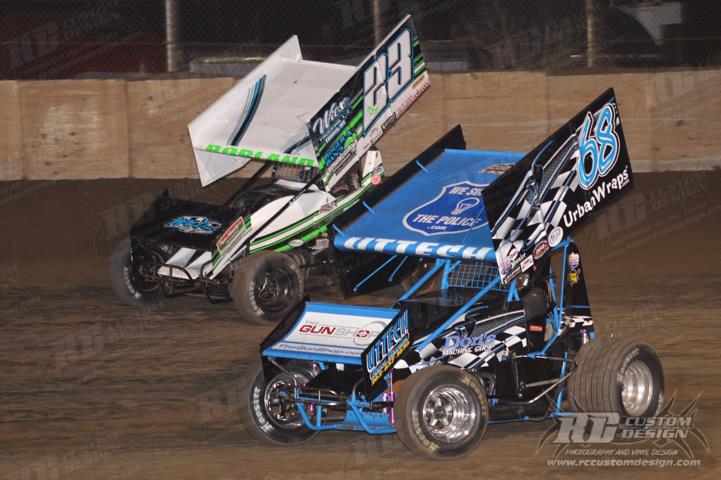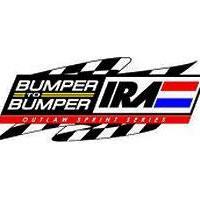 8/27/2015
IRA Interstate Racing Association
---
13 DIFFERENT WINNERS IN BUMPER TO BUMPER IRA SPRINT ACTION THIS SEASON HEADING INTO CO-SANCTIONED DOUBLE HEADER WEEKEND!
NEARLY A HALF DOZEN DRIVERS IN THE RUNNING FOR 2015 SEASON TITLE!
August 26, 2015; Appleton, WI – Six weekends, and nine events remain on a remarkably successful, and highly entertaining schedule before the 2015 season goes into the record books.
The highly competitive field has seen a diverse group of winners make their way to victory lane as some 13 different drivers have had the thrill of taking the checkered flag first.
Bill Balog, Jeremy Schultz, and Blake Nimee are the only drivers to have had that honor more than once, with Balog taking four wins, while Schultz and Nimee have earned a pair of victories. The wins for Nimee were the first of his career.
One has to go back to the 2010 season to find a year with more winners. During that season 15 different drivers tasted victory, and with 9 races to go this year that mark could easily be topped. Bill Rose, and Scotty Thiel seem most poised to take a win. Rose is in the thick of the point battle with a pair of runner-up performances in 2015, while Thiel has been one of the hottest drivers over the past few weeks with three second place showings, and four top five's in the past five races. That effort has put him back in title contention.
This coming weekend will feature a double-header weekend which are also a pair of co-sanctioned events.
First up is the Bill Waite Jr. Memorial held at the high-banked, quarter-mile LaSalle Speedway on Saturday evening, August 29th. Each year the event has been held, seven-time series champion Bill Balog has placed his car in victory lane. That will not happen this year as Balog will miss the program. A new face will make their way into the records, but the question is will it be a driver from the Bumper to Bumper IRA Outlaw Sprints or from the co-sanctioned Midwest Open Wheel Association.
Pit Gates will open at 1:00pm and Grandstands will open at 3:30pm. Cars will hit the track for hot laps at 6:00pm with the first green flag set to fly at 7:00pm.
Adult tickets can be purchased for $25, High School Students with ID are admitted for $5 and children under the age of 13 are FREE with a paid adult ticket.
Heading into the weekend the top five in IRA points are locked in a heated battle for the 2015 crown. Ben Schmidt currently holds a 33 point lead on Rose as the pair have exchanged that point lead back, and forth throughout the year. The duo have been chased by two-time series champ Scotty Neitzel who has patiently placed himself in position to earn a third title. Neitzel is only 87 markers back.
In fourth is Jeremy Schultz. The 2013 Bumper to Bumper IRA Outlaw Sprint Rookie of the Year was the winner of the most recent event this past weekend at Sun Prairie, and he is now sitting 115 markers out of first. A determined late season charge has put Thiel back in the title hunt. Perhaps the hottest driver over the past month Thiel has clawed his way to within 126 markers of the lead placing himself back into the title chase.
Top MOWA regulars such as Paul Neinheiser, Jerrod Hull, Brad Loyat, Korey Weyant, Cory Bruns, and Chris Urish will try to keep the IRA regulars from taking yet another Bill Waite Jr. Memorial triumph.
UMP Dirtcar Late Models, $3,000 to win, Illini Racing Series Midgets for the first time. And UMP street stocks will also be on hand.
The high-banked quarter-mile oval is located at E. 578 on U.S. Highway 6 in LaSalle, Illinois, which is just east of I-39 on Highway 6. The track is 60 miles west of Joliet, 80 miles east of the Quad Cities, 70 miles south of Rockford, and 60 miles north of Bloomington. The track can be reached by calling (815) 223-6900.
Then on Sunday the series heads back to it's home state of Wisconsin to try and fend off the best of the National Sprint League at Angell Park Speedway. The IRA vs NSL Shootout will showcase top NSL regulars Danny Lasoski, Ian Madsen, Tim Kaeding, Terry McCarl, and a host of others taking on IRA's best which will also include Blake Nimee, Phillip Mock, Scott Uttech, Mike Reinke, Dave Uttech, Russel Borland, Kris and Dennis Spitz along with IRA rookie contenders Kyle Marten, Josh Walter and Rick Kelsey, and other IRA hopefuls.
Plus it should be mentioned that Balog will be making an appearance at a track where's he's scored wins in three different classes. Balog has won with both IRA, and NSL this season question is which series claims the win if Balog is victorious?
Fans attending the show at Angell Park Speedway will also see the Badger Midgets in addition to the full sprint car program. Front gates open at 4:30pm, Hot Laps at 6:00pm with racing following. General Admission: $25.00; Students 12 to 18: $20.00; Kids Under 12: FREE.
To reach the track, take the Highway 19 exit East off of Highway 151. Head through the town of Sun Prairie. On the east side of town take County Trunk N (Grove Street) south one block to Miller Drive. Turn onto Miller Drive and you will see the raceway.
Additional information can be found at www.angellparkspeedway.com
For more information on the IRA Outlaw Sprints check out the tour website at www.irasprints.com or by logging onto the series Facebook page at www.facebook.com/irasprints the series is also on twitter at #IRA_sprints.
The IRA Sprints are presented by its long time supporting series partners. The series support is led by title sponsor Bumper to Bumper Auto Parts & Service Centers, and associate series partners Osborn & Son Trucking, TW Metals, Hoosier Tire, Cedar Creek Motorsports, Cummins Onan, and Carriage Auto Body.
2015 Bumper to Bumper IRA Outlaw Sprints Upcoming Events:
8/29/2015 LaSalle Speedway – LaSalle, IL
8/30/2015 Angell Park Speedway – Sun Prairie, WI
9/6/2015 141 Speedway – Francis Creek, WI
9/11/2015 Amsoil Speedway – Superior, WI
9/12/2015 Cedar Lake Speedway – Cedar Lake, WI
---
Article Credit: Jeffrey Sachse
Submitted By: Jeffrey Sachse
Back to News