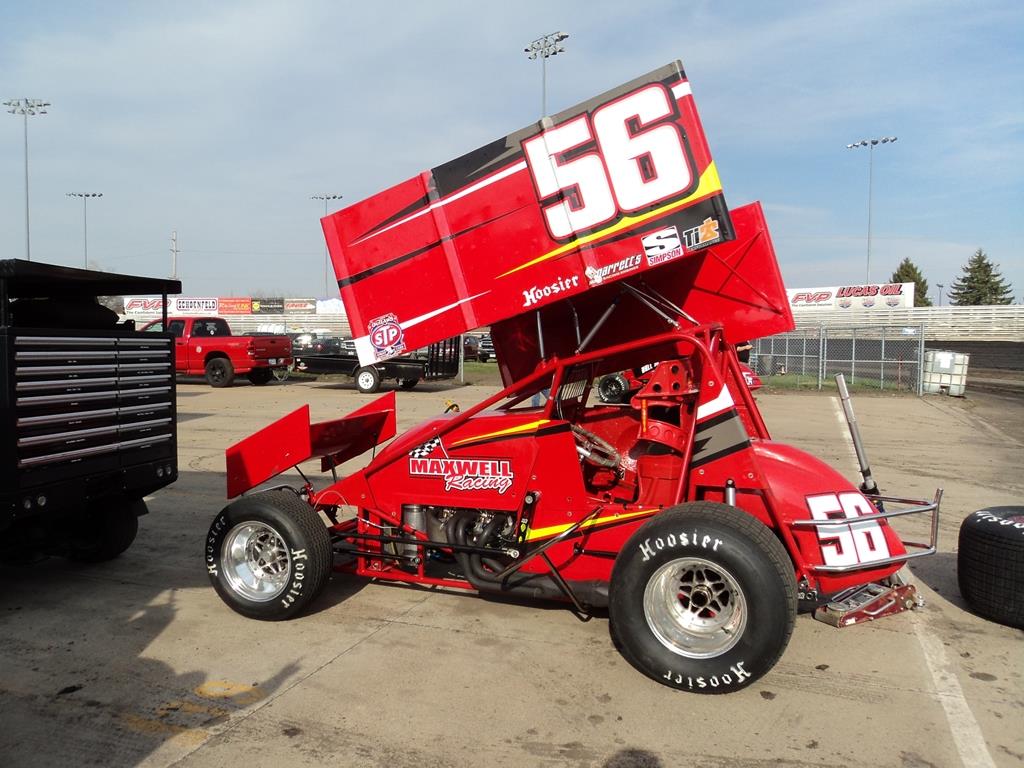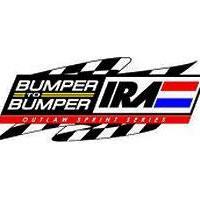 9/12/2015
IRA Interstate Racing Association
---
Heskin Hauls In Northern Nationals
By Justin Zoch
Maybe it was the new number that did it. On a clear, cool night at Amsoil Speedway in Superior, Wisconsin, Davey Heskin took advantage of a mid-race caution to race past polesitter Scott Neitzel on Friday, September 11th. The win continued an impressive streak in IRA competition in 2015 as Heskin became the 15th consecutive different winner. The streak started way back on June.
It was an emotional victory for Heskin who ran the race as the 56N instead of his usual 56 to honor his grandmother Nancy, who recently passed away. "This is pretty emotional and I definitely did this for Grandma Nancy tonight… I just love this place and I can't believe we finally got one here," said Heskin in victory lane. Heskin set the track record in 2013 but this was Heskin's first career victory at Amsoil.
It was a rocky start to the night as Scott Uttech and Michael Decker made contact prior to the start of the A-main and the 10th-starting Uttech flipped in turn two. On the start, Neitzel jumped out the lead in his 2W and drove to a sizable lead. The race went green until Ben Schmidt stalled on the frontstretch with mechanical problems. The IRA point leader would not return.
On the restart, Neitzel led the seventh-starting Heskin, Blake Nimee, Dave Uttech and Russel Borland back to the green. On lap 15, Heskin raced past leader Neitzel in turn number one and never looked back. The top three remained unchanged as the race went green to checkered following Schmidt's stop. Wayne Modjeski, Phillip Mock and Roger Crockett waged a fierce battle throughout with Crockett eventually pulling ahead of Modjeski for fourth at the finish.
The charge of the night may have gone to Bill Rose, who made it to seventh from dead last in his back up car. Rose crashed hard over the concrete wall and into a distant retaining fence in heat race action after contact with Neitzel.
In Osborne and Sons Trucking Qualifications, Paige Polyak scored the fastest lap of the evening and turned a lap of 13.515 to edge Davey Heskin and Ben Schmidt for the honor over the 23 car field.
30 Lap Northern Nationals A-Main: 1. Davey Heskin, 2. Scott Neitzel, 3. Blake Nimee, 4. Roger Crockett, 5. Wayne Modjeski, 6. Russel Borland, 7. Bill Rose, 8. Phillip Mock, 9. Jeremy Schultz, 10. Paige Polyak, 11. Kris Spitz, 12. Dave Uttech, 13. Steve Meyer, 14. Rick Kelsey, 15. Kyle Marten, 16. Leigh Thomas, 17. Patrick Heikkinen, 18. Josh Walter (DNF) 19. Ben Schmidt (DNF) 20. Darrell Nelson (DNF) 21. Michael Decker (DNF) 22. Scott Uttech (DNF) 23. Duane Olson (DNS)
Heat 1: 1. Paige Polyak, 2. Steve Meyer, 3. Blake Nimee, 4. Scott Neitzel, 5. Kris Spitz, 6. Michael Decker, 7. Bill Rose
Heat 2: 1. Scott Uttech, 2. Kyle Marten, 3. Roger Crockett, 4. Davey Heskin, 5. Phillip Mock, 6. Jeremy Schultz, 7. Patrick Heikkinen
Heat 3: 1. Josh Walter, 2. Wayne Modjeski, 3. Ben Schmidt, 4. Dave Uttech, 5. Russel Borland, 6. Leigh Thomas, 7. Darrell Nelson
---
Submitted By: Jeffrey Sachse
Back to News