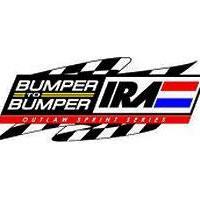 9/17/2015
IRA Interstate Racing Association
---
BEAVER DAM HOSTS SCOTT SEMMELMANN MEMORIAL OPEN WHEEL EXTRAVAGANZA WITH FOUR DIVISIONS OF SPRINT RACING ON TAP!
CHAMPIONSHIP CHASE THRILLER HEADS INTO FINAL FOUR EVENTS, SEASON TITLE UP FOR GRABS!
September 16, 2015; Beaver Dam, WI – One of the most intense point battles in the fifty plus year history of the Bumper to Bumper IRA Outlaw Sprint series is taking place this year, and as a fan you can still witness this epic battle for the championship.
With just four events left, no less than five drivers are in positions to capture the season title. Four of those drivers would stand as champion for the first time in Winged 410 sprint action, while the other could garner his third title winning effort.
Heading into this Saturday night's Scott Semmelmann Memorial Open Wheel Extravaganza at Beaver Dam Raceway, multi-time 360 sprint titleholder Ben Schmidt finds himself atop the standings by a mere six points. Schmidt has led the standings for the majority of the season but it has been a few weeks of extreme's for the hard charging racer. He has battled through extreme misfortune with mechanical difficulties, and climbed back atop the standings after a thrilling victory at 141 Speedway. Still, it will take a heroic effort, and likely another victory to seal his shot at the 2015 season title as his rivals sit just behind him in the point chase.
Tied for second are veteran racers Bill Rose, and Scotty Neitzel. Rose has been in the thick of the title hunt throughout the season. After finishing runner-up in last years standings Rose has been showcasing his consistent driving style and has been swapping the lead back, and forth with Schmidt since May. It had been a private battle between Schmidt, and Rose but both drivers faced challenges in recent weeks which has allowed Neitzel to close the gap.
Neitzel is having one of the best seasons of his 20 plus year career, and is positioned to capture his third title. Neitzel's two previous championship efforts came a decade ago during the 2004, and 2005 seasons.
Neitzel has earned a pair of runner-up finishes in the past three events, and has been closing the gap on the point leaders the past two months.
Momentum may continue for Neitzel as two of the final four events will take place in his hometown of Beaver Dam as he will be racing before a partisan hometown crowd. This weekend's contest at Beaver Dam Raceway, and the following Saturday night at the Dodge County Fairgrounds both take place only a few miles from his shop.
Just behind the lead trio two other drivers are in the hunt but to get to the top of the heap but it's crucial to avoid a DNF, and most importantly they must either win or put together a string of podium finishes to reach the top. Both racers have already won multiple events this year.
Jeremy Schultz, the 2013 Bumper to Bumper IRA Outlaw Sprint series Rookie of the Year sits only 76 markers from the top of the standings. Schultz has claimed two wins so far, most recently earning the victory as the prestigious Cornfest at Angell Park Speedway just three weeks ago.
The final driver with a legitimate chance at the title has been perhaps the hottest driver on the circuit the past two months. Blake Nimee, the young charger from Oswego, Illinois has teamed up with crew chief Billy Warren, and the pair have made an assault on the standings.
Nimee has earned his first two career A-main wins this season, and has strung together some impressive performances especially in high profile co-sanctioned races. Nimee now stands 80 points from the top of the Bumper to Bumper IRA Outlaw Sprint series standings.
This weekends Scott Semmelmann Memorial race at Beaver Dam Raceway on Saturday night September 19th will showcase four divisions of sprint car action, with a fifth class, the Legends joining the program. For open wheeled fans, the 900 horsepower Bumper to Bumper IRA Outlaw Sprints will headline the program with nearly 30 drivers expected to be in attendance.
For the first time Wilmot Raceway's Wingless sprints will be taking their show on the road with their traveling debut taking place this Saturday night on the third-mile banked Beaver Dam Raceway oval. The WIMS Mini-Sprints and Badger Micro Sprints will also be participating in the show.
Pit Gates will open at 3:30pm, with the grandstands opening at 4:30pm. Racing is set to get underway at 6:30pm. General admission tickets for fans ages 12 and above are $20; Students 6 to 11 are admitted for $10.00; children ages five and under are admitted FREE.
Event information can be found on the Beaver Dam Raceway website at www.wismotorsports.net or by calling the track at (920) 887-1600.
Beaver Dam Raceway is located on Racetrack Road just east of the intersection of Hwy 151 and 33 in Beaver Dam, Wisconsin.
For more info on the Bumper to Bumper IRA Outlaw Sprints check out the tour website at www.irasprints.com or by logging onto the series Facebook page at www.facebook.com/irasprints the series is also on twitter at #IRA_sprints.
The IRA Sprints are presented by its long time supporting series partners. The series support is led by title sponsor Bumper to Bumper Auto Parts & Service Centers, and associate series partners Osborn & Son Trucking, TW Metals, Hoosier Tire, Cedar Creek Motorsports, Cummins Onan, and Carriage Auto Body.
2015 Bumper to Bumper IRA Outlaw Sprints Final Events:
9/19/2015 Beaver Dam Raceway – Beaver Dam, WI
9/25/2015 Luxembuerg Speedway – Luxemburg, WI
9/26/2015 Dodge County Fairgrounds – Beaver Dam, WI
10/3/2015 Sheboygan County Fairpark – Plymouth, WI
---
Article Credit: Jeffrey Sachse
Submitted By: Jeffrey Sachse
Back to News