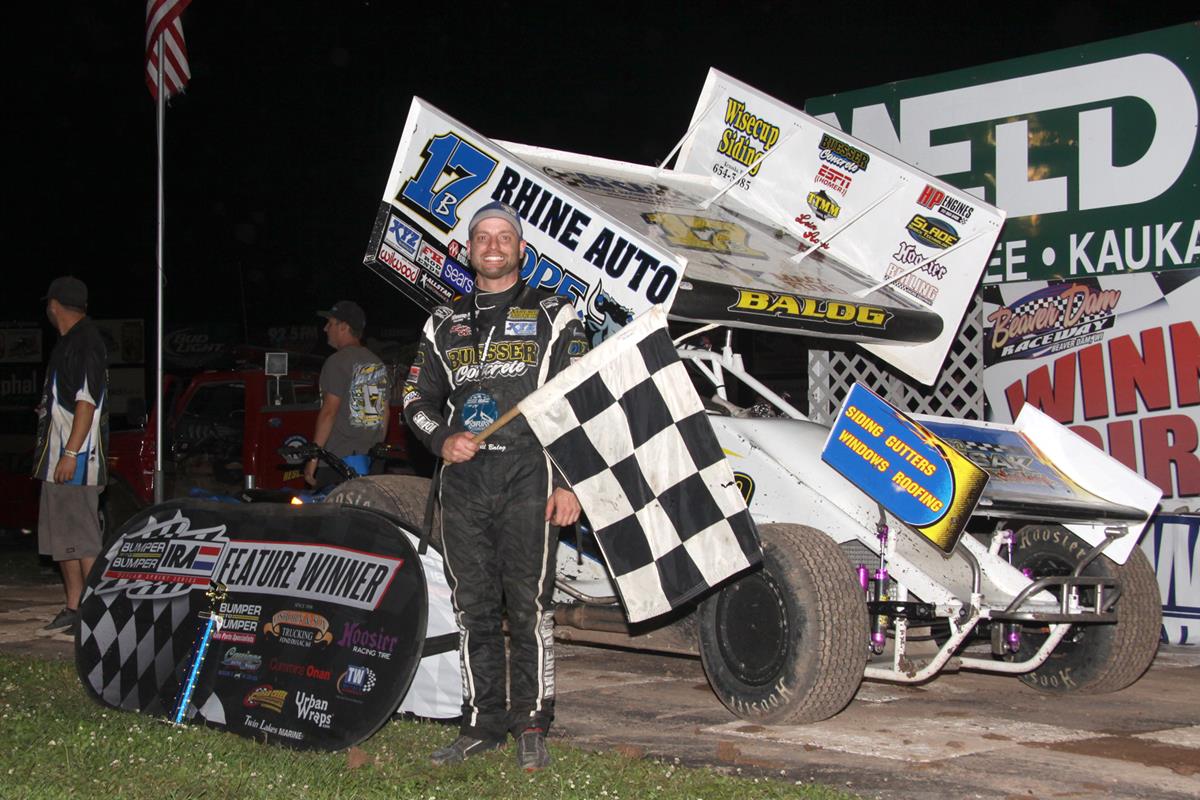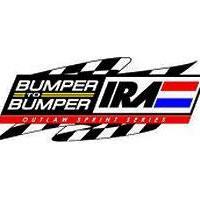 9/9/2017
IRA Interstate Racing Association
---
Balog Nets 99 Wins with Bumper to Bumper IRA Sprints
On a chilly afternoon in northern Wisconsin, many of the Bumper to Bumper Interstate Racing Association(IRA) teams as well as a handful of Knoxville Raceway regulars and others signed in to compete in night 1 of the Northern Nationals at the Amsoil Speedway in Superior Wisconsin. In Osborn and Son Trucking Qualifying, Terry McCarl set quick time over track record holder Davey Heskin. "The Big Wheel" Scotty Thiel would claim 3rd quick with Bill Balog and Scotty Neitzel rounding out the top 5.
Weld Wheels Heat Race 1 saw Canada's Skylar Gee have trouble before the green was even thrown forcing him to give up his front row starting spot, and putting Terry McCarl on the outside of row 1. McCarl took the early lead and seemed to have the heat race well in his control when the yellow flag would wave for the 99 of Kyle Marten who got into the turn 1 and 2 wall and come to a stop. On the restart Balog would drive by McCarl and check out from the field. Balog would claim the checkered over McCarl with Steve Meyer in 3rd and Kris Spitz in 4th. Kris' dad Dennis Spitz would claim the 5th position.
Allstar Performance Heat Race 2 would see Knoxville Raceway regular Chris Martin take the early lead over Tampa Florida's RJ Johnson, and Davey Heskin. After a caution flag for Brainerd, Minnesota's Jared Goerges, RJ Johnson would attempt to work the Rhys Layton owned 19 by Martins 44, but could not complete the pass. As the pair took the white flag Johnson once again drove the 19 to the bottom of turns 1 and 2 and this time the line would work as the Floridian would complete the pass and take the win over Martin. Heskin would finish 3rd over 2 time IRA champion Scotty Neitzel, and Wayne Modjeski.
DMI Racing/R&H Enterprises Heat Race 3 would go all 10 laps caution free allowing Ian Madsen to collect the win over defending IRA champion Jeremy Schultz. Dave Uttech would hold off a very fast Scotty Thiel to claim 3rd with Thiel in 4th and Jamey Ogston in 5th.
A main action was frantic, as McCarl and Balog battled early for the lead, McCarl would end up spinning in turn 4 collecting Chris Martin and RJ Johnson. Balog would take off from the field on the restart, and through multiple cautions he would maintain the lead, as the race worked toward the finish, Balog led but Ian Madsen had worked from his 9th starting position into 2nd with Neitzel in 3rd. With just 2 laps to go the caution once again flew. On the restart Balog was not able to check out from
Madsen but instead would have to face a challenge from the 18 machine. Meanwhile McCarl in his 24 had worked his way back to 4th and was working on Neitzel for 3rd. As the checkered fell, Balog was victorious for the 99th time in his IRA career over Ian Madsen. McCarl claimed 3rd over Neitzel and Jeremy Schultz was 5th.
The IRA would like to thank our loyal sponsors, Bumper to Bumper Auto Parts, Osborn and Son Trucking, TW Metals, Carriage Auto Body, Cummins Onan, Hopf Farms, Hagar's Half Pound Cookies and Hoosier Tire.
---
Submitted By: Kim Tennyson
Back to News