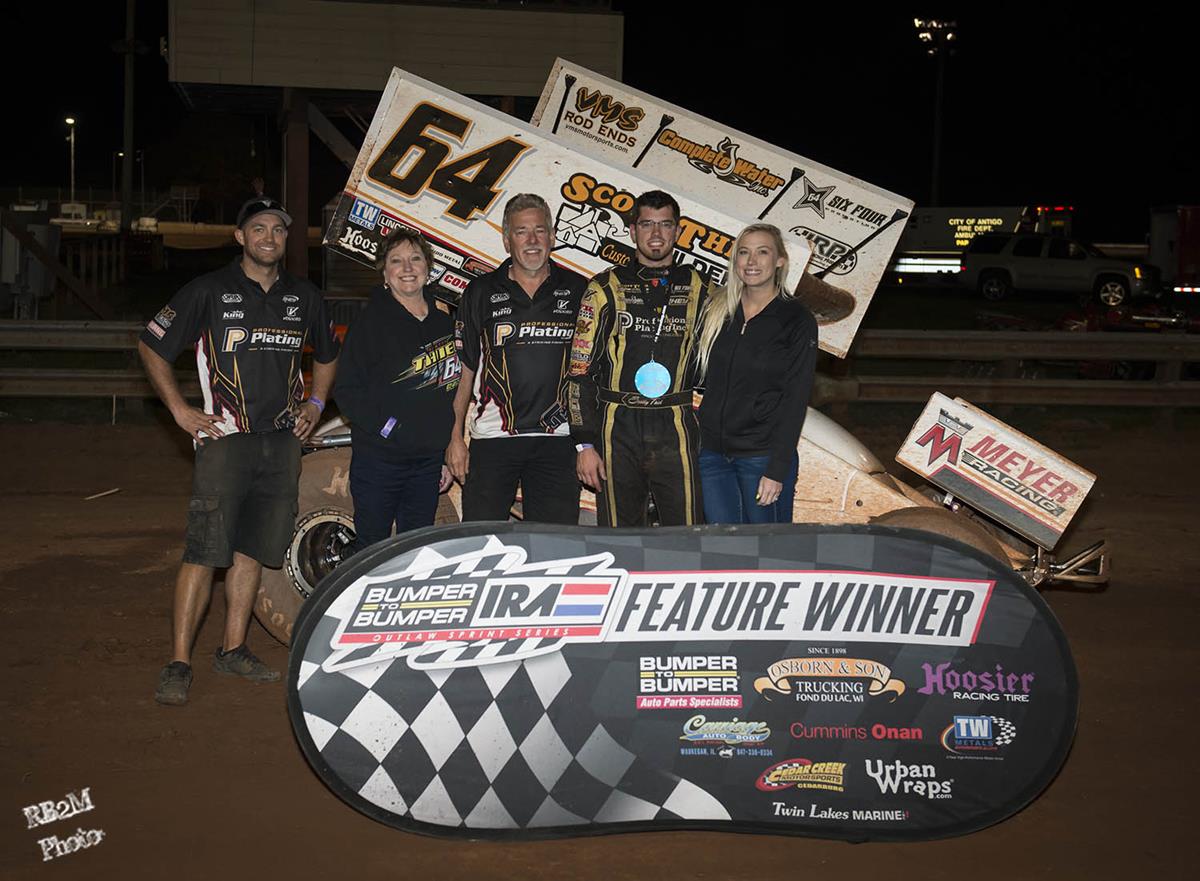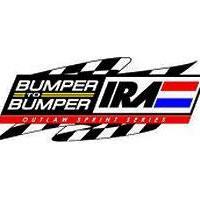 9/14/2017
IRA Interstate Racing Association
---
Fair Time: Scotty Thiel geared up as IRA headlines the Clay County Fair Sprint Car Triple-Header
SPENCER, Iowa — September 12, 2017 — Racing with the Bumper to Bumper Interstate Racing Association (IRA) Outlaw Sprint Series, Scotty Thiel has had the chance to race during county fairs and other festivals a number of times in his career, but none are quite like the Clay County Fair in Spencer, Iowa. Billed as the "World's Greatest County Fair," the Clay County Fair attracts more than 300,000 visitors over the course of a nine-day span each September. Founded in 1917, the Clay County Fair is celebrating its Centennial this year.
Thiel and his fellow IRA competitors will have the chance to race during the fair this week, on Friday, September 15 as part of the Clay County Fair Sprint Car Triple-Header, along with the Upper Midwest Sprint Series (UMSS) and the Traditional Sprint Car Series (Non-wing) of the UMSS. A complete race program will be contested by each of the three sprint car divisions at the three-eighths-mile Clay County Fair Speedway.
As a sprint car fan, Thiel is excited to be part of an event that features three divisions of sprint cars on the same card. The native of Sheboygan, Wisc., who is currently second in IRA points, has heard about the atmosphere at the Clay County Fair and is anxious to get a firsthand view of it himself this week.
"It seems like fans are always excited to see sprint cars," said Thiel, who drives the No. 64 car. "To be able to see three divisions of sprint cars will be a great deal for the fans. Open wheel racing is just awesome. Hopefully, it's a good show in all three classes and the fans really can enjoy it. I am looking forward to Spencer and the hype that it brings."
The Clay County Fair Sprint Car Triple-Header will be the only time this season that 410 sprint cars and non-wing sprint cars take to the three-eights-mile. Thiel points out how sprint car racing is a sensory experience that when seen in person, usually creates new fans, which many fair-goers at the Clay County Fair will be seeing the open wheel machines for the first time.
"You get people who are going to the races, because sprint cars are there," shared Thiel. "You also get new people, who are going to the fair and then come to the races. Some of those fans may not entirely know what sprint car racing is, so hopefully when they leave, they have become fans, come back next year, want to go to more races and also start to support drivers. Anytime you can get someone who has never been to a sprint car race, out there to experience it, they get to see a thrilling form of entertainment that you can't get anywhere else."
While running the full IRA schedule, Thiel has also branched out the last few seasons and visited a number of new tracks. Earlier this year, he made the trek from Wisconsin to Ohio to compete at the recently re-configured Mansfield Motor Speedway, which is a sprawling, high-speed track, similar to Clay County Fair Speedway.
"We've excelled when we gone to new places," said Thiel. "You can really get dialed in at a place when you run there all the time, but you just learn so much when you go to new places. I feel very comfortable going to new places."
Thanks to the marvels of modern technology, Thiel is able to check out tracks he is visiting for the first time, such as Clay County Fair Speedway, by watching videos online. He is quick to point out, though, that sometimes looks can be deceiving, when watching clips of new tracks. In the end, nothing is quite as helpful as getting to the track, seeing the surface walking it and then using the hot lap session to get up to speed.
"The track can look bigger on the video than the place might be or the banking may be more than it shows," he explained. "I try to do some type of study of the place and see how the cars are going around there, to see if one line is the dominant line or if the cars are going to a particular line on the track. You definitely can learn from watching videos and then you experience the real deal when you get there and accommodate accordingly."
Thiel has a busy week leading up to the Clay County Fair Sprint Car Triple-Header. This past weekend he competed in Northern Wisconsin at Amsoil Speedway on Friday night and then raced at Cedar Lake Speedway on Saturday night. After making the trek back home to Sheboygan, he had a couple of days to regroup, prior to heading to Joliet, Illinois for an event at The Dirt Oval at Route 66 on Wednesday night.
Thiel will then make the trip west to Iowa. The plan is to arrive in Spencer a day before the race to begin preparations. If all goes as planned, Thiel will take some time to stroll around the Fair and enjoy the sights, sounds and more importantly, the fair food.
"We race earlier in the week, so we'll be headed to Spencer on Thursday," he noted. "We should have our maintenance done and then we can take some time to enjoy the fair and the things going on around there. I've never been to Spencer before and have heard a lot about the fair, so hopefully we can get some downtime to check things out and maybe run into some fans at the fair itself."
Heading into the Clay County Fair Sprint Car Triple-Header, Thiel is second in the IRA standings. He has four wins this season on the tour to go along with 18 top-10, with 14 of those being top-five finishes. With a very solid field of cars expected on Friday, Thiel knows that to be in contention at the end of the main event, being fast early in the night is a must.
"It all starts first thing with qualifying and you have to be on your game with that," Thiel explained. "With the IRA format, if you can qualify in the top-six or seven, you set yourself up for the rest of the night. If you can get yourself in the re-draw, then you control your own destiny, starting in the top-10. With the cars it sounds like will be there, that's what it's going to take. If you struggle in time trials, hopefully you struggle just enough to start on the front row of a heat race and can maybe win the heat and lock yourself in that way. Qualifying is the biggest deal, so that's what we'll be focusing on and then go from there."
Tickets for the Clay County Fair Sprint Car Triple-Header on Friday, September 15 at Clay County Fair Speedway can purchased online at http://www.midwestix.com/organizations/clay-county-fair and at the track on race day. For ticket information, visit www.ClayCountyFair.com.
Clay County Fair and Events Center - MIDWESTIX
www.midwestix.com
VIEW LARGE GRANDSTAND SEATING MAP Come Home and celebrate our Centennial at the Clay County Fair September 9-17, 2017. The Clay County Fair is ?The World?s Greatest ...
---
Article Credit: Tony Veneziano
Submitted By: Kim Tennyson
Back to News