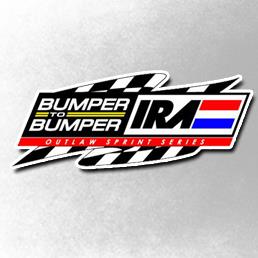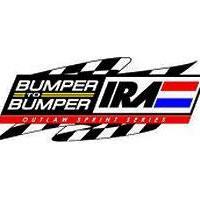 9/18/2017
IRA Interstate Racing Association
---
Zomer Wins at the Clay County Fair
32 teams signed in to compete with the Bumper to Bumper Interstate Racing Association, as they visited the Clay County Fair for the first time in series history. Osborn and Son Trucking Qualifying saw Kerry Madsen become the 2nd Madsen in as many races to set quick time, as brother Ian set quick time Wednesday night in Joliet. California young gun Gio Scelzi would be 2nd quick over Austin McCarl and Skylar Gee. Ian Madsen would claim 5th quick honors.
Weld Wheels Heat Race 1 would see pole sitter Terry McCarl take the early lead. Quick qualifier Kerry Madsen would drive to 2nd but could not get past the TheSnowPlow.com machine of T-Mac. McCarl would pick up the win followed by the brothers Madsen, Kerry over Ian. Former IRA champions would round out the top 5, as Travis Whitney picked up 4th over defending champion Jeremy Schultz.
Allstar Performance Heat Race 2 saw the Buffalo Wild Wings backed 82 machine piloted by Dusty Zomer pick up the win over Josh Baughman, making his first ever IRA start. Gio Scelzi would claim 3rd over Austin Johnson and Ben Schmidt.
DMI Heat Race 3 was exciting, as Bill Balog jumped the cushion on the first lap, and fell from the front row to one of the last positions, forcing him to race back through the field. Lynton Jeffry would capitalize on Balog's misfortune and drive away with the lead, eventually picking up the win. Sawyer Phillips would grab the 2nd position over Austin McCarl and Chris Martin. Balog would be able to get back to the 5th spot, and claim the final transfer position into the A main.
R&H Enterprises Heat Race 4 saw Scott Winter and Brooke Tatnell battle up front, eventually Winter would prove stronger and pick up the heat victory. Tatnell settled for 2nd over Canada's Skylar Gee and Minnesota's Skylar Prohaska. RJ Johnson, driving the Layton performance 19 machine would get the 5th and final transfer spot.
Behling Racing Equipment B Main action was good, as Tasker Phillips led, but Scotty Thiel after battling motor trouble all night drove through the field. Thiel got his Scott Thiel Builders 64 up to the 2nd position but did not have time to challenge Phillips for the win. Behind them Kris Spitz took 3rd over Scotty Neitzel. Brandon Stevenson would round out the top 5 in his 0 machine.
A main action was eventful as Dusty Zomer took the early race lead over Kerry Madsen. Madsen tried hard to find a way to move his Big Game Treestands number 2 machine past Zomer. But even with multiple restarts, Madsen could not work past the 82. As the checkered flags flew over the Clay County Fair Dusty Zomer was victorious over Kerry Madsen. Gio Scelzi would claim 3rd place followed by a pair of Australians, Lynton Jeffry and Ian Madsen. Scotty Thiel picked up hard charger honors, charging from his 22nd starting position to 6th.
The IRA would like to thank our wonderful sponsors, Bumper to Bumper Auto Parts, Osborn and Son Trucking, TW Metals, Carriage Auto Body, Cummins Onan, Hopf Farms, Hagar's half pound cookies and Hoosier Tire.
---
Article Credit: Gared Tennyson
Submitted By: Kim Tennyson
Back to News