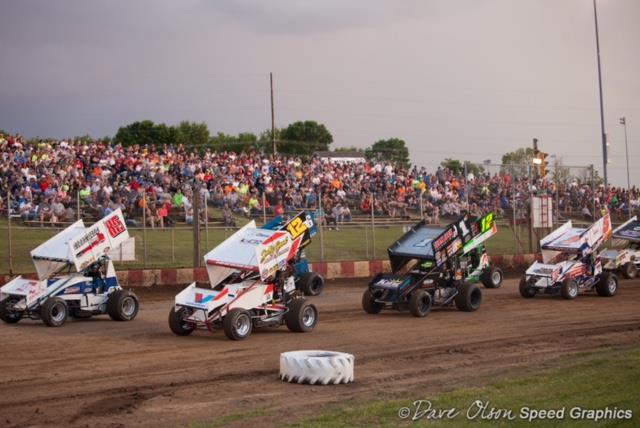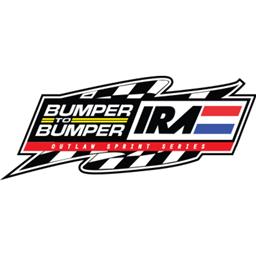 12/12/2017
IRA Interstate Racing Association
---
The Interstate Racing Association has Partnership/Advertising Opportunities for the 2018 Season
The Interstate Racing Association has partnership/advertising opportunities for the 2018 season. There are several ways companies can get involved, and advertise their business and have some fun at the same time.
The Bumper To Bumper IRA Outlaw Sprint Series has opportunities for event presenting sponsors, which would include... being part of the event advertising and pre-race marketing, tickets, event signage and announcements, possible event display space, trophy presentation with photo opportunities, and post event press releases. A presenting sponsor for the IRA portion of the event begins at $1500. Of course any package can be customized to your needs. Smaller Associate Sponsorships are also available beginning at $500. A series presenting opportunity also exists for anyone wanting to participate on a season long journey. The naming rights to a multi-race mini series which is part of the overall series is yet another option. The opportunities are endless. The IRA Outlaw Sprints are proud to have Bumper To Bumper Auto Parts & Service Centers as their series Title sponsor again in 2018, a relationship that is approaching nearly 20 years.
The Wisconsin wingLESS Sprint Series has numerous opportunities, as does the WIMS Mini Sprints. Everything mentioned above, PLUS the series title opportunity. From series presenting partnerships, to series associate sponsorships, to event sponsors, and all the way down to trophy sponsorships are available. We have a plan to fit every budget and marketing need. We are in this with you.
And very importantly, your investment directly benefits the racers!
Any interested business or person can contact IRA President Steve Sinclair at 815-260-2558 cell, or email him at siraprez@sbcglobal.net
All three IRA divisions have a great 2018 schedule with many well established events and venues. IRA is extremely proud of our product and realize we have something here certainly worth marketing, and it takes very little to get in the race and take a lap with us. IRA is our regions motorsports force, and holds national respect based on the numerous relationships developed through the years in the motorsports industry. This season will be IRA's 52nd as a sanctioning body. We're proven, and moving into 2018 with focus. Be a part of our winning team. And don't forget we purchased a new souvenir trailer too, another great way of marketing your business or product.
The Bumper To Bumper IRA Outlaw Sprints would like to thank our marketing sponsors Bumper To Bumper Auto Parts & Service Centers, Osborn & Son Trucking, TW Metals, Cummins Onan, Hoosier Tire, Carriage Auto Body, and Hopf Farms for their continued support. These companies are not just sponsors, they're both our partners and friends.
---
Article Credit: Steve Sinclair
Submitted By: Kim Tennyson
Article Media
Back to News