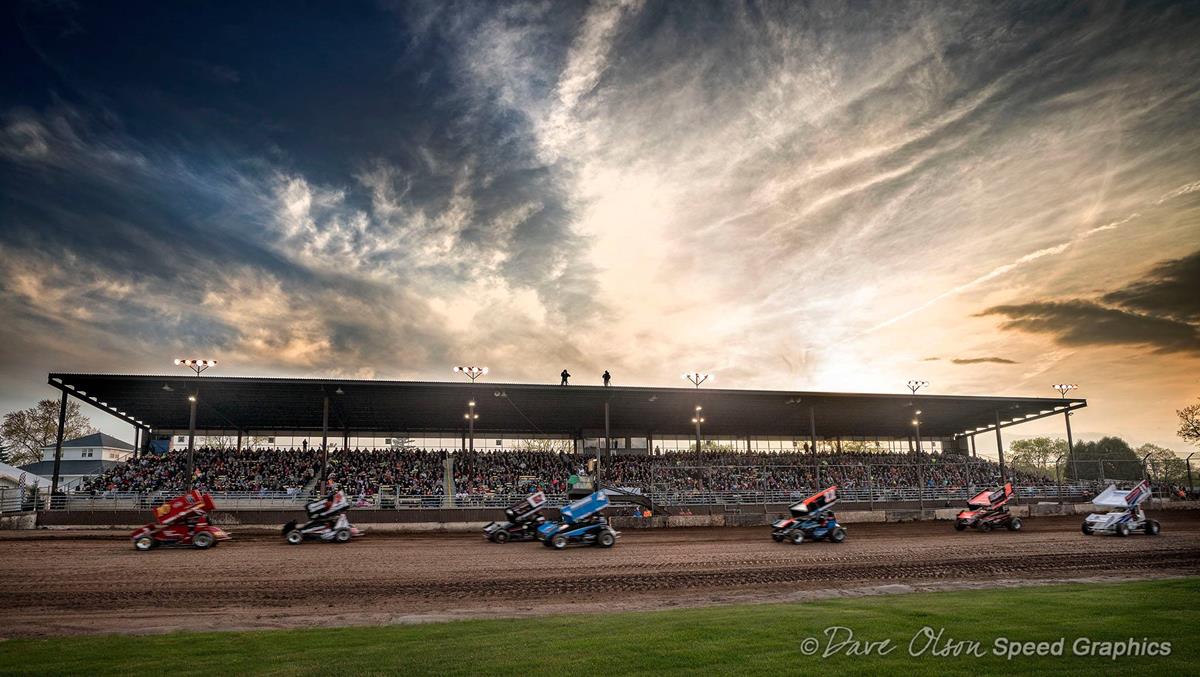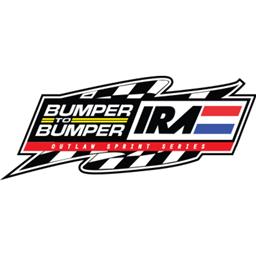 12/21/2018
IRA Interstate Racing Association
---
Tentative 2019 Schedule
While not everything is finalized yet, here's
a quick peek at our TENTATIVE 2019 Bumper To Bumper IRA
Outlaw Sprints schedule. We've received many requests from
both racers and fans to see what we have going thus far for
next year. We are pretty comfortable with dates listed
(though a few rotations are possible yet) and we'll release
additional details as we know them. A formal schedule
release will be put out upon final completion. Other dates
we are doing our best to work around (as of now) include;
Mansfield/Nashville/ & Knoxville HoF May 31 - June 1,
Farley/Beaver Dam WoO weekend June 21-22, Cedar Lake WoO
weekend July 5-6, Hartford/Wilmot WoO July 12-13, Kings
Royal @ Eldora July 18-20, and Knoxville 410 Nationals
August 7-10.
TENTATIVE 2019 Bumper To Bumper IRA Outlaw Sprints Schedule
April 6 Sat 34 Raceway (IA)
20 Sat Beaver Dam Raceway (WI) - Wipperfurth Memorial
May 4 Sat Wilmot Raceway (WI)
10 Fri * Jackson Motorplex (MN)
11 Sat * Knoxville Raceway (IA)
17 Fri Wilmot Raceway w/All Stars
18 Sat Plymouth Dirt Track (WI) w/All Stars
19 Sun TBA w/Allstars
25 Sat Beaver Dam Raceway
26 Sun 141 Speedway (WI)
June 8 Sat Plymouth Dirt Track
9 Sun Angell Park Speedway
15 Sat Wilmot Raceway - Neeve
29 Sat Dirt Oval @ Route 66 w/All Stars (NASCAR weekend at Chicagoland)
30 Sun 141 Speedway
July 3 Wed Dodge Co Fairgrounds (WI) - Harry Neitzel Tribute
21 Sun Angell Park Speedway
26 Fri Langlade Co Fairgrounds (WI) – Fair Race
27 Sat TBA
Aug 3 Sat Wilmot Raceway
5 Mon * Southern Iowa Speedway (IA)
17 Sat Wilmot Raceway – Fair Race, Roger Iles Tribute
18 Sun Angell Park Speedway – Corn Fest
24 Sat Beaver Dam Raceway
31 Sat Plymouth Dirt Track – Fair Race
Sept 1 Sun 141 Speedway
6 Fri Superior (WI) – Northern Nationals
7 Sat Cedar Lake Speedway – Richert Memorial
13-14 Fri/Sat Jackson Motorplex
21 Sat Beaver Dam Raceway – Semmelmann Memorial
27 Fri Dodge Co Fairgrounds – Schmidt Memorial
28 Sat Plymouth Dirt Track – WI State Sprint Championships
still looking for homes for LaSalle, Outagamie, and determining 5/19 & 7/27

event titles on some dates yet to be added
---
Submitted By: Kim Tennyson
Back to News