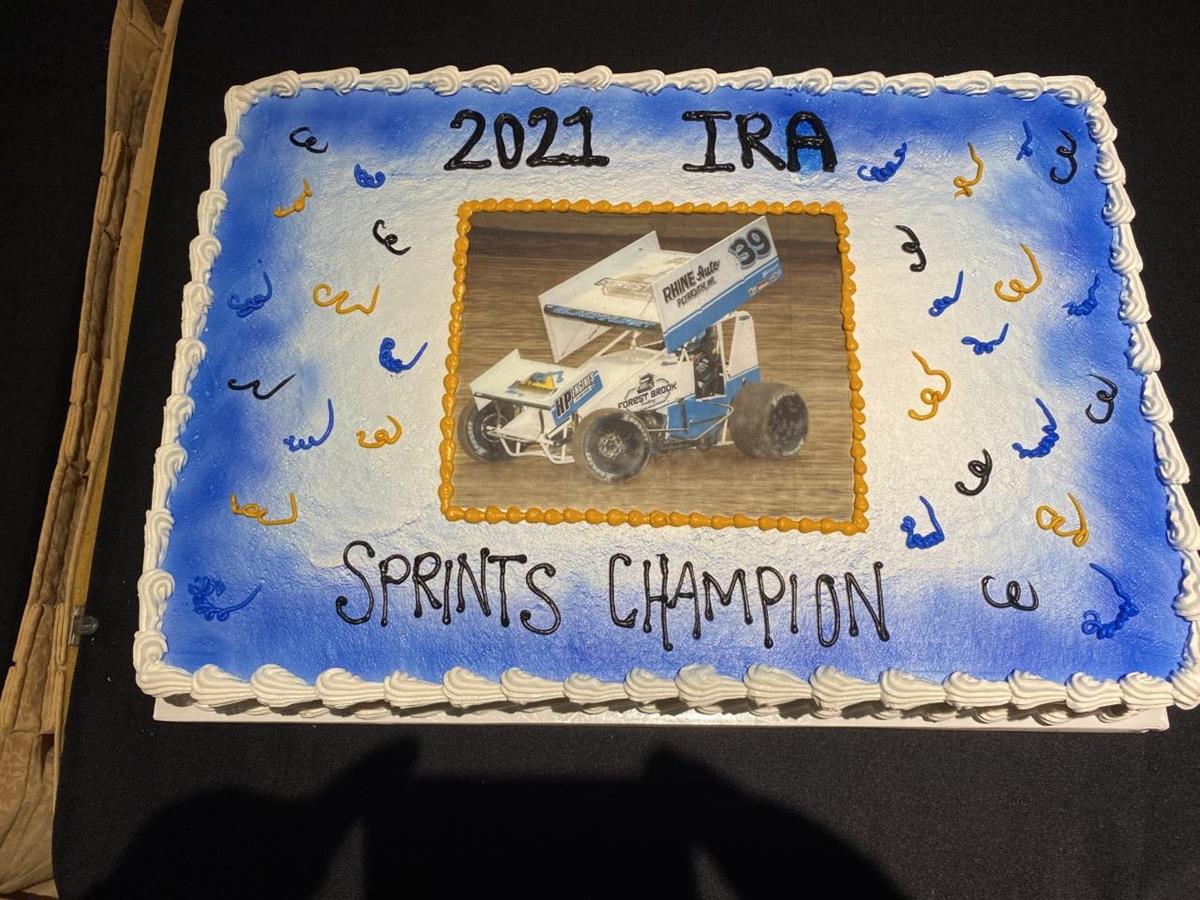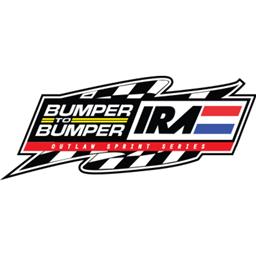 11/16/2021
IRA Interstate Racing Association
---
BLACKHURST, MARSHALL SHARE IRA SPOTLIGHT AT AWARDS BANQUET
(Nov. 13, 2021 Milwaukee, WI) The 55th annual Interstate Racing Association Awards Banquet was held Saturday at the Hilton Garden Inn Milwaukee Northwest Conference Center's Grand Ballroom. Bumper To Bumper IRA Outlaw Sprint Series Champion Jake Blackhurst, and AutoMeter Wisconsin wingLESS Sprints Series Champion Ryan Marshall were the top honorees, headlining the richest night in IRA, and Wisconsin, racing history. $100,000 in cash awards, PLUS tens of thousands of dollars in contingency product awards were shared by 38 eligible teams between the two series.
For Blackhurst, this was his second Bumper To Bumper IRA Outlaw Sprint Series championship, having won his first in 2018 driving for his family. This year, Blackhurst piloted the potent Mike Urner / Rhine Auto entry to the richest payday in IRA history, with a first place team check of $13,080 being presented. Additionally the Urner / Blackhurst team was honored with a custom canvas photo from Dave Olson of Studio 360, and championship hardware. The team was also the recipient of HRP's generous Replacement Top & Nose Wing Program for 2022 and other contingencies. Blackhurst scored 3 series wins, 15 top 5's, 22 top 10's, had 20 dash appearances, and was the only IRA competitor to start all 27 series A-mains. 124 different teams earned points in 2021 IRA 410 competition.
For Marshall, this was just his second year in a sprint having won series Rookie of the Year honors last year, and now he stood on top as AutoMeter Wisconsin wingLESS Sprint Series champion just a season later, in a series which proudly boasts the highest member supported car count per event in all of sprint car racing, averaging just under 40 cars per night. Marshall ran Street Stocks, and then Modifieds, before climbing into a sprinter. Marshall's championship season came down to the season's final event, winning the title by a mere ten points. Marshall piloted the Team MSR #7x to 4 series wins, 17 top 5's, and 23 top 10's in point events. Marshall topped 24 other point fund eligible drivers, with all 25 sharing in cash and contingency awards. Marshall received championship hardware and a beautiful custom canvas from Dave Olson of Studio 360.
Kyle Schuett and Jack Berger each won a share of the dual Bumper To Bumper IRA Outlaw Sprint Series Sage Friut / HRP Rookie of the Year honors. Schuett finished 10th in overall series points and was named the Sage Fruit / HRP Top Apple Rookie of the Year. It was a huge night for Schuett as in addition to his point fund earnings, Schuett won $2500 from Sage Fruit, an HRP wing combo, and a custom driving suit from HRX USA. Schuett's night got even better as he won a 2022 Maxim chassis kit as part of the Maxim Top 10 Drawing, which is annual drawing involving Maxim team's who finished in the top ten in points or were 100% participants in series point events. Schuett who has one of the longest tows each week coming up from Illinois, additionally won a DMI hub/spindle/kingpin kit, and a complete DMI driveline assembly. Berger who finished 14th in overall points traveled down from Minnesota for each event and earned runner up rookie accolades as the Sage Fruit / HRP Apple Cup Rookie of the Year, picking up an additional $1250 on top his point earnings, and an HRP nose wing. Berger later won a HRP wing combo in the annual product drawing. IRA is extremely proud of these rookie awards and their incentive to grow the series.
Fifteen year old second generation racer Clayton Rossmann won the AutoMeter Wisconsin wingLESS Sprint Series Rookie of the Year honors. The youngster performed like a seasoned veteran all season, earning the respect of his fellow competitors, and topped it off with a series A-main win enroute to a 7th place point standings finish.
Both series had season long point battles that kept a loyal fan base on the edge of their seats. Past 2-time Bumper To Bumper IRA Outlaw Sprint Series champion, and perennial series front-runner Scotty Neitzel had nearly identical stats to champion Blackhurst. Neitzel also won 3 A-mains, while earning 13 top 5's, and 22 top 10's finishing 127 points behind Blackhurst with 3584. Past series champ Jeremy Schultz (3182), annual contender Russel Borland (3167), and Jordan Goldesberry (2986) rounded out the top 5 in series points. Thirteen different teams won series events led by Bill Balog's 5 (which included a pair of IRA / All Star Circuit of Champions co-sanctioned events). Other winners included Scotty Thiel 4, Neitzel 3, Blackhurst 3, Tyler Courtney 2, Brooke Tatnell 2, Noah Gass 2, with single wins going to Carson Short, Robbie Pribnow, Kyle Reinhardt, Blake Nimee, Goldesberry, and Mike Reinke.
Winningest AutoMeter Wisconsin wingLESS driver Ryan Zielski finished just ten points behind champ Marshall with 3655 points. Veteran Tim Cox (3530), Chris Klemko (3374), and Jimmy Sivia (3353) rounded out the top 5 in series points. Twelve different drivers won point events led by Zielski's 7. Marshall, Cox, and Sivia each won 4, while Rusty Egan and Chris Dodd scored 2 each, with single wins going to Klemko, Rossmann, Derek Crane, Mike Sullivan, Brian Strane, and Johnny Fahl.
410 Car Owner Mike Urner and his Crew Chief son Craig, of the 410 Championship Rhine Auto Team, were honored with the annual Rick Schmidt Memorial IRA Member(s) of the Year Award, for Professionalism and Dedication to IRA.
Studio 360's Dave Olson awarded a gorgeous metal photo to 410 Best Appearing Car of Jereme Schroeder. Jeff Burba Photography (JBP) awarded the Tim Cox #40 as Best Appearing wingLESS car.
While each eligible team in both series (separately) shared in both the cash, and product portions, the first items chosen in the respective product drawings were; Dave Uttech / 9th in 410 points (Maxim Chassis kit), and Jordan Paulsen / 10th in wingLESS points (Gandrud GM604 engine).
Colorful and talented voice of the IRA, Ray Underwood, emceed the gala, with occasional comments from long time series President Steve Sinclair. The Tennyson Family (Kim, Tom, Gared, and Cody) were often recognized by teams and officials for their tremendous service and dedication to the series, and their efforts putting together a very special night. Jeff Fischer, IRA's FLO videographer and owner/founder of Grandstand Video presented an outstanding twelve minute music/video, which is IRA tradition, to open up the annual banquet.
IRA would like to thank the following point fund sponsors; Bumper To Bumper Auto Parts & Service Centers, Hoosier Tire, FloSportsTV, Osborn & Son Trucking, AutoMeter, Cummins Onan, and TW Metals. IRA would also like to thank Sage Fruit, HRP, and HRX for their Rookie programs. Ken Iles of Carriage Auto Body, Dean & Stacy Hopf of Hopf Farms, and Allen Hafford of the Bill Grogan Memorial for their generous contributions. Special thanks to Behling Race Equipment and R&H Enterprises for all they do, and the many companies who so graciously provided product contributions throughout the season and participated in the product drawings. It's a huge part of our series, and is sincerely appreciated.
---
Article Credit: Steve Sinclair
Submitted By: Kim Tennyson
Back to News