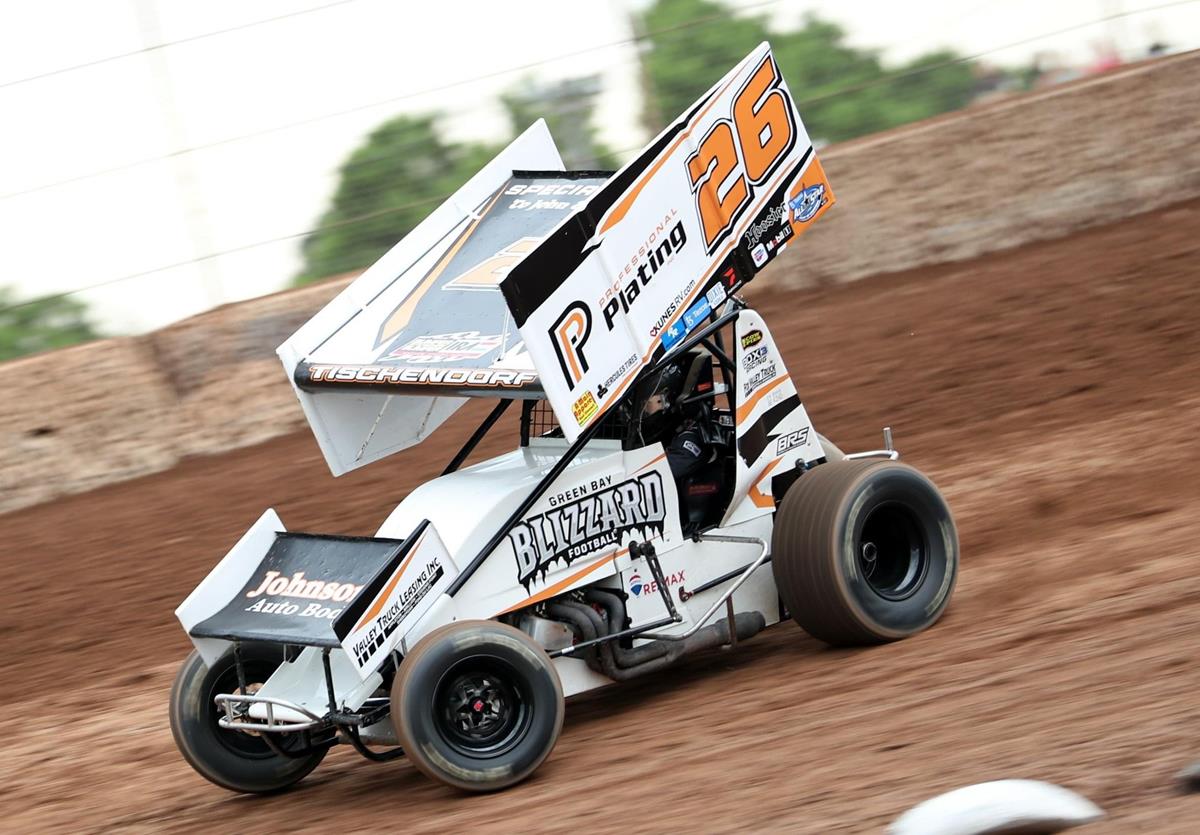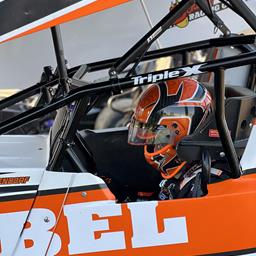 7/25/2022
Tyler Tischendorf
---
Tischendorf Racing Finds Consistency in First Half of IRA Rookie Season
When Tyler Tischendorf and his family made the decision to leave the 360 Sprint Car scene behind them and go racing with the ferociously competitive IRA 410 Sprints series, there was a lot of uncertainty. There was no way to know how the team would stack up, how quickly Tyler would adapt to the new car, new engine and new tracks. Not to mention the large amount of travel involved with a regional touring series like the IRA. Halfway through their rookie season however, the outlook is extremely positive.
"This is easily the best decision we've ever made in racing." Tyler said after a stellar two day weekend with the IRA and Northern Outlaw Sprint Association(NOSA) in North Dakota. "If you would have told me at this point last year that we'd be lining up next to Brendan Mullen, Jake [Blackhurst] in a heat race and then making a $5.000 to win show out here [at River Cities Speedway], I'd have laughed in your face. It's just an incredible experience all around."
Tischendorf has made 8 out of the twelve IRA A Features so far in 2022, with the four misses coming at co-sanctioned shows with the All Star Circuit of Champions, Midwest Open Wheel Association and NOSA Sprints. However, at the Saturday night finale at River Cities, "TNT" qualified 16th out of the 33 car field, ran 5th in his heat race transferring directly to the A Main, where the rookie ran 22nd among extremely tough competition.
"Those two days in Grand Forks were probably two of the coolest days of racing you can have." Tyler said about the North Dakota swing. "No matter where we finished or how we did, meeting all of those [NOSA] guys like Thomas [Kennedy}, Jack Croaker and others and racing them was such a cool thing to be able to do."
Most recently, the IRA tour headed to Outagamie Speedway in Seymour, WI for the first of many "Fair Night" events on the 2022 calendar. Tischendorf once again impressed, but this time in the A Main. The Green Bay Blizzard #26 started 16th and ran multiple grooves, made confident moves past other cars and momentarily had a top 10 finish in mind, but settled for 12th at the checkered after a fierce battle with longtime series competitors Kris Spitz and Scott Biertzer. The result matched the Waupaca, WI native's career best 410 Sprint Car finish, which he has achieved three times over the course of this year (Rice Lake Speedway on 5/28 and Angell Park Speedway on June 12th).
"As a team, I believe we are much stronger than I anticipated being at this point in the season." Tyler said when asked about the team's progress so far. "Speaking strictly as a driver, I didn't think I'd feel so comfortable so quickly. The weight of the car [1,425 pounds in the 410 compared to 1,575 in the 360] and the horsepower difference was a lot to adjust to, but I feel better every time we hit the track."
The Sage Fruit Top Apple Rookie of the Year points battle was going to be a tough ask for Tischendorf and the other rookies after former POWRi National Midget Champion and MOWA Sprints standout Jake Neuman entered the fray. However, Tyler has managed to put up a strong bid for the Sage Fruit Apple Cup, which is awarded to second place in Rookie of the Year points. Tischendorf, Austin Hartmann and Scott Conger have been close in the standings all year, but "TNT" has emerged as the front-runner for the award after this past weekend's event at Outagamie. Currently sitting 9th in the point standings, Tischendorf has a 38 point gap back to 10th place Hunter Custer, 56 markers back to Hartmann, and sits just 68 points behind 2016 IRA Champion Jeremy Schultz in 8th. Over the past two months, the Professional Plating #26 has been a fixture inside the Top 12-15 IRA cars on a nightly basis.
No matter how the rest of the season goes, Tyler says the year has already been more than he could hope for, but a Top 10 finish on the track and in the points standings are still goals the team wants to accomplish.
"A top 10 would be awesome, and I think we're getting really close." Tischendorf said. "The points will work themselves out as long as we keep improving as a team and moving forward. This is an opportunity of a lifetime for our family and I'm glad we're making the most of it."
FULL RESULTS: Outagamie Speedway with IRA Sprints on 7/22/22
Qualifying-18th out of 24 cars
Heat-S/6th F/5th
Feature-S/16th F/12th
UP NEXT: 7/30/22 with IRA Sprints at Langlade County Fairgrounds in Antigo, WI
SEASON STATS:
Events-12
Features Made-8
Top 15's-4
Average Finish-16.33
Average Start-16.70
POINTS STANDINGS:
Jake Blackhurst 1599
//
Jeremy Schultz-1258 (-341)
Tyler Tischendorf-1190 (-409)
Hunter Custer-1152 (-447)
You can follow along with Tyler's 2022 season on his Twitter, @tylertisch26, on Facebook at Tischendorf Racing, and Box3 Racing PR on Facebook at Box3 Media and on Twitter @box3_racing.
Tischendorf Motorsports would like to thank all of their 2022 partners for helping them hit the track with the IRA this year!
Green Bay Blizzard
Professional Plating
John & Michelle Stenz
Johnson's Auto Body
Golke Bros Steel Roofing LLC
Happy Camper RV and Boat Storage
Valley Truck Leasing Inc
Fox Valley Truck
Box3 Media
REMAX
Cow Pies
Trailside Bar and Grill
My Race Pass
HHH Race Parts
Scott King Designs
Buege High Performance
Berryman Racing Shocks/Factory Kahne
Triple X Racing Components
Sprint Car T Shirt Club
Photo Credit-Ricky Bassman
---
Article Credit: Loren Kelly-Box3 Media
Submitted By: Loren Kelly
Back to News