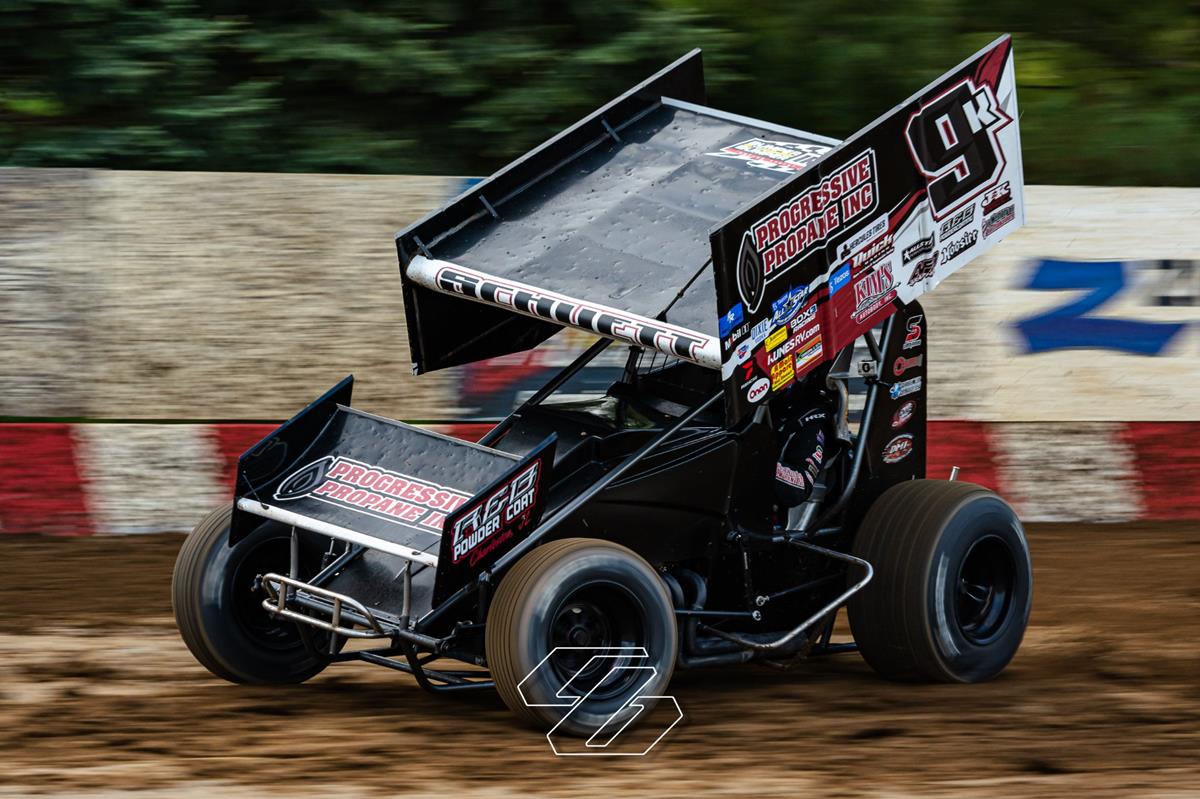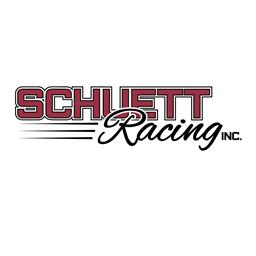 ---
Schuett Racing Inc. Cementing "Contender" Status with IRA in Sophomore Season
Kyle Schuett's goals in 2021 were to simply get acclimated to a new series, new tracks, new competition and come away with the Sage Fruit Rookie of the Year Award. The Urbana, IL based team did that, and then some. Finishing Top 10 in points and taking a Top 5 finish and numerous Top 10's along the way.
2022 though, is a different story.
Schuett came out of the gate firing on all cylinders, qualifying 4th overall at the season opener in Beaver Dam, WI and finishing a strong 9th in that feature. A couple bumps in the road followed opening night, but nonetheless Schuett has made every single A Main this year so far, amassed 4 Top 10 finishes, 5 dash appearances and since June 1st, has only finished outside the Top 10 on two occasions which were both IRA co-sanctioned events at Fairbury with the MOWA Sprints and with the NOSA Series in North Dakota.
"Our season started off pretty well this year." the former National Midget Rookie of the Year stated. "We made a lot of changes over the off-season and it took us a little while to get those sorted out and adjust to them. It seems like from the beginning of June we've really found our stride, making every dash since then with the exception of the North Dakota races. We're qualifying better and better and it seems to be translating into better finishes.
Perhaps Schuett's most impressive result of 2022 may not even be one of his Top 10's. On July 15th, the IRA headed west to Grand Forks, ND to take on the stout Northern Outlaw Sprint Association (NOSA) at the technical and demanding bullring that is River Cities Speedway. In his first ever appearance at the high banked raceway, Schuett qualified 14th out of an extremely strong 35 car field, finished 3rd in his heat race and ran a stout 12th in the A Main, beating the likes of 2021 NOSA Champion Brendan Mullen, NOSA Regular Jordan Adams and finishing 5th out of the 14 IRA cars present at the event.
In the most recent IRA event at Outagamie Speedway in Seymour, WI, Schuett had one of his best nights of the season so far. Qualifying 8th overall, the 2021 IRA Rookie of the Year ran 3rd in his Dash and finished 6th in the A Main, earning his best result of the year. Schuett has an average finish of 12.58 in the first half of 2022, compared to an average finish of 13.55 over the course of his 2021 campaign. That consistency and newfound qualifying pace has the Schuett Racing Inc. team poised to have a strong second half of their sophomore IRA season.
"We're really looking forward to carrying this momentum into these next couple of months." Schuett said "None of this would be possible without Jeff and Jill Davis. Jeff has been amazing at setting up the car and both of them have really helped me out both mentally and as a driver as we tackle the busy IRA schedule. I have to thank Mom and Dad for sticking with me as well and for being the 'punching bag' at times. I'm extremely lucky to have the people that I have around me.
"I also have to thank our longtime partner Progressive Propane Inc. for their continued support, as well as R&B Powdercoat for all their hard work. None of this would be possible without all of our amazing partners and sponsors and I can't thank them enough!"
Sitting 7th in series points, Schuett will look to an upcoming IRA double-header weekend at two completely different tracks as his next challenge. This Friday, the tour heads to the Langlade County Fairgrounds in Antigo, WI on the massive half mile speedway as the main attraction for the annual County Fair. Schuett was running a strong 6th there last season before an engine failure ended his night. On Saturday the IRA will roll into Plymouth, WI at the Sheboygan County Fairgrounds, once again as the main attraction with the Badger Midgets and MSA/PDTR 360 Sprints also on the card. Both events will be broadcast live on FloRacing.
FULL RESULTS: Outagamie Speedway with IRA Sprints on 7/22/22
Qualifying-8th out of 24 cars
Heat Race-S/2nd F/6th
Dash-S/3rd F/3rd
Feature-S/5th F/6th
NEXT RACE:
7/29/22 at the Langlade County Fairgrounds with IRA Sprints (Watch LIVE on FloRacing)
Kyle Schuett and the Schuett Racing Inc. will contest a full time IRA 410 Sprints season in 2022, with races across the upper midwest from Iowa and Illinois, to Wisconsin and North Dakota. The IRA also co-sanctions several races with the Midwest Open Wheel Association and the All Star Circuit of Champions throughout the season. Head to www.irasprints.com to find their full schedule. Select MOWA and outside 410 shows may be added as the schedule permits.
If you can't make it out to see the methanol monsters of the IRA in 2022, every IRA race will be exclusively broadcasted on the FloRacing streaming service all season long.
Kyle Schuett and Schuett Racing thanks their Marketing and Product partners for their continued support into the 2022 race season!
Progressive Propane
First Mid Insurance Group
Kim's AutoBody
Engler Machine and Tool
R&B Powdercoat
Allstar Performance
Safety-Kleen (The Official Environmental Service Provider of Schuett Racing Inc.)
Diversified Machine Inc. (DMI)
Rod End Supply
Hooker Harness
Steve Thomas Racing
J&K Property Rentals LLC.
Box3 Media
You can follow Kyle's season at www.schuettracing.com and on Facebook at Schuett Racing Inc and Twitter @schuettracing, as well as Box3 Racing PR on Facebook at @box3racing and Twitter @box3_racing.
This article is licensed for use for Schuett Racing Inc. by Box3 Media and should not be replicated or re-published without the expressed written consent of Box3 Media and Racing Promotion.
Photo Credit-Casey Bollig
---
Article Credit: Loren Kelly-Box3 Racing
Submitted By: Loren Kelly
Back to News