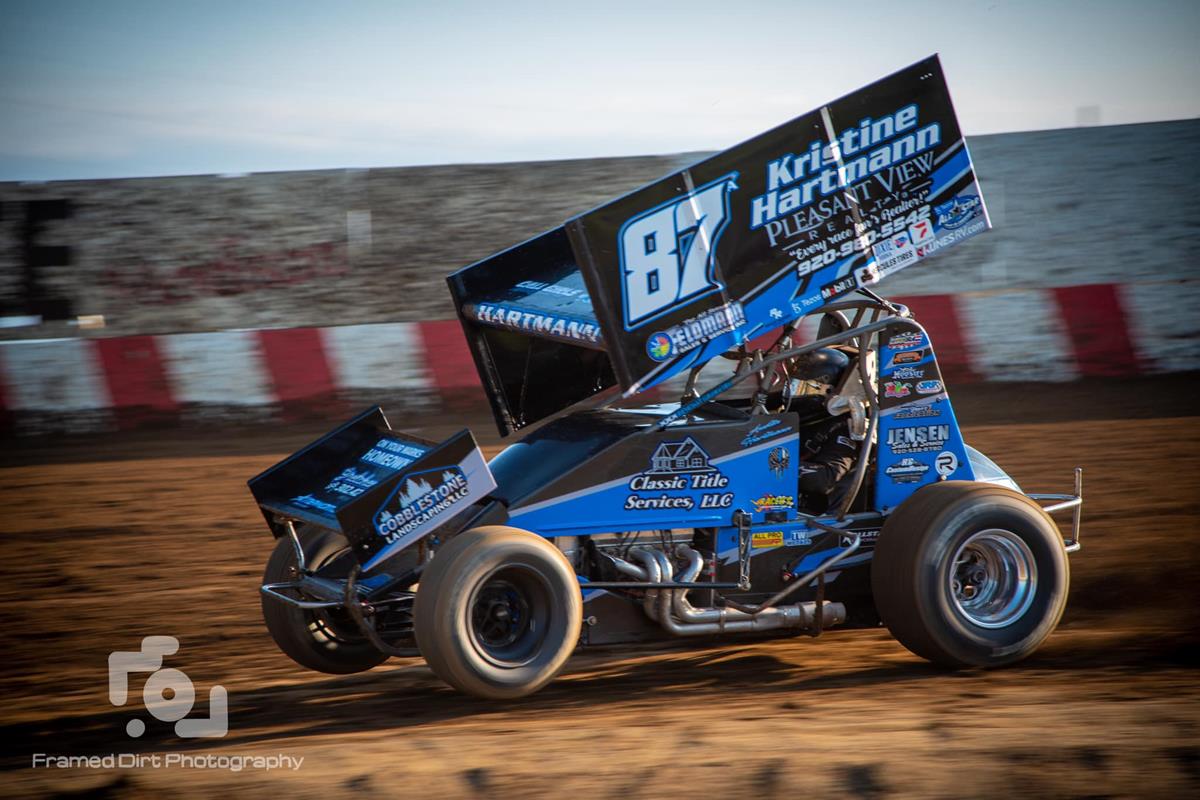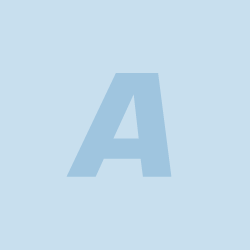 ---
Austin Hartmann earns career-best IRA A-main showing at Angell Park Speedway
(PEDAL DOWN PROMOTIONS) June 15, 2022 – Another doubleheader of weekend of Bumper to Bumper Interstate Racing Association action brought plenty of learning experiences for Austin Hartmann and his 87A Hartmann Racing team, topped off with a career-best IRA A-main performance, as the Plymouth-based 410 Winged Sprint Car team made its debut appearance at the Fairbury American Legion Speedway in Fairbury, Ill. on Saturday, June 11 and returned to Angell Park Speedway in Sun Prairie, Wis. on Sunday, June 12.
On Saturday, June 11, Hartmann and the 87A Hartmann Racing team made the haul south of the Wisconsin-Illinois border to Fairbury American Legion Speedway in Fairbury, Ill. for the 12th annual $6,000-to-win co-sanctioned IRA-Midwest Open Wheel Association (MOWA) Bill Waite Jr. Memorial Classic, which attracted a stout field of 36 entries.
In his first competitive laps around the ultra-fast and tacky quarter-mile clay oval, Hartmann opened the night by qualifying 22nd in the 36-car field with a lap of 11.976 seconds.
Needing a top-five finish to advance to the evening's 30-lap A main, Hartmann started and finished sixth in the second 10-lap heat race to move on to the B main field.
After starting fourth in the 12-lap B main, Hartmann was running seventh when a two-car spin brought out the yellow flag on lap 10. With the top-four finishers earning spots in the A main, Hartmann restarted fifth and pressured the fourth-place car of Dave Uttech for the final transfer position over the final two laps before settling for fifth to fall just short of advancing to the A-main event.
"Pulling up to Fairbury for the first time as an unfamiliar track for me in-person was pretty neat," Hartmann said. "I watched film all week, so I knew what we were facing. With the strong field that showed up, the team and I knew we had to be on our 'A' game all night. We learned a lot and we are very excited to get back to Fairbury."
On Sunday, June 12, Hartmann and the 87A Hartmann Racing team ventured to Angell Park Speedway for their second visit of the season to the historic third-mile clay oval in IRA competition. Hartmann opened the program by clicking off the 16th fastest qualifying lap in the 18-car field with a lap of 12.704 seconds.
The third-year Plymouth, Wis. Sprint Car racer rolled off sixth in the first IRA heat race before moving past Trevin Littleton to take fifth on the ultra-fast and undulating race surface on lap 3. Hartmann held on to finish fifth to secure the 15th starting spot in the 30-lap IRA A main.
With the fast and uneven track conditions providing an extra challenge for all 18 IRA A-main competitors, Hartmann drove a steady race to advance to 11th before a caution flag was displayed for the stalled car of Scotty Thiel on lap 16.
On the restart, Hartmann fell back to 12th when Dave Uttech snuck past. Hartmann held the 12th position until the checkered and red flags were displayed simultaneously for race winner Blake Nimee and Danny Schlafer, who flipped in turn three, just as Nimee took the checkered flag at the end of the 30-lap event.
Hartmann came home 11th to record his career-best IRA A-main finish behind the wheel of a 410 Winged Sprint Car.
"Coming into Sunday, we knew it was going to be tricky track conditions," Hartmann said. "I made a couple mistakes in qualifying, which set us back, but it turned out to be a great night for us finishing 11th in the feature."
With the Bumper to Bumper Interstate Racing Association sitting idle over the upcoming two weekends, Hartmann and the 87A Hartmann Racing team are set to make their debut appearance with the NOS Energy Drink World of Outlaws Sprint Car Series this Friday, June 17 and Saturday, June 18 at Beaver Dam Raceway in Beaver Dam, Wis.
"After putting together some solid runs over our past two weekends of action with the IRA, we have a lot to build off of, which has us excited for this coming weekend with the World of Outlaws doubleheader at Beaver Dam Raceway," Hartmann said.
Those unable to make it to Beaver Dam Raceway for the World of Outlaws doubleheader on Friday, June 17 and Saturday, June 18 can tune into the live streaming coverage of the World of Outlaws Series on www.dirtvision.com.
Additional information on the 87A Hartmann Racing team can be found by visiting the team's Facebook page – https://www.facebook.com/87Ahartmannracing.
The 87A Hartmann Racing team has assembled a strong group of partners in support of the team's maiden voyage with the Bumper to Bumper IRA Series, including Kristine Hartmann of Pleasant View Realty, Shufflebotham Tree Service, Call Girls Motorsports, Pallet Works LLC, AF Inc., Bennett Transport Inc., SCA Inc., Gretchen Tillman New American Funding, Classic Title Services, CP Services, Cobblestone Landscaping, Jensen Sales & Services, Lee's Color Studio, Dave's Fabrication, Racer's Hall Sports Bar and Grill, Feldmann Sales & Service, RC Custom Design, Hepner Racing Products, Pit Road Apparel, the Bumper to Bumper Interstate Racing Association 410 Sprint Car Series and Sage Fruit.
The 87A Hartmann Racing team consists of Hunter Annis, Karlee Hartmann, Andrew Shufflebotham, Jarrett Neese and Kristine Hartmann.
87A Hartmann Racing Sponsor Showcase –
Feldmann Sales & Service
Located at 1014 South Wisconsin Drive in Howards Grove, Wis., Feldmann Sales & Service has been in business since 1948. As a small, family-owned business, Feldmann Sales and Service's mission to offer the latest in parts and products at the best prices with unparalleled service, along with a a full line of Polaris, Kubota, Echo Stihl, Ariens, Simplicity, Toro and Land Pride equipment, including ATVs, Ranger RZRs, tractors and chainsaws.
In addition to featuring a full showroom of equipment for all seasons, Feldmann Sales & Service's team of certified technicians offers ATV maintenance, lawn equipment service and trailer service.
To contact Feldmann Sales & Service, call 920-565-3939, email sales@feldmannsales.com or visit http://www.feldmannsales.com/.
Pedal Down Promotions is a full-service public relations and media services company devoted to helping its clients effectively communicate with targeted audiences through press releases, newsletters, profile and feature articles, website and social media content development, printed media, editing and layout, graphic design and book publishing services.
For more information on Pedal Down Promotions, email pedaldownpromotions@gmail.com, visit www.pedaldownpromo.com or call 920-323-7970.
Austin Hartmann 87A Hartmann Racing
2022 Season
By The Numbers
Total Events – 8
IRA Events – 8
A Main Victories – 0
B Main Victories – 0
Top Five A Main Finishes – 0
Top 10 A Main Finishes – 0
Top 15 A Main Finishes – 2
Top 20 A Main Finishes - 4
Heat Race Victories – 0
Dash Appearances – 1
Dash Victories – 0
Austin Hartmann 87A Hartmann Racing
Upcoming 2022 Schedule
Friday, June 17 – Beaver Dam Raceway, Beaver Dam, Wis. (World of Outlaws)
Saturday, June 18 – Beaver Dam Raceway, Beaver Dam, Wis. (World of Outlaws)
Thursday, June 30 – Plymouth Dirt Track, Plymouth, Wis. (IRA)
Friday, July 15 – River Cities Speedway, Grand Forks, North Dakota (IRA/NOSA)
Saturday, July 16 – River Cities Speedway, Grand Forks, North Dakota (IRA/NOSA)
---
Article Credit: Jeff Pederson-Pedal Down Promotions
Submitted By: Jeff Pederson
Back to News