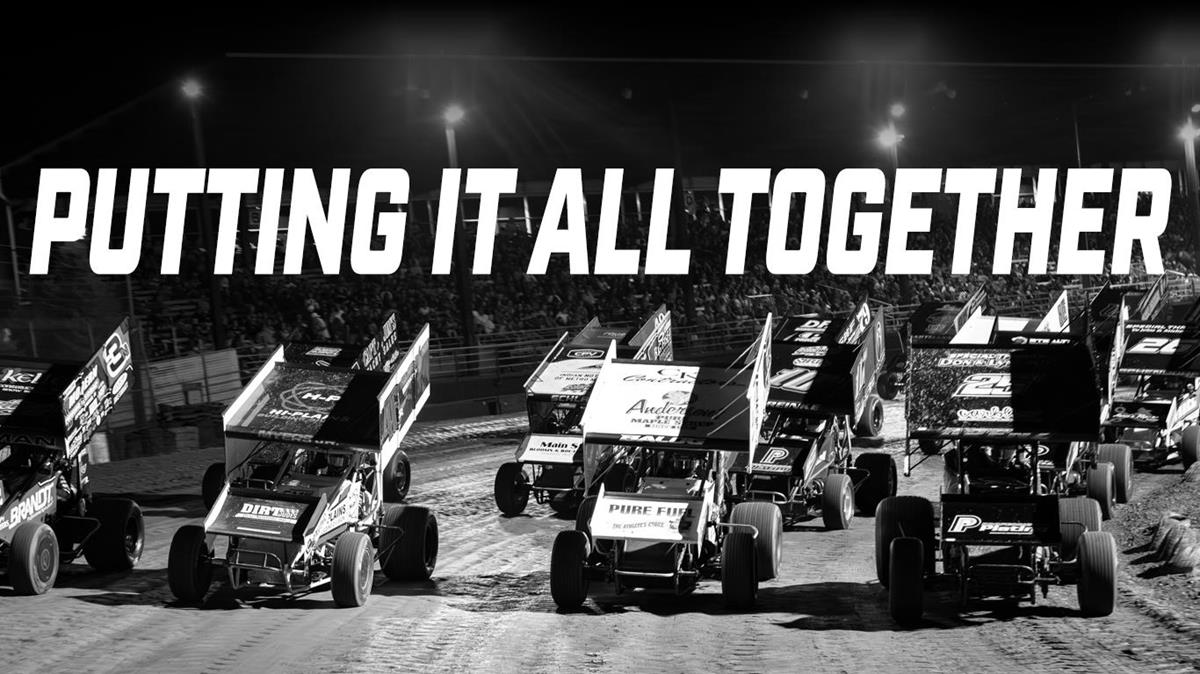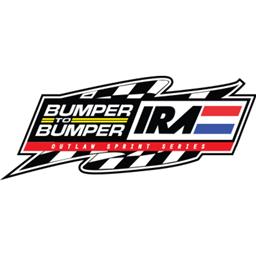 9/26/2023
IRA Interstate Racing Association
---
Putting it All Together: 2023 Season
Putting it All Together: 2023 Season
By: Madeline Schultz and Gracie Cleveland
First and foremost, we'd love to thank fans for their attendance in 2023. This season was one for the books. Throughout the 2023 season, the Bumper to Bumper IRA Sprint Car Series traveled to 5 different states and some race nights represented more than 10 states and 2 countries at a time.
We kicked off our season in striking fashion at 34 Raceway for the Morning Sun Farm Implement IRA 410 Clash. On our first night, 48 Sprint Cars presented themselves. We've been extremely blessed as a series with the total number of cars throughout the entire season. "This season's been nothing short of incredible in my opinion." Announcer Loren Kelly states. "To have 19 teams commit to the full tour at the start of the year was second to none across the country." Announcer Madeline Schultz continued, "To have consistently thirty plus cars run weekly with us, is another milestone and head turner as well for our series."
The first annual Gib Wiser Classic was hosted at the Dodge County Fairgrounds this season on the first weekend of June. Cory Eliason conquered the horsepower halfmile to clinch the win. Additionally, the IRA Sprint Car Series and the All Star Circuit of Champions also co-hosted the Rayce Rudeen Foundation Race with $26,000 to Win at the Plymouth Dirt Track. This was the first time in the organization's history that they repeated the race at the same track. Plymouth dirt track held the 3rd Annual Road America Challenge where Greg Wilson added his name to the list of winners with a last lap pass at the checkered. The 23rd Annual Jerry Richert Memorial was also conducted at the Cedar Lake Speedway where the "Big Wheel" Scotty Thiel brought home the win and added his name to the trophy in 2023.
The IRA Sprints has also had a stacked lineup of Sage Fruit, Hepfner Racing Products Rookies. 6 Rookies committed to the 2023 season, and they all had highlightable moments. Both Brenham Crouch and Travis Arenz claimed their first IRA Sprints Victories in 2023. Preston Ruh and Jack Vanderboom both captured top 10 performances and punched their ticket into their first All Star Circuit of Champions feature events. William Huck has had nearly perfect attendance all season, and Chris Flick has made feature appearances before his motor gave out halfway through the season.
Like we mentioned, this season has been one for the history books. Since at least 1985, there has not been a Champion that's a rookie. While we were searching, we found three champions that were close to this title, but received their championship award the year preceding their rookie year campaign. Joe Roe was a 1985 rookie and our 1986 champion, Donny Goeden was a 1998 Rookie and a 1999 Champion, and finally Bill Rose was a 2014 Rookie and 2015 Champion. The Lubbock, Texas Native will be making history being both our 2023 Sage Fruit, Hepfner Racing Products Rookie of the Year as well as our Champion. It is a huge accomplishment for the CMS Racing team.
This upcoming weekend is where we crown 1 track champion and 4 series champions at the 6th Annual Wisconsin Sprint Car Championship Night presented by A-Main Apparel. We invite all fans to the Plymouth Dirt Track in Plymouth, WI for 4 divisions of open wheel racing featuring the Bumper to Bumper IRA Sprints, Wisconsin Wingless Sprints, IRA Lightning Sprints, and the Plymouth Dirt Track MSA 360 Sprint Cars. The IRA Sprints will be racing for $4,000 to win, $450 to start start plus additional bonus and lap money on top. The 410 feature is dedicated to Rick Schmidt while the 360 feature salutes Fuzzy Fassbender
Pits 1:00, Grandstands 4:00, Drivers Meeting 4:30, Hot Laps at 5:00
And as always, if you can't make it to the track, you can watch the action live on FloRacing.
Photo by Emily Schwanke
---
Submitted By: Madeline Schultz
Back to News