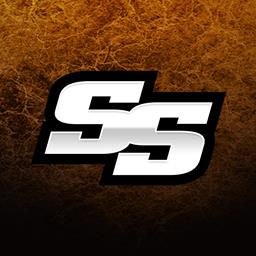 ---
Bumper to Bumper Ira Sprintcar Series
Banquet Recap
---
BALOG HONORED AS 3-PEAT IRA CHAMPION
Fond du lac, WI 11/27 Fond du lac Wisconsin's Holiday Inn rocked Saturday night as the Bumper to Bumper IRA Outlaw Sprints honored Champion Bill Balog, and eighteen of his fellow racers. Over $65,000 in cash awards were distributed prior to IRA's extremely popular product drawing. Milwaukee Racing Round Up radio co-host Jeff Wesell emceed the event in front of an enthusiastic 240 guests. Balog claimed his third consecutive series title by winning 8 A-mains and putting together an incredible streak of 23 consecutive top 5's. Driving the Buesser Concrete / Hoeft Builders Gaerte Maxim he also led every major statistical catagory enroute to what was unquestionably his best season ever. In addition to his $10,000 Bumper to Bumper Auto Parts IRA Series Championship check, Balog picked up an additional $500 as the TW Metals Fast Timer for accumulating the most qualifying points, $300 as Wilmot Raceway's top IRA point earner courtesy of Carriage Auto Body, and a $300 bonus for 100% IRA schedule participation. Balog even continued his winning ways while at the banquet as he won a 2011 Maxim chassis by virtue of winning the annual Maxim / Gleason Equipment Top 10 Drawing. Later in the evening Balog added a complete Wilwood inboard brake kit on top of his many other contingency awards. Additionally Bolog's crew of Jeff Bonilla and Ryan Buesser were named Mechanix Wear Mechanics of the Year.
Michael Emme was named R&H Enterprises Rookie of the Year. Emme was awarded a Velocity wing set, a Maxim jacket, and numerous other contingencies plus a $1250 cash award for his rookie accomplishments. Additionally Emme was awarded $1898 for his 20th place finish in IRA points, and later won a Weld right rear wheel, Goodyear right rear tire, and a pair of Simpson driving gloves in IRA's product drawing.
Jeff Fischer opened the show with an outstanding music video production highlighting the 2010 Bumper to Bumper IRA season. Fischer has fast become a very talented and welcome addition to the series.
IRA head scorer and series Secretary Kim Tennyson was awarded the prestigeous Rick Schmidt Memorial IRA Member of the Year Award for her professionalism and outstanding contribution to the series.
Chuck Stowe from the National Sprint Car Hall of Fame & Museum was on hand to make two awards on behalf of the North American Sprint Poll, actually presenting awards that were announced in January 2010. Justin Zoch who was scheduled to co-emcee the event, but had to cancel last minute due to the death of a close friend, was to receive the 410 Media Member of the Year Award. Chuck was able to present IRA President Steve Sinclair with his award for 410 Promoter of the Year, his third.
Matt Vandervere received the Midwest Safety Team Perseverance Award from Gil Radtke who presented Matt with a well needed gift certificate for a top & nose wing.
Third year driver Russel Borland was named the annual James Bartz Most Improved Driver. Borland picked up his best two finishes of the season, a pair of 5ths, the last two races of the season.
Series points runnerup and perennial championship contender Scotty Neitzel captured the Wix Filters Heat Race Award for winning the most heats (9) throughout the season.
Midwest Safety Team founders Gil & Donna Radtke were honored for their outstanding dedication to the series, receiving RaceGear X customized IRA jackets & jerseys.
The #14AJ car driven by Wayne Modjeski was named the All-Star Performance Best Appearing Car. Ironically just minutes later, Wayne with car owner father Bill, claimed a new 2011 Maxim chassis as their number one choice in the product drawing.
Billy Hafemann, Scotty Neitzel, and Dave Uttech were all co-winners of the Behling Racing B-Main Award, all capturing 3 Behling sponsored B-mains in 2010.
All 19 eligible teams received numerous contingency prizes. Several teams took home several thousand dollars worth of actual product, one such prize package included a HRP wing set in which HRP would replace the damaged wing up to 3 times! Some other significant prize packages included items such as All-Pro & Brodix cylinder heads, Weld & Real wheels/hubs, a KSE steering gear, DMI & King drivelines, Rocket & Schoenfeld headers, R2C & Wix filters, a Awesome drivers suit, Afco & PRO shocks, Sander torsion bars, Velocity wings, M&W spindles & axles, FSR radiators, Quarter Master gear sets, a Bell helmet, etc, etc, etc. All teams left the Holiday Inn carrying out something(s) of significance.
Importantly, no driver/owner combo left the banquet with less than $2158 in CASH awards, separate and on top of their contingency product prizes.
Honored teams in point standing order included those of driver Bill Balog, Scotty Neitzel, Mike Reinke, John Haeni, Scott Biertzer, Kris Spitz, Scott Uttech, Russel Borland, Dave Uttech, Phillip Mock, Bill Wirth, Wayne Modjeski, Bill Warren, Nick Alden, Billy Hafemann, Brandon Thone, Andy Hunt, Micheal Emme, and Matt Vandervere.
IRA point fund contributors included Bumper to Bumper, Goodyear, Osborn & Son Trucking, Bar's Leaks, Rislone, TW Metals, DNA Energy Drink, and the U.S. Army.
Thanks to all IRA event host tracks and promoters.....The 2011 Bumper to Bumper IRA Outlaw Sprints schedule will be released in late January, with a noticeably easier travel flow. The season will open in mid-April.
---
Back to News