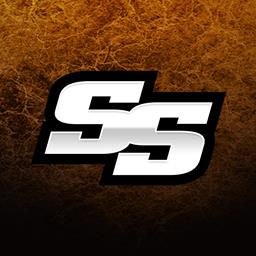 ---
Bumper to Bumper IRA Sprintcar Series
IRA Sprints
Balog Bags IRA's Ashland Debut
July 30, 2011
The IRA Sprint Cars made their first visit to ABC Raceway in Ashland, Wisconsin, and a packed house watched an excellent battle between point contenders Bill Balog and Mike Reinke for nearly the entire 30 lap feature event. Balog scored the win to extend his point lead as he pursues his fourth consecutive IRA crown.
The feature event saw veteran racers John Sernett and Lance Fassbender lead the 21-car field to the green flag with Sernett taking the lead down the backstretch. He held the lead through the first yellow flag flew for a spinning Fassbender on lap 1. On the restart, Sernett led the fourth-starting Balog and 10th-starting Reinke to the green flag and led until lap three when Balog nipped by to take the lead. The leaders quickly encountered lapped traffic and contact was made and Sernett spun to the infield in the resulting tangle.
Balog led Reinke to the restart and the duo began a torrid battle through the lapped cars with Reinke never falling more than six to eight car lengths behind Balog. The night's final yellow flew on lap 12 when Sernett made hard contact with the turn four concrete, ending his night. From there, Balog held off Reinke through the remainder of the race to score his eight IRA feature win of the 2011 campaign. Reinke was slowed on the backstretch on the final lap with a broken rear end, allowing Scott Biertzer and Scott Neitzel to cruise by to complete the podium. Mike Kertscher and John Haeni filled out the top five while Reinke coasted across the line in sixth.
Heat races for the 22 IRA Sprint Cars were won by Reinke, Balog and Sernett while Reinke set a blistering new track record with a lap of 12.540 in Osborne and Sons Trucking Qualifications on a track made very heavy with hard morning rains. Brandon Thone was the night's only flip victim with turn two tumble in heat three and he was unable to start the feature event.
30-Lap A-main
Bill Balog, 2. Scott Biertzer, 3. Scott Neitzel, 4. Mike Kertscher, 5. John Haeni, 6. Mike Reinke, 7. Bill Warren, 8. Russel Borland, 9. Phillip Mock, 10. Bill Wirth, 11. Kris Spitz, 12. Wayne Modjeski, 13. Scott Uttech, 14. Andy Hunt, 15. Duane Olson, 16. Dave Uttech, 17. Todd King, 18. John Sernett, 19. Lance Fassbender, 20. Michael Decker, 21. Matt Vandervere, 22. Brandon Thone (DNS)
Weld Racing Heat 1: 1. Reinke, 2. Mock, 3. Fassbender, 4. Biertzer, 5. Borland, 6. S. Uttech, 7. Olson, 8. Vandervere
Lane Automotive Heat 2: 1. Balog, 2. Spitz, 3. Haeni, 4. Warren, 5. Hunt, 6. King, 7. Decker
DMI/King Racing Products Heat 3: 1. Sernett, 2. Modjeski, 3. Neitzel, 4. Kertscher, 5. Wirth, 6. D. Uttech, 7. Thone
---
Back to News