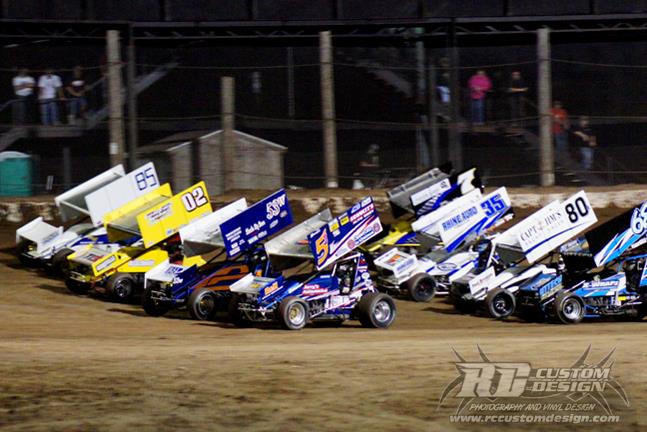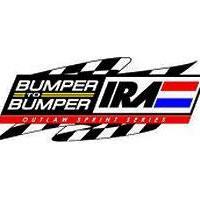 9/5/2013
IRA Interstate Racing Association
---
NORTHERN WISCONSIN 'TWO-FER' ON TAP THIS WEEKEND!
Prestigious Northern Nationals and Jerry Richert Memorial Events to Showcase Bumper to Bumper IRA Outlaw Sprints!
McHenry, IL; September 4, 2013 – The last major road trip for the Bumper to Bumper IRA Outlaw Sprints will feature the the popular 410 winged touring series as an integral part of two major racing events this coming weekend. Bolstered by increased purses success in those events can lead to a big weekend paycheck in excess of $7,500. Even starting the A-main in both shows will result in $700 in earnings making it the richest weekend for the tour of the entire 2013 season.
First up is a trip the to Amsoil Speedway located in Superior, WI. The three-eighths mile clay oval will be presenting it's 25th Annual Northern Nationals and the Bumper to Bumper IRA Outlaw Sprints are the featured class on Friday night September 6th which is the opening night of their special. The past three years, Bill Balog has been the man to catch and he will be seeking his fourth straight Northern Nationals checkered this weekend. The first place prize is $2,500 with the main event paying $300 to start.
Mike Kertscher had claimed runner-up honors in the last two appearances at the Superior, Wisconsin oval.
Pit gates will open at 3:00pm on Friday afternoon, with hot laps set to take place at 6:00pm. Qualifying for the evening's program is set to get underway at 6:30pm with racing to follows. WISSOTA sanctioned Modifieds, Super Stocks and Midwest Modifieds are also part of Friday evening's show.
Adult grandstand admission is $25.
For additional information on the Northern Nationals please consult the track website at www.amsoilspeedway.com
The raceway is located at 4700 Tower Avenue in Superior, WI
The stars of the Bumper to Bumper IRA Outlaw Sprints will then pack-up and head to Cedar Lake Speedway for their final appearance of the 2013 at the high banked three-eights mile oval as part of the 13th Annual Jerry Richert Memorial race which will be held on Saturday night September 7th.
Last year Kertscher collected the $5,000 top prize and taking the win for the IRA regulars outrunning Mark Dobmier and Brooke Tatnell. Tatnell had scored victories in the prestigious event in 2008 and 2009 and is expected to be on hand to challenge IRA's best.
The field often has several visiting drivers on appear to steal the top prize which will again pay $5,000 to win. Teams will be competing for the highest total purse of any event on the IRA circuit this season when they participate in the Richert Memorial event which will also pay a minimum of $400 to take the green flag in the A-main.
The all-open wheeled show will see the UMSS 360 sprints join the program as well as area Vintage cars.
Grandstands will open at 5:00pm, with racing set to start at 6:00pm. Adults tickets are $25, with a student ticket available for $12 for younger fans ages 6 through 16. Children ages 5 and under are admitted FREE with a paid adult.
Admission prices are $25 for adults; $12 for students ages 6 to 16; while children 5 and under are FREE. Preliminary events are scheduled to begin at 6:00pm. Additional information on Cedar Lake Speedway can be found at www.cedarlakespeedway.com
To reach the track take Highway 94 West to Highway 63. Travel North on 63 and travel 14 miles to Highway 64. Turn left on 64 (West) and travel approximately 7 miles to Highway 65. Turn right on 65 (North) and travel approx.. 1.5 miles to 210th Ave. Turn left on 210th and travel approx. 4 miles to County Road CC. Turn right on County Road CC (where the Outpost Bar is). Track is 1.5 miles on the right.
The season for the Bumper to Bumper IRA Outlaw Sprints is beginning to wind down and this past weekend a pair of races were held. Victories were captured by Balog and rookie sensation Jeremy Schultz. The pair currently hold down the top two positions in the standings with Balog sitting atop the point as he seeks his sixth straight series title.
Schultz meanwhile has all but locked up the Rookie of the Year award as his closest rival Lance Fassbender was injured at and event over a month ago. Fassbender had kept the title chase close until that point and like Schultz was a great addition to the IRA series this season.
Schultz earned his second career Bumper to Bumper IRA Outlaw Sprint Series win on Sunday night at the 141 Speedway. The prior evening Schultz locked up the 2013 Wilmot Raceway title when he finished second in the A-main contest.
Schultz can be expected to challenge Balog for supremacy this weekend as will all the IRA regulars including Scott Neitzel, Phillip Mock, Scott Uttech, Russel Borland, Bill Wirth, Wayne Modjeski, Nick Alden, Kris Spitz and a host of others.
Travis Whitney a former two-time IRA champion also participates in the Northern most series events and should be contending for top honors.
For more information on the IRA Outlaw Sprints check out the tour website at www.irasprints.com or logging onto the series Facebook page at www.facebook.com/irasprints
The IRA Outlaw Sprint Series is proudly supported by Bumper to Bumper Auto Parts & Service Centers, Hoosier Tire, Osborn & Son Trucking, TW Metals, Onan, Carriage Auto Body, Polaris DEFENSE, and Mother's Polishes and Waxes. The office of the IRA Sprints can be reached at 815-759-9269 or by e-mail at steve@irasprints.com
---
Article Credit: Jeffrey Sachse
Submitted By: Jeffrey Sachse
Article Media
Back to News