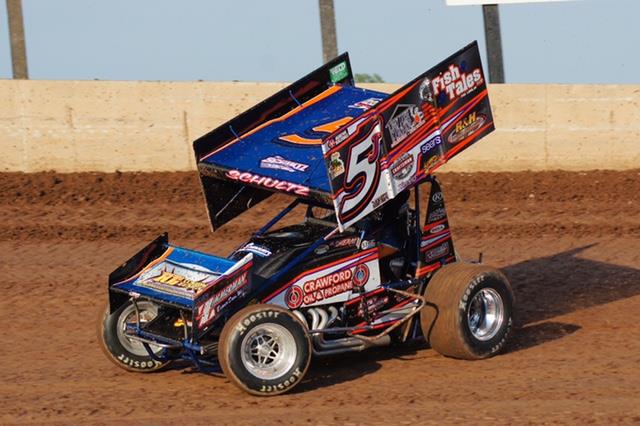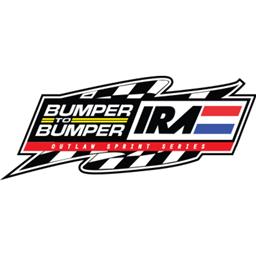 10/3/2016
IRA Interstate Racing Association
---
2016 Interesting IRA Facts
Some fast facts regarding the 2016 Interstate Racing Association (IRA) season. IRA celebrated its' 50th anniversary season by expanding to two divisions of Sprint Cars in 2016. The established Bumper To Bumper IRA Outlaw Sprint Series completed 29 of the 35 races scheduled and contested at 14 different venues throughout Wisconsin and northern Illinois. 13 different drivers visited victory lane with Jeremy Schultz being crowned the champion. Schultz had 2 feature wins, 17 top 5's, and 22 top 10's. New to the IRA banner this year was the Meyer Valves & Vacs Wisconsin wingLESS Sprint Series which utilizes Wilmot Raceway as its' home track, but also competed 3 times at Angell Park Speedway. This division is actually in its' 2nd year, though 2016 was the first under the IRA sanction. The GM604 based wingLESS group completed 16 of 20 events and had 7 different feature winners, led by champion Todd Lehr's 7 visits to victory lane. 17 winged 410 teams met participation requirements, while 9 wingLESS teams hit the mark making them point fund eligible. The IRA Outlaws still boast one of the strongest member car counts per event in all of sprint car racing, averaging just under 30. While the upstart wingLESS group was at a 16 average. 2017 is already well into the planning stages with both groups expected to grow even more.
Schultz had a solid season picking up both his wins at Sheboygan County Fair Parks' Plymouth Dirt Track. Capturing the dash win with in the co-sanctioned event with the All Stars at Wilmot on TV was a feather in the young chargers hat as well. Schultz also claimed the Wilmot Raceway track championship this year, his third. Schultz topped fellow 360 graduate Scotty Thiel in the point chase by a mere 86 points. Thiel grabbed 3 feature wins including a pair of wins at Angell Park, and one at Plymouth. Scotty Neitzel, a past 2-time IRA Champion and perennial title contender scored 2 wins en-route to yet another solid points finish, scoring wins at Manitowoc and Dodge Co. Bill Balog visited IRA victory lane 11 times, truly remarkable. Balog's 19 top 5's kept him in 4th place despite missing a few races. Balog topped many of IRA's premier events including the Bill Waite Jr Memorial at LaSalle, Jerry Richert Memorial at Cedar Lake, Northern Nationals at Amsoil/Superior, and the Roger Iles Tribute Kenosha County Fair weekend at Wilmot. Young Kyle Marten topped another youngster in Blake Nimee, and the much improved Matt Vandervere for 5th in the point chase as just 20 points separated 5th to 7th. Mike Reinke, a surging Wayne Modjeski, and Scott Uttech completed the top ten. Other Bumper To Bumper IRA Outlaw Sprint Series event winners included Steve Meyer and Mike Kertscher who each scored 2, plus Parker Price-Miller, Brandon Wimmer, Carson Macedo, Dusty Zomer, Brad Loyet, plus Danny Holtgraver and Donny Schatz in co-sanctioned races with the All Stars and World of Outlaws respectively. Ben Schmidt, Dennis Spitz, Kris Spitz, Meyer, Russel Borland, Bill Wirth, and Mike Decker are the other point fund eligible drivers.
Lehr was the winningest (7) driver in the wingLESS class leading him to the title including the sweep of the Angell Park events. Last years champ Doug Schenck grabbed 1 win to go along with numerous consistent runs to finish in the runner-up slot. Impressive dirt track rookie Derek Crane captured 3 features en-route to a very solid 3rd place showing. Past 410 racer Allen Hafford came home 4th over past Wilmot Modified Champion Mike Sullivan. Chris Klemko, James Walldan, George Gaertner, and Dan Wade finished 6th thru 9th and complete the point fund eligibility list. Other race winners in the Meyer Vacs & Valves Wisconsin wingLESS Sprint Series included Craig Lager, Jordan Mattson, Tommy Sexton with 1 each, while Minnesota traveler Jimmy Kouba scored 2.
The IRA Banquet is slated for Saturday November 19th at the Brookfield Inn & Suites / Embassy Suites in Brookfield, WI. Discounted tickets are available if ordered (postmarked) by today, otherwise regular price tickets are available beginning tomorrow (Oct 4). See www.irasprints.com and/or www.wisconsinwingless.com for details.
Special Thanks to Hoosier Tire, Osborn & Son Trucking, TW Metals, Carriage Auto Body, and Cummins Onan as associate point fund sponsors.
---
Article Credit: Steve Sinclair
Submitted By: Kim Tennyson
Back to News