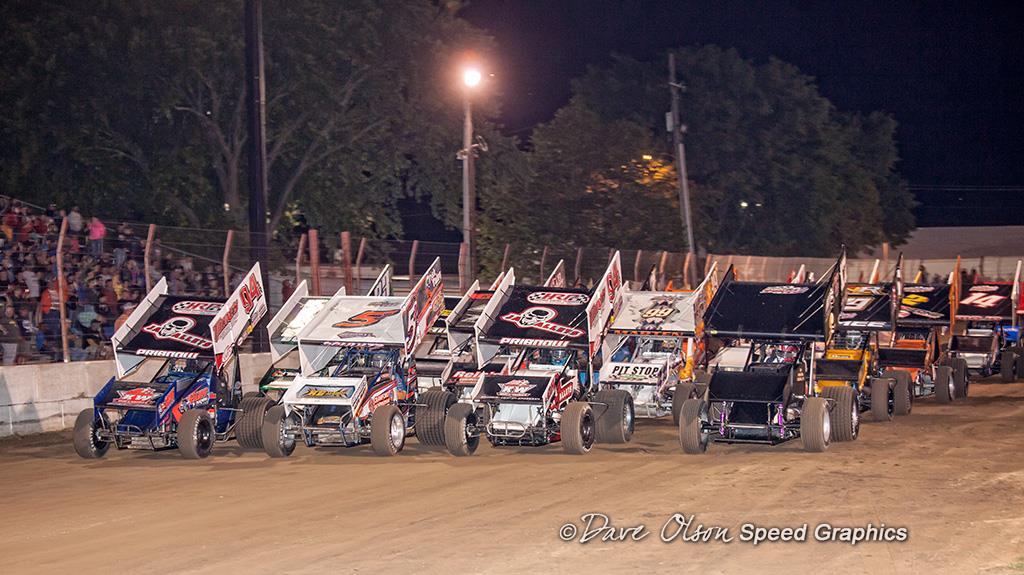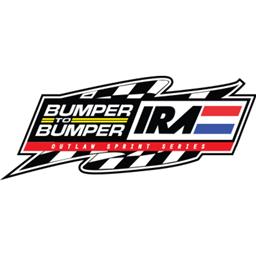 12/27/2016
IRA Interstate Racing Association
---
2017 Tentative IRA Schedule
Bumper To Bumper IRA Outlaw Sprint Series Releases 2017 Tentative Schedule
12/27/16 McHenry, IL
The Bumper To Bumper IRA Outlaw Sprint Series is proud to release their 2017 tentative schedule which includes a 35 race point schedule contested at 17 different venues in a 4 state region. Wisconsin is absolutely still home as 30 of the 35 events appearing on the points schedule are in the Badger state.
Wisconsin venues include Beaver Dam Raceway, Luxemburg Speedway, Dodge Co Fairgrounds, Oshkosh SpeedZone, Cedar Lake Speedway, Wilmot Raceway, Angell Park Speedway, ABC Raceway, 141 Speedway, Sheboygan Co Fair Park, Langlade Co Fairgrounds, and Amsoil Speedway. Luxemburg, and ABC are back on the IRA schedule after a year's absence.
A pair of northern Illinois tracks will host events as La Salle continues to be a fixture, and then after more than a decade the American Legion Speedway in Fairbury returns to the schedule. 410 winged Sprints haven't appeared at this historic venue since IRA's last visit.
Southeast Iowa's 34 Raceway is back on the schedule after a several year absence, and for the first time ever IRA will appear and sanction the big Clay Co Fair race in Spencer, IA.
And after a several year absence, the Deer Creek Speedway in Minnesota is back on the schedule by popular demand.
Please remember this is a tentative schedule at this point, and the possibility of a change or date swap could happen yet, though IRA felt it was time to release something publicly. We still have some talks still in the works.
Several more dates in 2017 will pay above and beyond IRA's standard purse and details will be released on those scheduled events in the very near future. And more exciting news is on the horizon as the dates for the first ever Hopf Farms Bullring Showdown mini-series will be formally announced in the coming weeks as selected dates from our schedule at Sheboygan Co and 141 will be chosen.
There are 5 co-sanctioned dates on the schedule with IRA & MOWA combining to continue their solid relationship for a trio of events, and IRA is growing its' Arctic Cat All-Star Circuit of Champions Challenge from a single date to a weekend.
What makes this schedule so appealing is that it provides the IRA base teams with the largest portion of the schedule being contested close to home as the bulk of the IRA core comes out of southeastern WI. The events outside the region are premier events at popular venues which allow our teams and sponsors increased exposure. And several dates have some other premier divisions on the card too, such as Late Models, IRA wingLESS, MSA Sprints, Badger Midgets, WIMS/IRA Mini Sprints, UMSS winged & traditional sprints, and much more creating some truly outstanding events.
Additionally this schedule allows for the flow, both in & out, of teams across the region as there are very few non-Saturday conflicts with IRA. One example is, by coincidence, there are no conflicts with any Friday night events at Jackson MN. IRA point chasing teams are open to compete at numerous World of Outlaw events in our region without conflict including June 1-3 Jackson MN, June 23 West Liberty IA, June 24 Beaver Dam WI, June 27 Joliet IL, June 29 Deer Creek MN, July 8 Cedar Lake, July 11 Attica, July 13-14 Eldora, July 29 Wilmot, and of course the Aug 9-12 Knoxville Nationals. IRA has also worked with the All-Stars and left open their dates at Kokomo May 19th and 34 Raceway on June 11th. While the IRA season opens April 8th at 34 Raceway, the Wisconsin opener isn't until April 22nd at Beaver Dam Raceway, thus allowing teams to travel to Knoxville or Attica April 14-15 if they so desire.
Lastly, the IRA staff may likely be hired to help coordinate some NON-POINT events that won't appear on our points schedule, these events will be outside of WI and would be contested later in the year.
Stay tuned for more exciting news from the Bumper To Bumper IRA Outlaw Sprint Series at they embark on their 51st season in 2017.
TENTATIVE – 2017 Bumper To Bumper IRA Outlaw Sprint Series schedule
4/8 Sat 34 Raceway (West Burlington, IA) w/MOWA
22 Sat Beaver Dam Raceway (WI) – Wipperfurth Memorial
28 Fri Luxemburg Speedway (WI) Battle By The Bay
30 Sun Dodge Co Fairgrounds (Beaver Dam, WI)
5/5 Fri Oshkosh SpeedZone (WI)
6 Sat Cedar Lake Speedway (New Richmond, WI) Triple Crown
13 Sat Beaver Dam Raceway (WI)
20 Sat Wilmot Raceway (WI) w/Allstars
21 Sun Angell Park Speedway (Sun Prairie, WI) w/Allstars
27 Sat ABC Raceway (Ashland, WI)
28 Sun 141 Speedway (Francis Creek, WI)
6/9 Fri Oshkosh SpeedZone (WI)
10 Sat Wilmot Raceway (WI)
17 Sat Sheboygan Co Fair Park (Plymouth, WI)
18 Sun Angell Park Speedway (WI) – Norm Nelson Classic
7/1 Sat Wilmot Raceway (WI)
2 Sun 141 Speedway (WI)
7 Fri Dodge County Fairgrounds (WI) Rick Schmidt Memorial
15 Sat American Legion Speedway (Fairbury, IL) w/MOWA
16 Sun Angell Park Speedway (WI)
22 Sat Beaver Dam Raceway (WI)
28 Fri Langlade Co Speedway (Antigo, WI) - Langlade Co Fair
8/5 Sat Sheboygan Co Fair Park (WI)
18 Fri Wilmot Raceway (WI) – Kenosha Co Fair
19 Sat Wilmot Raceway (WI) – Kenosha Co Fair Roger Iles Tribute
20 Sun Angell Park Speedway (WI) – Corn Fest
26 Sat La Salle Speedway (IL) w/MOWA – Bill Waite Jr Memorial
9/2 Sat Sheboygan Co Fair Park (WI) - Sheboygan Co Fair
3 Sun 141 Speedway (WI)
8 Fri Amsoil Speedway (Superior, WI) – Northern Nationals
9 Sat Cedar Lake Speedway (WI) – Richert Memorial
15 Fri Clay Co Speedway (Spencer, IA) Clay Co Fair
16 Sat Deer Creek Speedway (Spring Valley, MN)
23 Sat Beaver Dam Raceway (WI) – Semmelmann Memorial
30 Sat Sheboygan Co Fair Park (WI) – Checkered Classic
---
Article Credit: Steve Sinclair
Submitted By: Kim Tennyson
Back to News