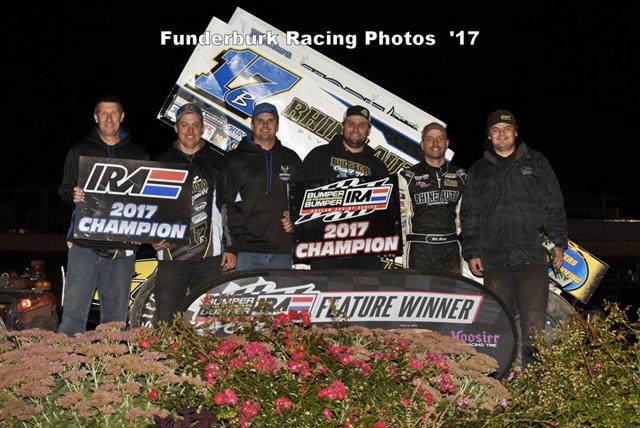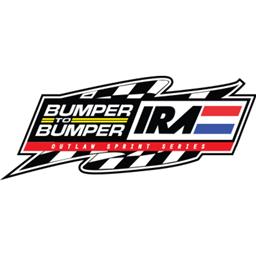 10/10/2017
IRA Interstate Racing Association
---
2017 IRA Champions
The Interstate Racing Association (IRA) expanded its' sprint car interest in 2017 and is proud to congratulate their 3 champions. Bill Balog captured his 8th Bumper To Bumper IRA Outlaw Sprint Series title capturing his 100th series win on the way, and then took the championship in style by winning the season finale (his 101st IRA victory) from 10th. Jordan Mattson captured the Wisconsin wingLESS Sprint Series crown competing in a division that is an absolute success story as in just their 3rd year, (2nd under the IRA banner) the group averaged over 20 cars per night. And the Wisconsin / Illinois Mini Sprints (WIMS) joined the IRA family this season with the championship coming down to the final night with Nick Daywalt taking the honors. All 3 IRA divisions (and the PDTR/MSA 360's too) all combined to conclude their point championships with the Checkered Classoic Sprintacular at Sheboygan County Fair Park's Plymouth Dirt Track on September 30th.
Following Balog in IRA's top 5 in 410 points were Scotty Thiel, Scotty Neitzel, Jeremy Schultz, and Kyle Marten. On the wingLESS side Doug Schenck, Tim Cox, Allen Hafford, and Derek Crane chased Mattson in a highly competitive season. Daywalt topped Mark Heinert, brother Kyle Daywalt, Mike Neau, and Derek Fortier in the 1000cc winged mini class.
Congratulation to all the IRA teams in a very competitive 2017 season.
---
Article Credit: Steve Sinclair
Submitted By: Kim Tennyson
Back to News