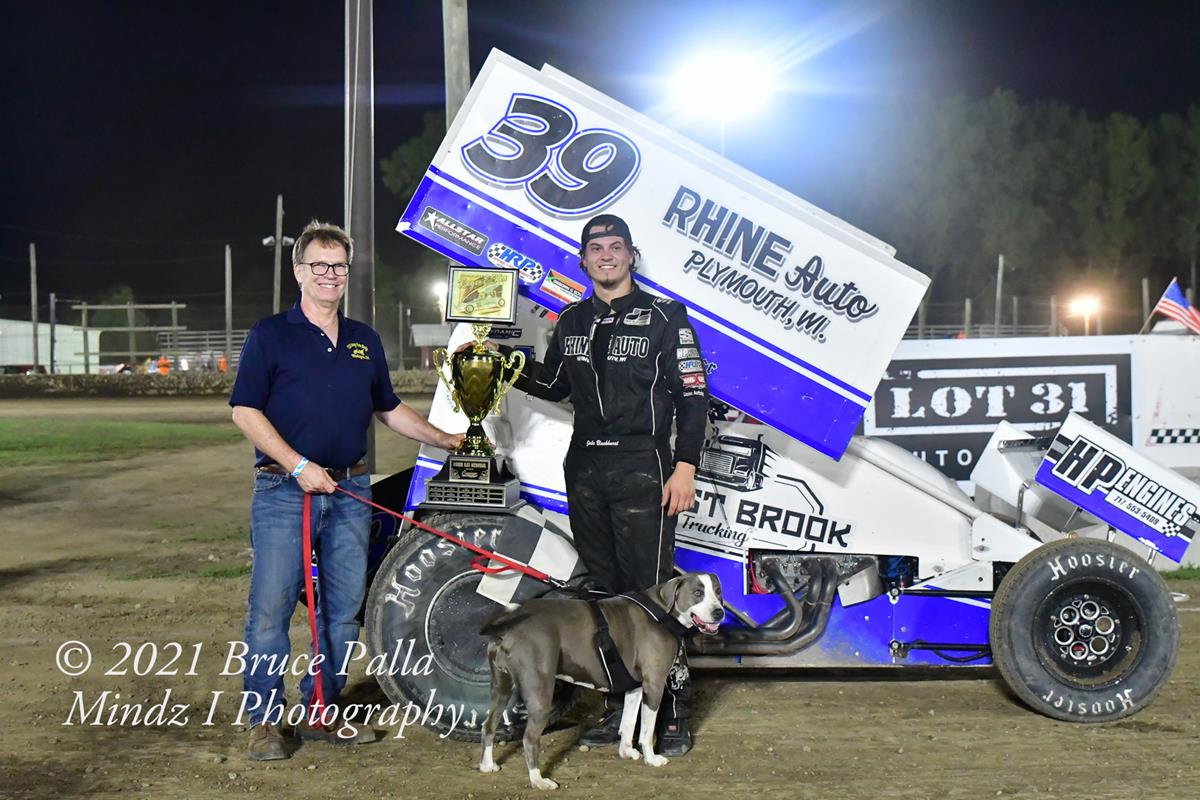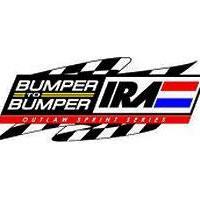 8/23/2021
IRA Interstate Racing Association
---
Illinois Stars Shine Bright at Roger Iles Tribute
After taking a week off for the Knoxville Nationals, the Bumper to Bumper IRA Outlaw Sprints returned to the historic Wilmot Raceway for the Roger Iles Tribute night as part of the Kenosha County Fair. Heading into the night, Scotty Neitzel looked to be the favorite, winning the last 2 series events at Wilmot and was looking to do it again. Qualifying showed there were going to be some strong contenders to beat Neitzel though as Mike Reinke turned a lap of 12.397 eclipsing Jake Blackhursts former track record and claiming quick time honors as well as an extra $500 courtesy of Twisted Cuisine , Fec's Place, Johnny Z's Pour House, Lot 31 Auto Sales and Extended Love Day Care.
Heat race one saw Blake Nimee who was on the podium just two weeks ago claim victory over Carson Short who won the first IRA Wilmot race of 2021.
The second heat race was claimed by Danny Schlafer who seemingly has turned his luck around in 2021, over Jake Blackhurst.
The third and final heat was picked up by Springfield Illinois' Jordan Goldesberry piloting the beautiful Rockstar Energy Drink 65.
Dash number 1 saw USAC triple crown champion Chris Windom battle with Jake Blackhust for the win, and the pole starting spot in the 36 lap feature. Blackhurst would come out on top, giving his Rhine Auto Team the ideal starting position for the feature event. Dash 2 saw Blake Nimee claim the victory over Danny Schlafer, to set the outside lane for the feature event.
As the A main went green Blake Nimee took the early lead, as behind him Blackhurst and Danny Schlafer battled for the second position. Blackhurst would eventually take control of the second spot and start tracking down the Oswego, Illinois driver behind the wheel of the 79. On lap 22, while driving through lapped traffic, Blackhurst was able to power past Nimee and take control of the field. Nimee kept with Blackhust as Chris Windom pressured for the second spot. With just a couple of laps to go, Danny Schlafer would once again have bad luck strike, as he made contact with the front stretch wall, as his throttle stuck, bringing out the red flag. This set up a green white checkered restart, where Nimee and Windom would have a chance to take a shot at Blackhurst. On the restart Nimee drove into one with a full head of speed, appearing to set up a slide job, but Nimee clipped the inside berm causing him to loop his machine around. Another green white checkered attempt and this time Blackhurst would fend off all challenges and take the victory over Chris Windom. Carson Short rounded out an all Illinois podium, fitting on a night honoring Waukegan, Illinois Roger Iles. Lift Pro, along with other sponsors, Twisted Cuisine, Fec's Place, Johnny Z's Pour House, Lot 31 Auto Sales and Extended Love Day Care also put up a combined $800 for the night's hard charger, honors claimed by Robbie Pribnow. Also, an extra special thank you to Ken Iles for sponsoring this race for years in honor of his dad.
Blackhurst's victory also secured him the 2021 Wilmot Raceway Championship.
The Series returns to action tonight, Sunday August 28th at the Dirt Oval at Route 66 in Joliet, IL. This event will be streamed live on Flo racing, as are all IRA events for those who cannot attend.
---
Article Credit: Gared Tennyson
Submitted By: Kim Tennyson
Back to News