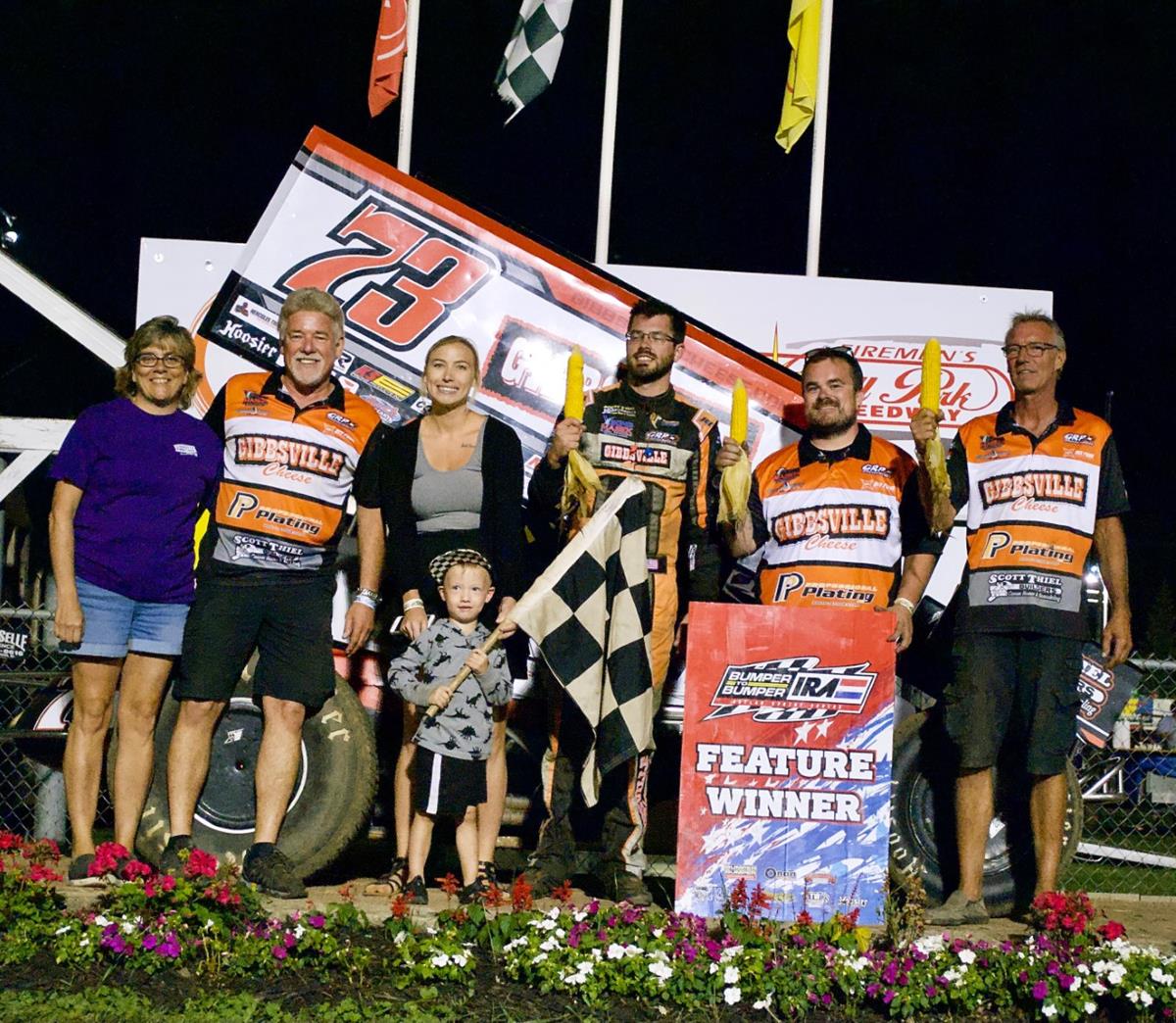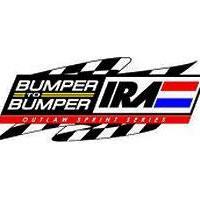 8/24/2021
IRA Interstate Racing Association
---
Thiel Repeats at Corn Fest
The 2019 running of Angell Park's Corn Fest saw Scotty Thiel and Jeremy Schultz put on a thriller battling for the win, Thiel emerged victorious, as the defending champion Thiel had to be considered the favorite to win, though he had not raced at the speedway since his 2019 victory. Angell Park sat dormant in 2020 due to Covid-19 restrictions and Thiel suffered a back injury just before the series first two visits this year, sidelining him from competition at one of his best race tracks. The man who had won both prior 2021 races, Bill Balog, made the overnight tow from Waynesfield Raceway in Ohio where he competed with the All Stars Circuit of Champions the night prior, looking to sweep the season at the historic oval.
Bill Balog started the night right where he left off the last time, setting quick time in Osborn and Son Trucking Qualifications over Saturday night's winner Jake Blackhurst and Scotty Thiel.
The heat races saw a narrow track, keeping all three quick qualifiers from making a charge. Scotty Neitzel, Russel Borland and Jeremy Schultz picked up heat race victories, punching their tickets into the dashes. In the dash draw, Scotty Thiel who famously has the worst luck in drawing for starting positions, drew the pole for dash number 1. While his closest competitor from 2019's Corn Fest, Jeremy Schultz drew the pole of dash 2. Thiel used that pole starting position to take the early lead and claim dash victory, while Schultz was challenged from outside starting Jake Blackhurst, who ultimately was able to claim victory in dash number 2.
With Thiel and Blackhurst on the front row it looked as if fans would be treated to the next installment in what is becoming a storied rivalry between two of the area's biggest names. Thiel was able to get the jump as the race went green while Blackhurst aboard the Rhine Auto 39 settled into 2nd. For the first 23 laps, the race went caution free allowing Thiel to create over a straightaway lead as he dived through lapped traffic. A caution on lap 23 would bunch the field back up and give Blackhurst another shot at the Gibbsville Cheese 73 machine. Blackhurst would challenge Thiel on the restart but Scotty proved too strong and kept the lead. Another caution would fall with just 4 laps remaining, and this time, it was not only Blackhurst who Thiel would need to worry about, Bill Balog had worked from his 8th starting spot now up to 4th and quickly into 3rd on the restart. Thiel held off all challengers to defend his Corn Fest victory, followed by Jake Blackhurst and Bill Balog.
The Bumper to Bumper IRA outlaw Sprints return to action Sunday August 29th at the Dirt Oval at Route 66. The action, as always will be broadcast on Flo Racing for those who cannot be in attendance.
https://bit.ly/3cWTcPp
---
Article Credit: Gared Tennyson
Submitted By: Kim Tennyson
Back to News