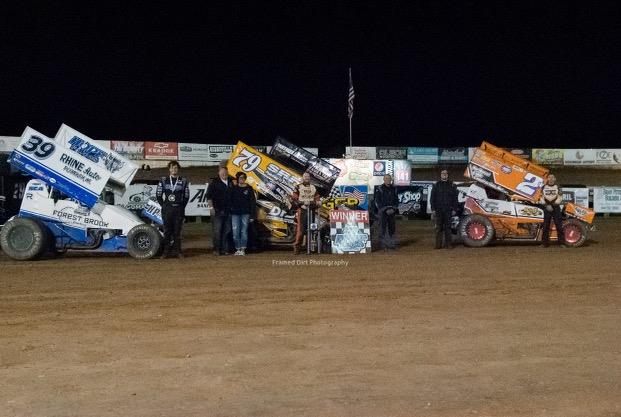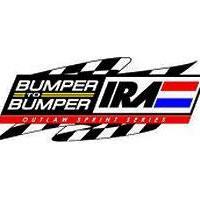 9/7/2021
IRA Interstate Racing Association
---
Hopf Farms Bull Ring Showdown Final Night
After a rain out on Friday at Dodge County and an exciting Saturday show at the Plymouth Dirt Track, the Bumper to Bumper Interstate Racing Association traveled to Francis Creek, Wisconsin for the final night of the Labor Day triple header weekend.
Scotty Neitzel bested the 28 car field in qualifying while Russel Borland, Jake Blackhurst and Noah Gass claimed heat race wins. Brayton Lynch of Springfield, Illinois won the B main to secure his spot in the A. The dashes setting the front row of the A main were claimed by Jake Blackhurst and Noah Gass.
With the A main field set, fans were buzzing with anticipation of what the 30 lap main event would bring. Jake Blackhust jumped out to the early lead over the previous night's feature winner, Noah Gass. Gass kept close to Blackhust as the pair traversed the high banked oval. Blackhust was able to keep command over the lead, but Noah Gass would face a challenge for second. Quick qualifier Scotty Neitzel began to apply pressure to Gass and with 12 laps to go found his way past the mounds Oklahoma driver and into second position. Neitzel now set his sights on the lead, but Blackhurst has commenced a more then 6 second lead. Blackhust proved to strong, extending his lead over Neitzel en route to claiming victory in the Rhine Auto 39 car and lapping through 10th place. Neitzel settled for 2nd and Noah Gass finished his weekend with a 3rd place finish.
This was also the conclusion to the Hopf Farms Bull Ring Showdown. Blake Nimee was able to keep his place on top of the points, with Blackhurst finishing second and Scotty Neitzel finishing third.
Thank you very much to Dean and Stacey Hopf for everything they do and sponsoring the Bull Ring Showdown.
The IRA Sprints return to action Friday at the Outagamie Speedway and then on Saturday head north to Cedar Lake Speedway for the Jerry Richert Memorial. Both races will air live on Flo Racing for those who cannot attend.
---
Article Credit: Gared Tennyson
Submitted By: Kim Tennyson
Article Media
Back to News