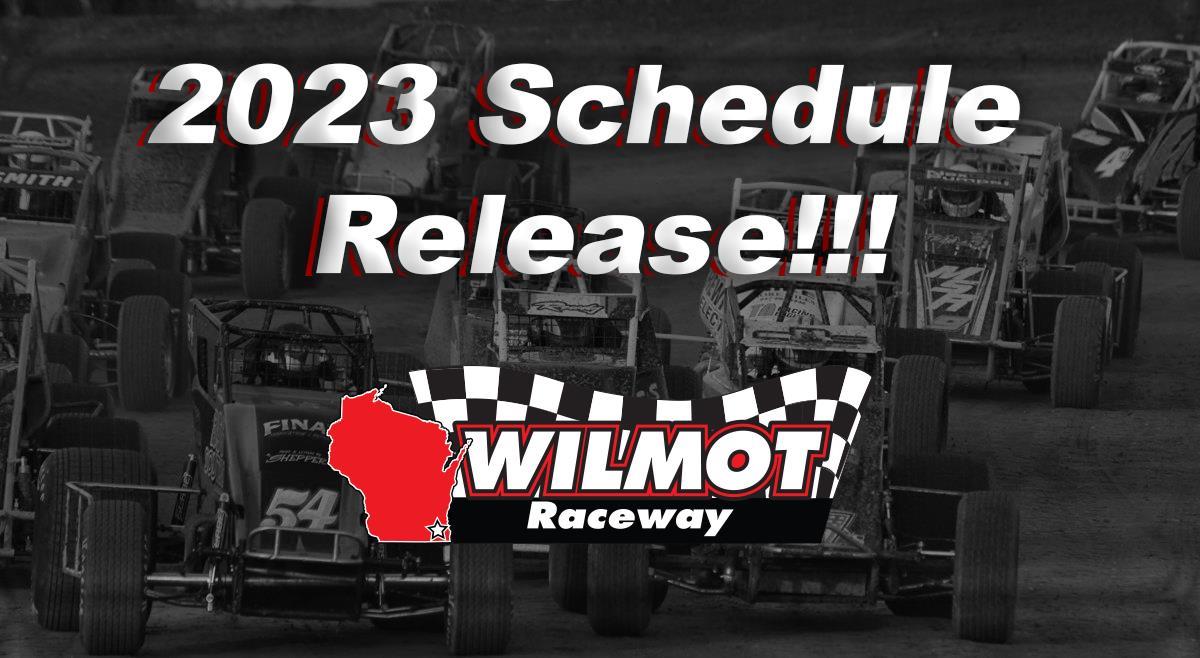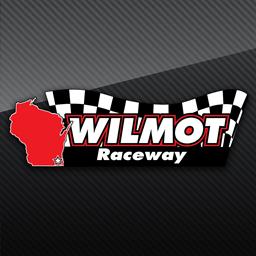 ---
2023 Wilmot Raceway Schedule Release!!!
The Kenosha County Fair's Wilmot Raceway will have a new look to go with their exciting schedule. The third-mile clay oval will have completed a major offseason project when the gates open on opening night May 6th, as new aluminum bleachers will have been installed. The new bleachers were constructed in a manner that has the entire bleacher elevated on risers, and the entire bleacher comes with seat backs. The schedule itself has a great mix of specials, and is the only track in the region that hosts dates with the World of Outlaw, All Star, IRA, USAC, and MSA Sprint cars, plus Dirt King Late Models, and Badger Midgets too. Wilmot is also the home of the Wisconsin wingLESS Sprints, and their own Modified and 4 cylinder Bandit divisions, plus there are several dates of IRA Lightning Sprints, and United Street Stocks too. Throw in some Truck & Tractor Pulls, a couple crate 604 winged sprint races, Monster Trucks, an open comp non-wing sprint show, and a Demo Derby and Wilmot Raceway certainly has something for every fan.
Traditional favorites like the numerous motorsport events during the Kenosha County Fair August 16 – 20, World of Outlaw Sprint Cars July 8, IRA Outlaw Sprints May 27, July 29, Aug 19, and their co-sanctioned showdown with the All Stars May 13th, the Wildman Watson Dirt King Late Model featuring a HUGE kid's Bike Giv-A-Way Sept 23, and Monster Trucks June 3-4 have all become annual favorites.
Included in most every special are some of Wilmot Raceway's core classes, and Wilmot is the proud home of the Wisconsin wingLESS Sprints, IRA Lightning Sprints, their own Modified and Bandit classes, plus United Street Stocks too.
While this schedule is entitled "tentative" it can be subject to change, but this allows both fans and teams to start planning accordingly. Tickets for several events will be available soon, so stay tuned for upcoming releases, and check out www.wilmotraceway.com and our Wilmot Raceway Facebook page.
We will be in touch again soon with those that reached out in regards to joining our track staff for 2023, and continue to look for additional staff members, please call Denise at 262-862-6121 fairmanager@kenoshacofair.com or Steve at 815-260-2558 siraprez@sbcglobal.net if interested.
We have GREAT sponsorship opportunities too, event, division, signage, tickets…
2023 "TENTATIVE" WILMOT RACEWAY SCHEDULE
Core Classes consist of: WL = wingLESS Sprints, M = Modfieds, LS Lightning Sprints, B = Bandits, SS = Street Stocks
We will have preseason practice(s) as weather permits in April
May 6 OPENING NIGHT…. 410 Winged Sprints plus WL, M, B
May 13 ALL STAR / IRA SPRINT CHALLENGE …. Plus WL, LS
May 20 WEEKLY RACING …. featuring WL, M, LS, SS
May 27 MEMORIAL WEEEKEND OPEN WHEEL SPECTACULAR featuring BUMPER TO BUMPER IRA OUTLAW SPRINTS, Badger Midgets, MSA Sprints
Jun 3-4 MONSTER TRUCKS (No Racing)
Jun 10 WEEKLY RACING …. Featuring WL, M, B, SS
Jun 16 TRUCK & TRACTOR PULL
Jun 17 WEEKLY RACING …. Featuring WL, M, LS, B
Jun 24 USAC NATIONAL SPRINT CARS …. Plus WL, M
Jul 1 FIREWORKS / CAR LOAD NIGHT …. Featuring WL, M, B, SS
Jul 8 WORLD OF OUTLAW SPRINTS …. Plus WL (top 24), LS
Jul 15 WEEKLY RACING …. WL, M. LS, B
Jul 22 OFF (Country Thunder)
Jul 29 BUMPER TO BUMPER IRA OUTLAW SPRINTS …. Plus WL, LS
Aug 5 WEEKLY RACING …. Plus WL, M. B, SS
Aug 12 OFF (No Racing)
Aug 16 KENOSHA CO FAIR …. 604 Crate Winged Sprints, M, B, SS
Aug 17 KENOSHA CO FAIR …. Truck & Tractor Pulls
Aug 18 KENOSHA CO FAIR …. Big Hat Rodeo
Aug 19 KENOSHA CO FAIR …. IRA OUTLAW SPRINTS Roger Iles Tribute, plus AutoMeter Wisconsin wingLESS Sprints Bill Grogan Memorial, & Lightning Sprints
Aug 20 KENOSHA CO FAIR …. International Demolition Derby
Aug 26 SATURDAY NIGHT THUNDER …. Featuring MSA winged 360 Sprints, Badger Midgets, plus M, B
Sep 2 WEEKLY RACING …. Featuring WL, M, B, SS
Sep 9 CHAMPIONSHIP NIGHT…. Featuring WL, M, LS, SS
Sep 16 FALL SPECTACULAR …. Bandit Championship, plus Open Competition Non-Winged Sprints, 604 Crate Winged Sprints, Modifieds
Sep 23 WILDMAN WATSON (Bike Giv-A-Way) DIRT KING LATE MODEL SPECIAL …. Additional classes to be announced
---
Article Credit: Steve Sinclair
Submitted By: Dakoda Tennyson
Article Media
Back to News